Arsenal vs Man United: A Thrilling Showdown of Stoppage-Time Drama and VAR Controversies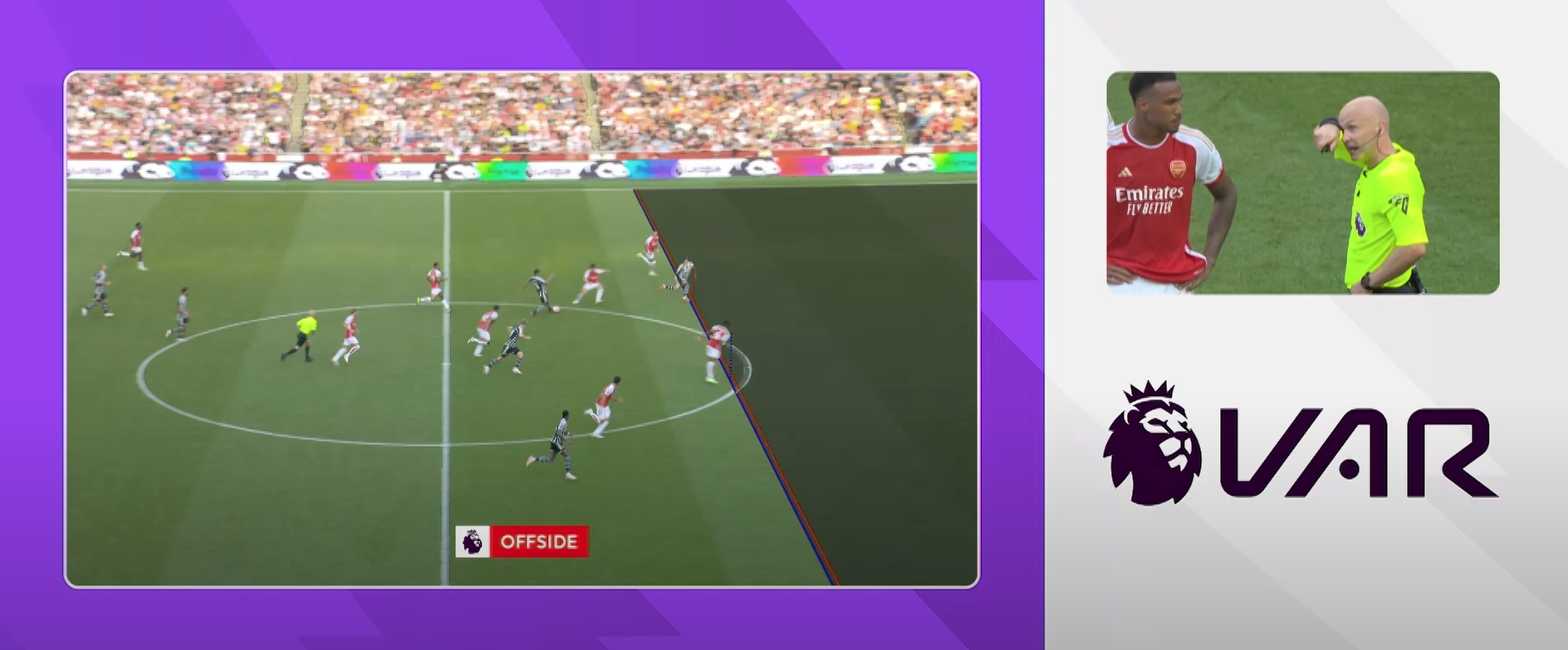 In a match that had fans on the edge of their seats, Arsenal and Manchester United delivered an unforgettable Premier League showdown. The game, which took place at the Emirates Stadium, was a rollercoaster of emotions, featuring last-minute goals, VAR drama, and managerial controversies. If you missed the action, here's a detailed, witty, and SEO-optimized recap of what went down in this Arsenal vs Man United clash.
The Opening Act: Rashford Strikes First
Marcus Rashford brilliantly put Erik ten Hag's United ahead in the first half, leaving Arsenal fans biting their nails. But the Gunners' captain, Martin Odegaard, had other plans. Just 110 seconds later, he leveled the score, setting the stage for what would be a nail-biting finish.
The VAR Drama: Garnacho's Ghost Goal
As the clock ticked down, United's Alejandro Garnacho thought he had sealed the deal with a late goal. However, VAR had other ideas, ruling the goal offside by mere centimeters. United's celebrations were cut short, and the stage was set for a jaw-dropping ending.
Stoppage-Time Heroes: Rice and Jesus Seal the Deal
In the dying embers of the match, Arsenal's Declan Rice and Gabriel Jesus turned into stoppage-time heroes. Rice slammed home his first Arsenal goal off the heel of Jonny Evans, and Jesus added the final gloss, ensuring a 3-1 victory for the Gunners.
Managerial Controversies: Ten Hag vs Sancho
Off the pitch, United's manager Erik ten Hag found himself in hot water for dropping Jadon Sancho due to "poor performance in training." Sancho hit back, calling the claims "completely untrue" and stating he's been made a "scapegoat for a long time."
Arteta's Finger-Pointing: Saka's Miss
Arsenal's manager Mikel Arteta had his share of drama too, jokingly pointing the finger at Bukayo Saka for his point-blank miss. "I would have preferred that Bukayo puts it in the net a lot earlier," Arteta quipped.
Conclusion: A Match for the Ages
In a game that had it all—goals, drama, and controversies—Arsenal vs Man United lived up to its billing as one of the Premier League's most exciting fixtures. With this win, Arsenal holds on to fifth place, while United falls to 11th, leaving fans and pundits alike wondering what the rest of the season holds for these two giants of English football.