Justice Makarau Exposed, says Mukoma Masimba from Down Under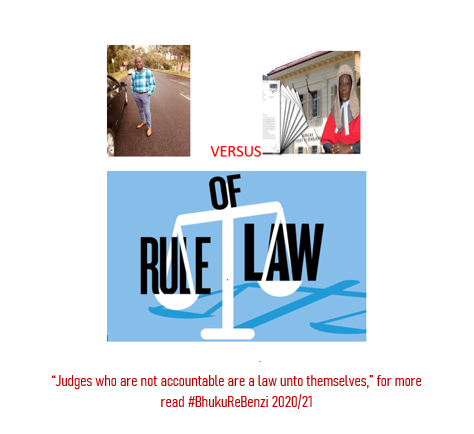 Mukoma Masimba (MM) aka #Benzi RepaFB yeZimbabwe, a member of FOSMM and JUROL, who has been following the Mupasiri v President Mnangagwa & Manikai application that is pending before the Constitutional Court of Zimbabwe (CCZ) under Case # 34/21 is apprehensive that if Justice Makarau refuses, or fails to recuse herself in relation to the application for her recusal in adjudicating the application for leave to intervene in the Mupasiri matter launched by Mr. Mawere and 5 Others.
MM said: "On 14 October 2020, I published an article https://zwnews24.com/justice-makarau-a-big-disappointment-mkoma-masimba-bhukurebenzi/2020/ in which I stated as follows:
"Through my Facebook Live video shows titled #BhukuReBenzi, I seek to provoke people to be vigilant in scrutinizing the conduct of all public office bearers since I have learned that it is not sufficient to complain about life issues without facts.
It is for this reason that I have chosen Judge Makarau decision in relation to THZH, a foreign investor to Zimbabwe, as a case study to expose the corruption in the judiciary using one case study at a time.
Sometime in 2005, a scheme was hatched involving the state-appointed Administrator of SMM Holdings Private Limited (SMM), a company whose control and direction was divested pursuant to a reconstruction order.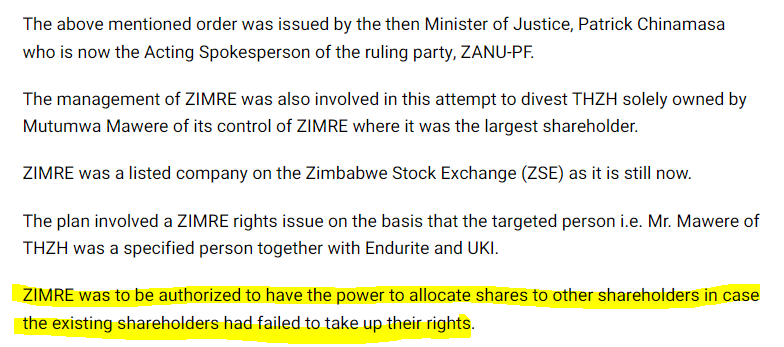 In terms of international, any law that offends public policy is no law at all. I am particularly keen to know how she is going to rule on this tricky one when it is in the public domain that she had no problem in recognizing and enforcing a law that would cause a revolution in a country like Australia where I live.
This application is a precedent that should test the neutrality and impartiality of President Mnangagwa who appoints judges and in this unique case, he has a constitutional obligation to determine the fate of a judge who knowingly and intentionally recognized a right that was created using public power as a substitute for judicial findings based on law and fact.
Gwaradzimba, a creature of statute, issued an order that a judge who is compelled by law to refuse to recognize but in this instance, she did so with impunity.
Notwithstanding this obvious miscarriage of justice, she now sits as a judge in Zimbabwe's apex court.
It is astonishing that he agreed to preside over a matter with which she is familiar and in which she made a ruling that any reasonable person would find offensive and inimical to the rule of law.
If she refused to recuse herself, I intend to impeach the President for allowing this absurdity to take root under his watch."