Amazon for Authors, The Advantages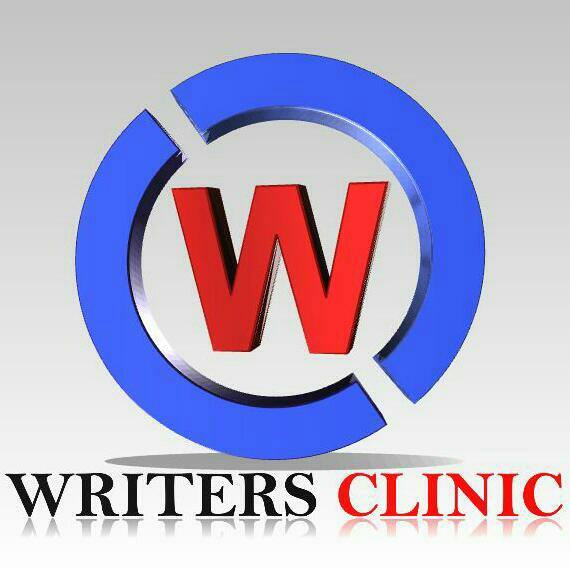 Timeless Flyer – In one way or the other, you may have been handed a flyer by someone advertising a certain business or you were actually the one who gave out some flyers as a way of advertising your business or services. The person you gave the flyer could have just grabbed it to read it later or sometimes he would just throw it away after a short distance. This happens quite often with printed flyers that end up littering our community. However, publishing on Amazon is like a multi-purpose timeless flyer that passers-by on the internet who search for something with almost a similar word to your book are likely to see and read. More so, it's a multi-purpose flyer because people can actually get to have an actual feel of the contents of your book because there are some sample chapters that they can read for free if they choose to. If you are a good writer, the reader may end up buying the book just like that or reading the whole book online if the book qualifies for such a facility. That way, you also still earn something in return. Except for you, nobody will throw your online presence into the bin like what happens with printed flyers. I have a book titled The SME Handbook and so, if people go online or on Amazon and search for SME related books, mine is also likely to appear and if you click on it, you are likely to see many other books that I have also written. It therefore means your online presence is also an automatic broadcasting and marketing tool on its own which you can leverage on through other means necessary.
Search Engine Optimisation – You can take advantage of being associated with a big company that pays for search engine optimization on your behalf. It pushes you on top because you are associated or affiliated with or with it. When you search for something on Google, you may find that among the responses or results that you get there are websites or links that are written Sponsored. These usually come at the top of everything. For example, let us say you want to download the WhatsApp application, you may see that some websites that specialize in hosting software may even come first on the search results than the WhatsApp website itself. Quite often it is because they pay a certain amount to Google for that to happen or for them to be on the front seat. This is the same with companies like Amazon, they can afford such luxuries and as such, when you are associated with them, it means if someone searches for book titles that are similar to the one that you offer through Amazon, you are likely to be among the first to appear in your book title is good enough and suits the search words.
I remember pastor Phil once talked about book titles (https://cutt.ly/ErJTMhr) in the Writers Clinic, and so, that's when those ideas and tips on good book titles get working.
For example, if you go on Google and search for books on politics or business executives, my books like Primitive Politics and The Poverty Machinery (https://cutt.ly/8rJTDLb) or The Practical Executive (https://cutt.ly/ZrJTH3u) will also be there as compared to being only in a brick and mortar book store where readers must travel from one place to another in search of your book. When you do it through Amazon, you get favoured for walking with the bosses, not in a corrupt way though.

4IR (Fourth Industrial Revolution) Compliance – Getting on Amazon as a writer is the easiest and simplest way to become 4IR compliant in a world which is rapidly digitalising its services. The Fourth Industrial Revolution is real and it's already here. Failure to ride on and or to comply with it will be a big mistake that must be avoided. Many professions are being swallowed by a fusion of automation and mechanisation. For example, through 3D printing, we now have machines that can print things like real guns, real inhabitable houses etc. There are now robots which can conduct job interviews in companies and some can now even become news anchors, replacing your favourite TV Presenter or News Host. A certain music company in the US -iHeartMedia -recently laid off hundreds of DJs because the company now have machines that can do what these disc jockeys where doing, which is arranging music and playing your favourite music in real time. However, despite such advancement in technology, it's currently not easy to replace an author, a poet etc. even though you can design a software that can read his book or recite his poem. The emotions associated with writing a book and the spirituality thereof is not easily replaceable by machines yet. Literature or the Arts in general, for the meantime, is the safest hideout in the career world of the future compared to Accounting, Engineering, and Banking etc. which are all seriously succumbing to technological advancement at the expense of the traditional human resources element.
Social Proof – Generally speaking, when you tell people that you are a writer, the common thinking and assumption among them is that you are a published writer (author). Traditionally, you may need to tell them of some of the book shops where your books can be found. If these people can find your book in a book shop, they can easily believe that you are indeed an author regardless of the contents or material in your book. But the problem with getting a book in a brick and mortar book store is that the process can be expensive especially for most first timers who do not have a strong financial backing. That is where Amazon comes in. When your manuscript is ready, you may just need to log onto a computer, upload the book and get published the same day. When someone asks you, if you are really a writer, you may just politely tell them to google your books on the internet, and see it for themselves. Amazon can be the easiest and simplest but professional way to prove that you are a writer and to market other services that you can possibly offer. Can you imagine that the less than one hour that you spend uploading your book on Amazon can open so many other doors for you as is highlighted under Sales and Marketing as well as under Financial Investment and Savings in this article.
Sales and Marketing – Amazon can be a platform for selling and marketing your literary work and other services that you can offer. Yes, as a writer you can have an author page like this one –https://www.amazon.com/author/briankazungu– where people get to know about your books and other areas of your life. For example on my author page, you can also see that I am a media person (journalist) and as such, other people and businesses interested in media services can make an enquiry or offers based on merely visiting my author page on Amazon. I can use the page to my advantage as long as I am not violating the Amazon rules of engagement.
Financial Investment and Savings – publishing, funding and advertising opportunities (affiliate marketing). Most writers have remained unpublished for a long time because they are still looking for the required funding or money to pay the publisher so that their book or books can be published. I don't have a problem with that approach, but I would also want to encourage you to self-publish through Amazon for the meantime while you wait to get those funds to publish with your preferred publisher like Royalty Books. Who knows? Maybe you will be able to raise such an amount through Amazon if your book is good enough and your marketing approaches are just right. The Amazon route is comparatively cheaper and yet it still gets your name out there among others. Because of the contents of your book, you can be hired or engaged privately to offer your expertise to a certain person, group or even business, besides the potential of book sales.
Exclusive Ownership and Freedom (Register and Deregister) – quite often the traditional publishing route entails that the publisher owns much of the rights of your creative work compared to self-publishing. When you publish your book through platforms like Amazon, your book will remain your book and all what Amazon does is to take a commission than vice versa. After you have registered or published your book and for any reason you no longer want it on the market, you can just deregister it or unpublish it, just like that, because it's your book and you own it. However if there are some books shops which had already ordered and or stocked your books, you cannot do anything about that though.
Multiple Facilities – publishing, library, book store, marketing agency, advertising platform. There is a certain element of convenience associated with the multiplicity of services on the Amazon platform. If you are not that tech savvy, you can hire someone for a fee like me who is at least knowledgeable about that landscape and obviously, the expense will be far less compared to other avenues. However, if you can do it on your own, you can take your time and do it the proper way just by paying for the internet. More so, if you have a personal blog or website, you can further market your books there and also stand a chance to market other Amazon products and services as an Associate for a fee. It is like Amazon funds you to open your personal publishing and printing company plus book store which they also help you to manage. If you publish paperbacks and hardcopies through Amazon, it means you don't have to worry about printing costs and logistics since it's all covered right there. I also use the Amazon platform as an e-cloud storage facility. I write my stuff, convert it into a book and store it right there. I can make changes along the way etc. and also give people a feel of what I write about while still even thinking of further converting the manuscript into a movie or anything else for that matter. It's safer than keeping the manuscript as a hard copy in the house or a soft copy in your computer.
Please note that the above mentioned advantages of being on Amazon does not automatically make you a bestselling author or make you an overnight success, but only provides you with some fringe benefits and other opportunities that you can leverage on as your pursue your career or hobby as an author.

Brian Kazungu is a Christian, Media Practitioner, Author, Poet, Technology Enthusiast, Entrepreneur and an Opinion Leader.

For more of his writings and motivation, follow him on:
@BKazungu -Twitter

Writers Clinic is a writer training and author empowerment arm of leading book publishers, Royalty Books founded by Phillip Chidavaenzi.

Phillip Kundeni Chidavaenzi
Author | Editor | Literary Consultant
Co-Founder & Editor-in-Chief of Royalty Books (Pvt.) Ltd
Founder & Administrator Writers Clinic
Email: royaltybookspl@gmail.com
Phone: +263 77 552 1665