Reimagining the Future Together: Deputy President Mashatile Addresses SA Auto Week
Midrand, 13 October 2023 – The SA Auto Week commenced with a keynote address by Deputy President Shípokosa Paulus Mashatile, focusing on the theme "Reimagining the Future Together – Driving an Industry of the Future, Today." The event, held at the Gallagher Convention Centre in Midrand, brought together prominent figures from the automotive industry, government officials, and key stakeholders to discuss the challenges and opportunities facing South Africa's automotive sector.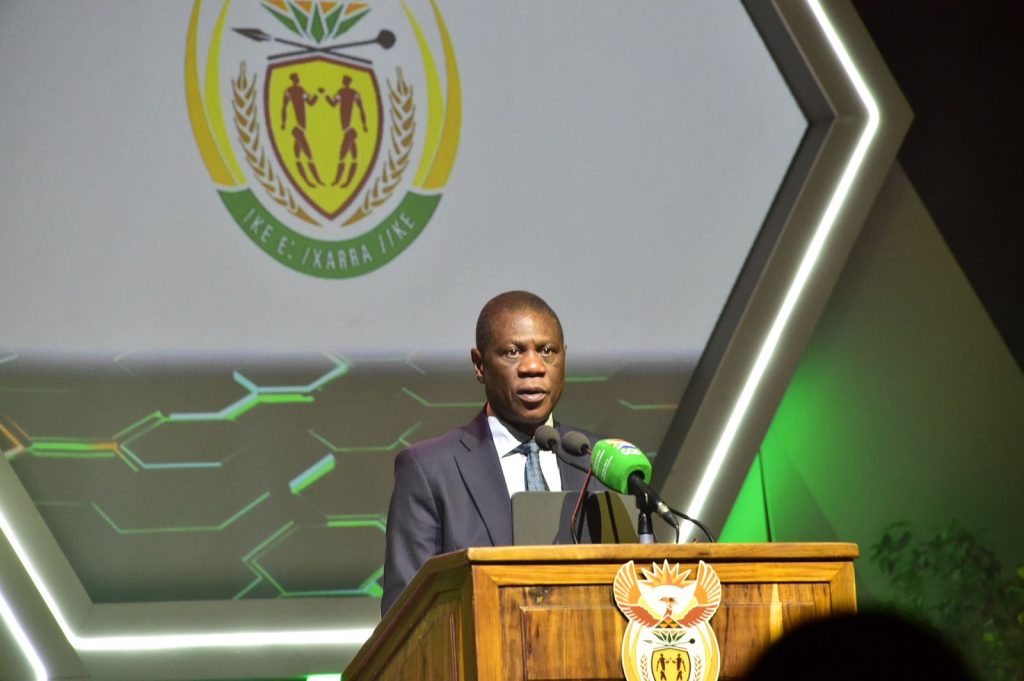 In his address, Deputy President Mashatile expressed his gratitude for the opportunity to engage with industry leaders and underscored the importance of collaboration and innovation in advancing the automotive sector. He emphasized the enduring partnership between the government and industry players that has driven growth and development in the South African automotive industry over the past three decades.
Mashatile highlighted the automotive industry's significant contributions to the country's economy, with approximately 460,000 direct jobs and billions of Rands in annual investments. The sector remains the largest manufacturing industry in South Africa and accounts for a substantial portion of the country's total trade GDP.
The Deputy President also acknowledged the resilience of the industry, particularly in terms of exports, with South African vehicle and automotive component exports reaching a record R227.3 billion in 2022. He underscored the importance of foreign direct investment (FDI), mentioning significant investments from BMW and Stellantis SA, which demonstrated confidence in the South African economy.
Furthermore, Mashatile emphasized the need for the industry to adapt to global shifts, including the transition to new energy vehicles (NEVs). He called for investments in skills and technology, such as IoT connectivity and automation, to support this transition effectively.
As he concluded his address, Deputy President Mashatile called for collaborative efforts to drive the electro-mobility revolution, create cutting-edge jobs, and leverage the African Continental Free Trade Agreement. He emphasized the role of legislative policy frameworks in stimulating economic growth and social transformation.
Deputy President Mashatile expressed his belief that the automotive industry would undergo more transformation in the next decade than in the past century, and he called on all stakeholders to work together to shape the future of the South African automotive sector.
The SA Auto Week promises to be a platform for insightful discussions and collaborative efforts to navigate the industry's future, with the government ready to partner in realizing the ambitions and goals outlined during this address.