Sales Or No Sales, Every Writer Should Be On Amazon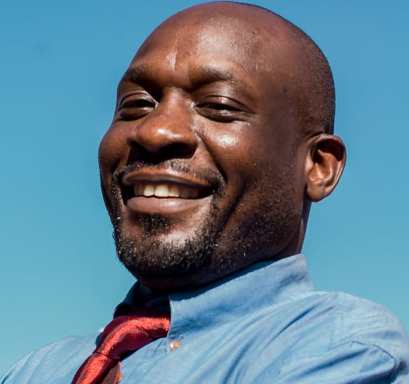 Amazon is one of the world's biggest and most diverse online supermarkets where the widest range of products including different genres of books by seasoned and first time writers are sold across all the continents on our beautiful Planet Earth.
As an online commerce platform, Amazon gives writers a global internet presence which enables them to transact with clients worldwide beyond the physical geographical boundaries since e-commerce has made the world become an easily accessible global village.
The internet has to a certain extent also considerably and positively taken over many aspects of human life, and thus many activities including the production and sale of books which were predominantly done in brick and mortar structures can now be done online.
It is therefore imperative for writers to quickly adopt technology through platforms like Amazon in the production, distribution and sale of their books since there are many benefits to be realised.
I must however be quick to highlight that when it comes to the impact of Amazon on your book sales, you must bear in mind that it is you who actually sell your books through Amazon, and thus, you must strive to personally direct your clients to this platform if they have no access to physical bookshops.
As an enterprising author, you must understand that you cannot just upload your books on Amazon and then fold your hands and wait for miracle sales.
You must always bear in mind that you are your own marketing officer, sales representative and public relations personality who must take advantage of the tools and resources available on Amazon in order for you to sell your books to people that are even Oceans away.
If you have been to a supermarket in your community, for example, Woolworths, PicknPay etc, you will discover that there are merchandisers and sales representatives from supply companies such as Coca Cola who will be there to ensure that their products in that supermarket are sold.
Technically, Amazon operates in the same way in the sense that it only gives you an online commercial platform for people to discover your business footprint in this digital era but it is still your duty to let people know that they can access your books there.
One of the first steps for you to get published on Amazon is to register on a platform called Kindle Direct Publishing.
Publishing your books on Amazon through their Kindle Direct Publishing facility (KDP) is an important development especially considering the costs and other technicalities associated with setting up and managing your own author website from scratch.
For example, creating your own website as author and incorporating an e-commerce functionality plus the regular maintenance that is needed may prove to be technically challenging and also expensive to many writers and thus the need to create your own account on Amazon.
If you are not able to do it on your own, you may ask someone to do it for you and honestly speaking, the Amazon route is always comparatively the cheaper option.
There is a great advantage of associating with a big name like Amazon especially when it comes to the visibility that you can get through them since they can afford to pay for search engine optimisation and other technical touch-ups that makes their shop more appealing and your book more accessible.
According to Wikipedia, Search Engine Optimisation (SEO) is the process of improving the quality and quantity of website traffic to a website or a web page from search engines
Among the other benefits of being on Amazon is that it gives you an opportunity to create what is called an Author Page which I regard as your mini personal website within the Amazon website itself.
For example: https://www.amazon.com/author/briankazungu
For example, if you go on Google right now and type Brian Kazungu, you will discover that among the first search results where you find the name is on Amazon and this on its own is a good marketing and public relations facility that writers can take advantage of.
This on its own gives you considerable global and online visibility plus an equal footing with even the greatest of writers that you can even think of as long as their books are also published on the same platform.
Being on Amazon is not only and always about book sales since there are many other opportunities that are associated with having your author profile on such a big platform.
For example, depending on your genre, you can be approached to be a speaker on the subject you write about or some individuals and companies can even consult you on the same matter if they see that on your profile, you seem to have what it takes to solve their problems.
I have written a handbook titled, The Universal Customer Service Manual and I have seen that there are businesses that invite me to talk to or train their staff members on this issue and quite often, this may be a little more rewarding than selling this 12 page handbook.
Amazon's Kindle Direct Publishing platform allows you to publish your book at your own pace and gives you an option to edit an already published book if you believe that there is something you must add or if you discover that that there is an error which you made in your manuscript.
It also allows you to use its book cover templates if you do not have enough funds to pay a graphics designer to do you a book cover at that time and yet you are convinced that your content must be out there for people to read.
So basically speaking, in summary, Amazon gives you an online shop to sell your books but you must be prepared to drive your own traffic there rather than to just wait for people who are randomly browsing on the shelves of this online book store.
More-so, besides the possibility and probability of sales, Amazon gives you a priceless online presence that you can utilise as a marketing and public relations tool to promote your books and your brand as an author.
And finally it gives you a cheaper option to quickly get published especially when you consider the bureaucracy and expenses associated with engaging traditional publishers.
You also have an added advantage of being able to make the necessary changes on the manuscript in-line with the feedback that you get from your readers.
As such, in this world of technology where much of the information about people and organisations is on the internet, it is in the best interests of every writer to put their books on Amazon in order to reach a wide market.
Do not forget to create your Amazon Author Page for marketing and public relations purposes since this will act as your Billboard on the Internet Highways.