Three Short Books with a Long-Lasting Impact on Your Personal and Corporate Endeavors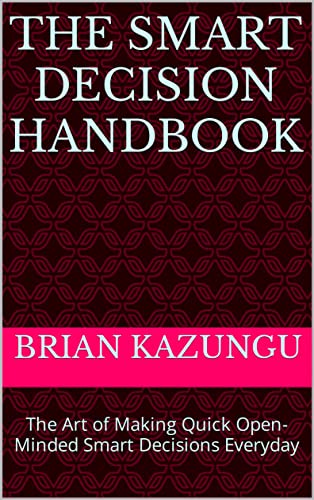 Quite a number of people enjoy reading a good piece of literature, but sometimes, they lack the time to sit down and read a book because of many commitments in this fast paced world.
As such, it is important for authors especially of non-fiction books to try as much as they can to condense their life changing thoughts into small books which people can read in a short time.
Indeed, it is possible to write a life transforming book which a person can read and finish while on a long flight to another country or even during lunch time at work.
In order to demonstrate this possibility, I want to introduce to you three such books which I have personally written:
1) Managing Your Gift
2) The Smart Decision Handbook
3) The Universal Customer Service Manual
The books listed above all have less than twenty five pages each and yet the information which they contain has serious long lasting benefits on your life and on the lives of those who you interact with.
Please find below, some summaries on what these books are all about and what you can benefit from reading them.
Managing Your Gift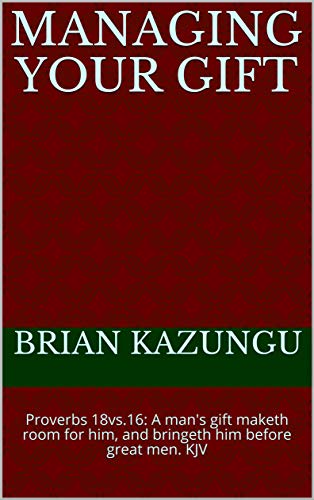 Managing Your Gift is a self-discovery and personal development resource for anyone anywhere in this world.
It is a clear, concise and easy to understand toolkit that can also be used by personal development coaches, parents and other stakeholders in identifying, developing, managing, promoting and rewarding the giftedness of people in any community.
After reading this book, you will understand and appreciate the basis, relevance and dynamics of people's gifts.
You will also start to comprehend the consequences of failing to identify, develop, manage, promote and reward people's giftedness in any society.
As you read this book, you will get to understand the reason why you are uniquely, physiologically designed and psychologically wired differently in comparison with others.
The Smart Decision Handbook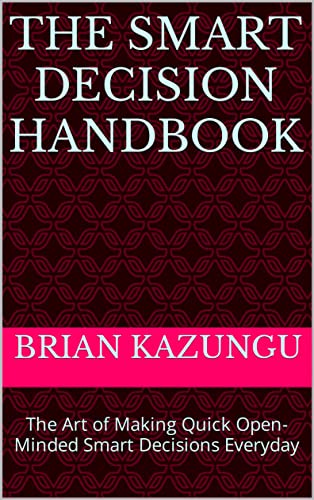 This book helps you to THINK. It re-ignites and enhances your ability to objectively process information towards effective and efficient decision making.
Lack of thinking is one of the greatest dangers and tragedies faced by humanity.
Generally, people process their imaginations through the act of thinking before they do something, but they can also choose to ignore the thinking part and then just do whatsoever they imagine.
Now, it is this lack of open-minded and objective processing of information towards effective and efficient decision making which makes people to be short-sighted and thus contributing to life-threatening heartbreaks, disappointments and other tragedies encountered worldwide.
As you read this book, you will start to understand why some people make smart decisions while others make foolish decisions, and yet we all live in the same world.
You will also start to understand why people do the things they do, whether they are criminals or role models.
This book is a personal and corporate development toolkit for mission analysis, implementation and accomplishment.
The information which you get from this book helps you to make critical and strategic decisions about anything. It is your Manual for making Smart Decisions.
The Universal Customer Service Manual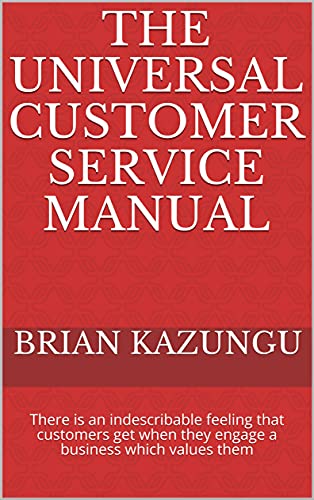 This book challenges your long established perception of existing customer engagement approaches by redefining and simplifying the meaning of the following terms: a) Customer b) Customer Service c) Product
From reading this book, you will develop a better understanding of Customer Service provision through answering the following questions:
What is a customer?
What is Customer Service?
What is a product and how is it related to customer service provision?
From The Universal Customer Service Manual, you will understand the importance of good communication skills in your daily engagements with your clients.
This book shows you how good customer service provision is hinged on having a good quality product which is offered to a specific target market in the best fulfilling way possible.
The Universal Customer Service Manual gives you tips on how to manage difficult customers and highlights the personal and community benefits associated with good customer service provision.
It also connects the dots on the link between effective human resources approaches and good customer care.
Brian Kazungu is an Author, Media Practitioner and a Technology Enthusiast. He has written and published several books covering various aspects of human life including leadership, entrepreneurship, politics, personal development as well as poetry and travel.
These books are found on Amazon https://www.amazon.com/author/briankazungu