National University of Technology in Zimbabwe (NUST) Lecturer, Dr. Kernan Mzelikahle Inducted into the Banking On Africa's Future – 10 000 Points of Light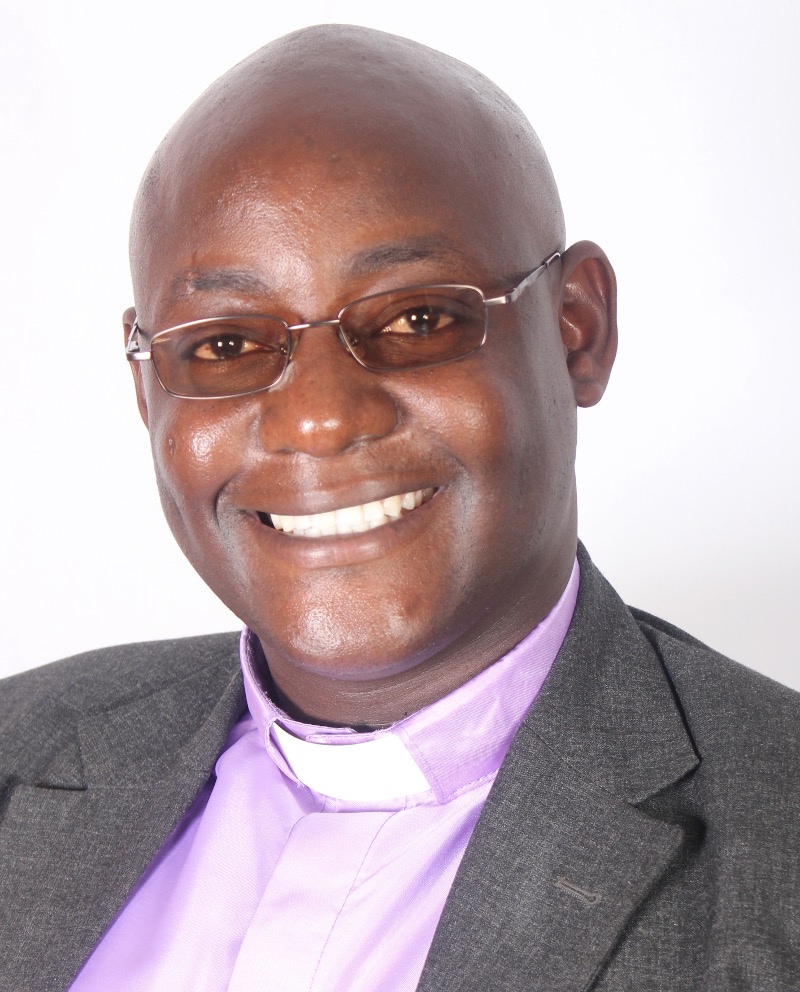 Brian Kazungu, 09/02/2021
Mr. Mutumwa Mawere, Chairman of the Africa Heritage Society (AHS) and the 1873 Network, and Mr. Brian Kazungu, the Editor of iniAFRICA News, today, the 9th of February 2021, announce the induction of Dr. Kernan Mzelikahle, inducted into the Banking on Africa's Future (BOAF) – 1000 Points of Light (POL)
Dr. Mzelikahle who describes himself as an apolitical analyst is a lecturer at the National University of Science and Technology (Zimbabwe).
In inducting Dr. Mzelikahle, Africa Heritage Society Chairman, Mr. Mawere said: "On behalf of the C2C Literacy Campaign, I am delighted to announce that Dr. Mzelikahle has agreed to join the circle that is dedicated to reduce the frontiers of illiteracy in our community.
Recognizing that enlightenment is a bridge builder, it is encouraging to have a person of Dr. Mzelikahle's caliber to be part of this pathfinding attempt to use knowledge as a weapon of positive change in our communities.
With respect to Zimbabwe, it is not a secret that its peoples are divided when what ought to unite them is so glaringly obvious.
Dr. Mzelikahle shares the belief that illiteracy that is pervasive can only be addressed when we choose to unite in the quest to address its corrosive and toxic effect."
Mr. Kazungu said: "On behalf of inAfrica News I am delighted to announce that Dr. Mzelikahle has agreed to be one of the contributors to our publication.
It is undisputed that the media plays and can play a critical role in provoking, igniting and inspiring new perspectives and paradigms on what matters.
I have been inspired by Dr. Mzelekahle's independent and impartial take on issues against a backdrop of a polarized populace.
I look forward to his sharing of his own insights, ideas and knowledge on issues that require critical thinking.
I do hope that we can reach the target of 100 out of the 10,000 Points of Light (POL) sooner than later as this will give us the diversity, inclusivity and belongingness that is often missing in our discourses."
Mr. Mawere also said: "Under this initiative, we have different thematic groups to provoke, ignite and inspire new conversations on issues that matter.
One of the groups is called – what is a leader – to expose the bankruptcy of the idea that public power calls for exceptional so-called leaders and not the vigilance of the governed.
Should you want to be part of this group, please let me know so that I can add you?"
Dr. Mzelikahle responded by saying: "I agree with your assessment. I am a strong believer in the value of education.
It would be an honour joining the group and sharing ideas with others. I shall participate and give my best effort.
I am also highly honoured to be part of the 10,000 names in the bank of promise of Africa. I believe that I am the change that I am waiting for. Africa is dark at a time when so much hope is placed on our continent to play our part in delivering the promise that is missing in the African experiences.
When we choose to come together to address any problem, I believe that no problem will ever overwhelm our resolve and imagination."
BOAF is an initiative of the 1873 Network founded on the need to build an inventory of thinkers who stand out as original and organic actors in applying critical thinking to problem solving.
The 10000 POL is a pilot program to build a bank of 10 000 names of actors who through playing their parts help reposition the African brand as value adding."
The C2C-BOAF-ST-0002 inductee, Dr. Mzelikahle said, 'Being a pioneer and trailblazer in building a platform to add value to thought in a structured and organized manner speaks to my personal aspirations.
I have already immensely benefited from my brief interaction with Mr. Mawere especially on the rule of law and constitutional questions.
I am inspired to learn, unlearn, and relearn as I seek to improve my own craft and perspectives on critical issues of our generation."
Mr. Mawere, the Chairman of the 10000 POL initiative that is being powered by the C2C initiative said: "I have been following Dr. Mzelikahle's interesting and thoughtful perspectives on complex legal and constitutional questions.
C2C is a platform to connect, equip and inspire positive change based on informed choices. Mawere explained.
Pres. Mnangagwa must have assumed that he is addressing 'economic illiterates', says Professor PLO LUMUMBA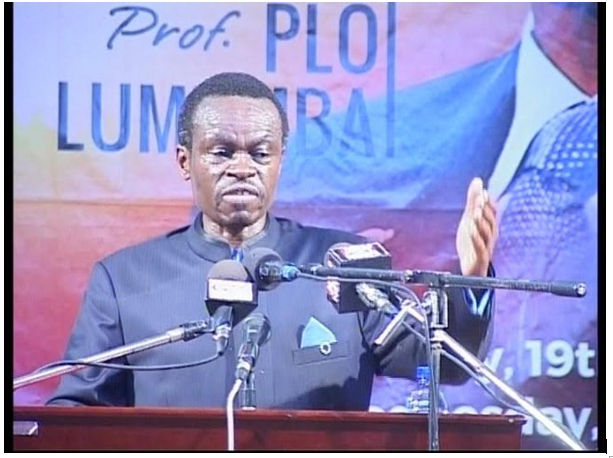 Professor PLO LUMUMBA remarked in a WhatsApp group, under the title African Political Debates (APB), that: "Mnangagwa must have assumed that he is addressing 'economic illiterates'," after watching this video:
Set out below is a conversation that followed Prof Lumumba's comment that must have been meant to provoke, ignite and inspire conversations on whose duty it is to shape and define the character and personality of Africa.
Africa belongs to all who ADD VALUE to its personality and character. CIVICS ILLITERACY for fodder for despots,
[[2:40 pm, 03/04/2022] Dr. Plo Lumumba: President Mnangagwa must have assumed that he is addressing 'economic illiterates'.
[2:47 pm, 03/04/2022] BOAF00001: He did not have to assume because illiteracy is the bridge to power in many of our societies otherwise if the voters were alert and vigilant, do you think this reality would be possible?
[2:49 pm, 03/04/2022] Dr. Plo Lumumba: I must agree with you. It is the bane of most of Africa.
[2:53 pm, 03/04/2022] BOAF00001: Pervasive illiteracy on what matters including CIVICS is debilitating and fodder for abusive political actors.
[2:54 pm, 03/04/2022] Dr. Plo Lumumba: Marcus Tullios Cicero quote:
"Do not blame Ceasar, blame the people of Rome who have so enthusiastically acclaimed and adored him and rejoiced in their loss of freedom and dance on his path and give him triumphal processions. Blame the people who hail him when he speaks in the forum of the new ' wonderful good society, ' which shall now be Rome. Interpreted to mean more money, more ease, more security, more living fatly at the expense of the industrious."
[2:54 pm, 03/04/2022] BOAF00001: Nothing much has changed.
[2:55 pm, 03/04/2022] Dr. Plo Lumumba: Still relevant centuries later👆🏿Europe stirred up but we remain in deep slumber
[2:58 pm, 03/04/2022] BOAF00001: As long as public power is prostituted, there will be no one left to protect the public from tyrants.
The Brothel that are African political systems can only guarantee Africa's downward spiral.
The few voices of reason will continue to be pooh poohed as irrelevant, utopian and even stupid irritants.
Who has title to decide to prosecute civil or constitutional questions on behalf of the President?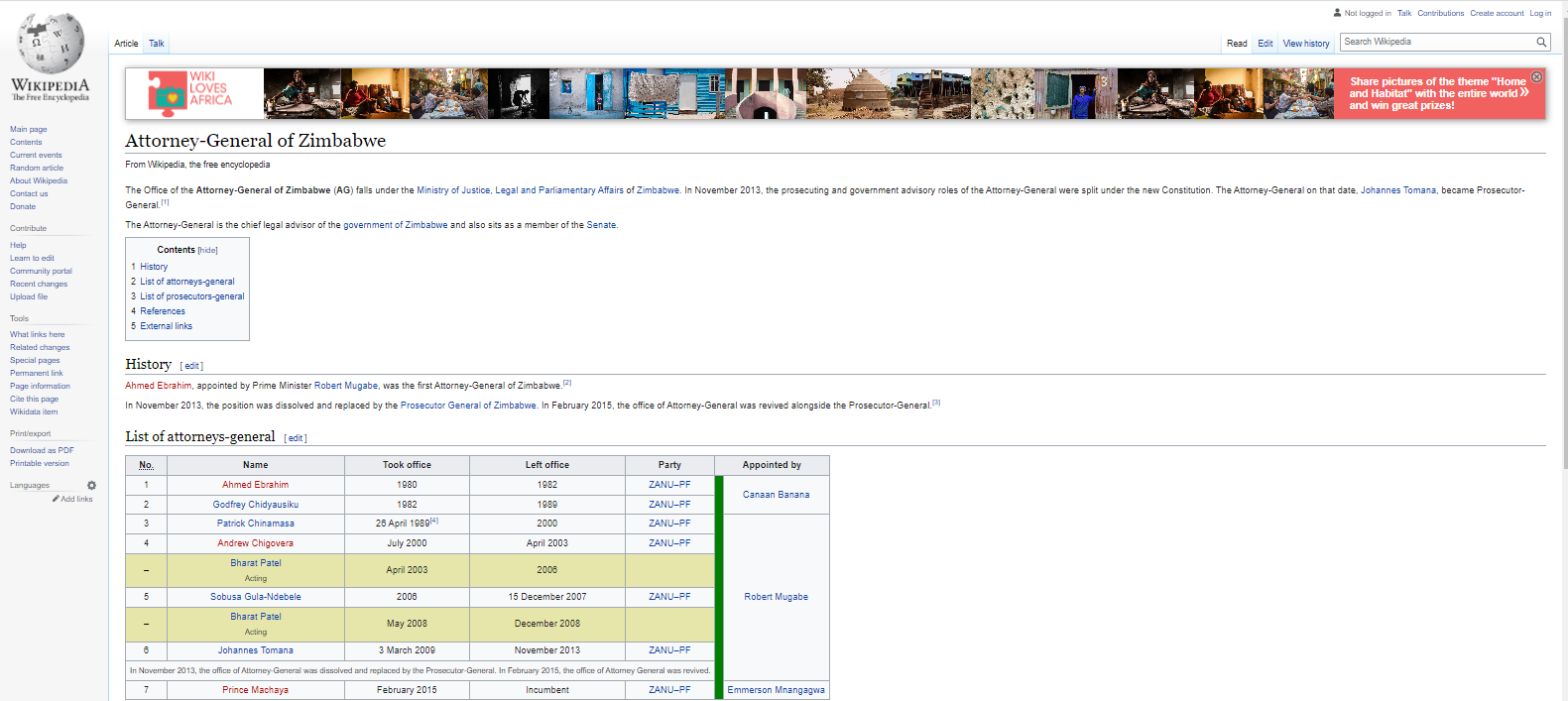 In the matter under Case Number CCZ 34/21, the Applicant, Mr. Tichaona Mupasiri, launched his application and served it at the Attorney General's office believing that s114 of the Constitution was applicable.
Mr. Mupasiri explains the reason and logic behind the targeted Respondents as follows:
"At the time, I launched the application, I will alive to the background and reason why s167 is limited to the apex court's exclusive jurisdiction in determining the merits or demerits of a complaint regarding the breach of a constitutional duty imposed specifically on the President as the constitutional head of the government of Zimbabwe.
I knew that no President who is not conflicted would miss any opportunity to correct a record that may exist with or without his knowledge regarding his conduct.
I wrote a letter to Manikai, the author of the utterances made in a chat with Mr. Fred Mutanda on 27 March 2021 or after 17 years of the placement of SMM under the control of an Administrator appointed by Chinamasa in his capacity as a purported representative of a creditor of SMM.
It was alleged that SMM was indebted to the state solely because its ultimate beneficial shareholder, the person of Mr. Mutumwa Mawere had diverted SMM's export proceeds in SA resulting in SMM being forced to borrow funds from the state.
If this version was true and fact, I reckoned that any bona fide creditor, would not need the agency of a Minister of Justice to assist in debt collection when such an eventuality of a defaulting debtor is a common occurrence in relation to companies as going concerns.
I could not find any justification for the actors like Chinamasa using public power to create facts and circumstances in respect of a debtor like SMM being targeted by creating a special law providing for a creditor in the name of the state being clothed with powers to self-help and benefit from a law specifically crafted to create a new class of corporate citizenship in the name of the state.
After the revelations by Manikai, I took an interest in better understanding the facts and circumstances that informed the decision to divest and deprive shareholders of SMM in the manner that unfolded the abortive attempt to extradite Mawere from SA to Zimbabwe in May 2004.
The more I tried to understand the facts the more the knowledge I obtained from pedestrian sources did not make sense.
This called for me to use the FOSMM and JUROL platforms to reach out to Mr. Mawere and others who possessed personal knowledge to help respond to the frequently asked questions as follows: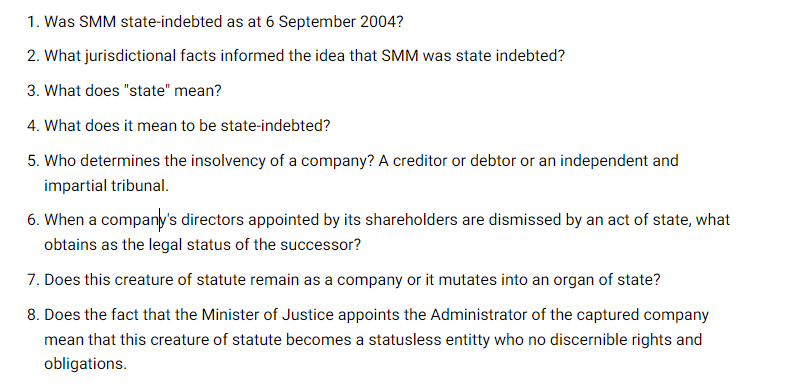 When I chose to seek refuge in s167 of the Constitution as the appropriate point of departure in my quest for the truth, it never dawned on that the President was going to be involved and impose his power and authority to have a conflicted person like Manikai get the agency to defend him.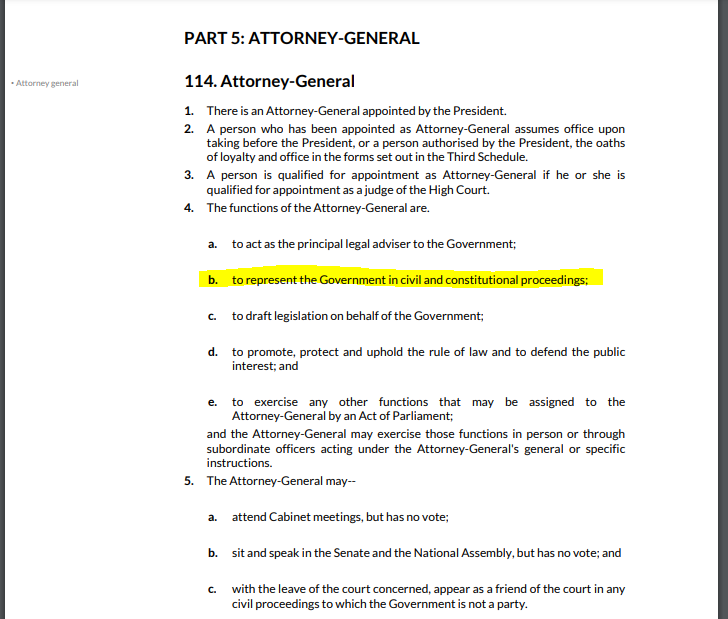 On 24 December 2021, I was served with two affidavits one that was deposed to by the President opposing my application and the second one by Manikai.
I already knew that my application had already been thrown to the wolves by President Mnangagwa who I expected to treat my complaint with the seriousness it calls for.
Regrettably, this opportunity was squandered by the President. This resulted in my taking the next step of writing directly to DMH to establish whether the decision by the President was facilitated by the office of the AG or the President had unilaterally engaged DMH using public resources.
I wrote a letter dated 27 December 2021 naively believing that following rules and the law is what would ordinarily guide a lawyer, I was surprised that DMH ignored my gesture completely.
The next thing is that DMH had gotten the attention of a nameless and faceless judge who directed that matter be set down for hearing on 9 March 2022 even before resolving the authority question that I had flagged.
It was already obvious that the outcome of my application could already have been predetermined.
Following the receipt of the letter informing me that the hearing of this dispute had already been set down, I immediately launched an interlocutory application seeking the relief set out below: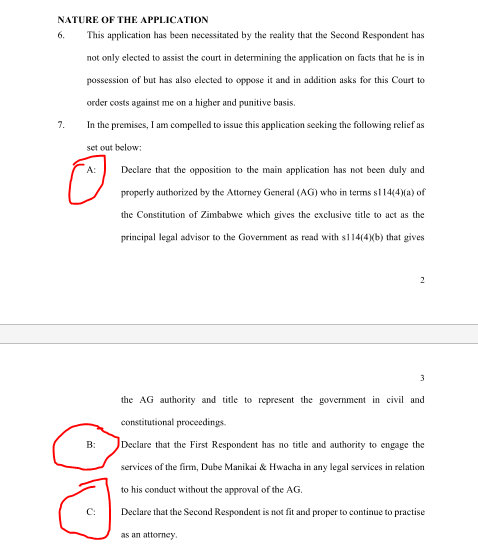 It is clear from the above that the issue of authority was central to my application seeking a declaration by the Court setting out the procedures including the limitations imposed by the constitution in respect of engaging private law firms in providing external services in relation to litigations of the kind I launched.
I only got the answer from Mr. Gondogwa on behalf of DMH's clients, the President, and Mr. Manikai, in response to Mawere's challenge regarding his recusal application, that DMH had been appointed by the President to defend him with public resources.
However, the facts of the matter speak to a completely different narrative that the decision by the President to oppose my s167 application was made without the knowledge and involvement of the office of the AG.
It was only after realizing that I had raised the issue that an attempt was made by correspondences to mislead the court into believing that DMH's agency was procured by the AG when this is false.
My experiences since launching my application confirm that DMH's relationship with the President does not fall into the category of attorney to client realm."
WHO POSSESSES AUTHORITY TO APPOINT AND PAY FOR THE SERVICES OF PRIVATE LAWYERS TO ACT IN ON BEHALF OF PUBLIC OFFICE BEARERS?
This is a question for our readers to comment in the quest to create a Zimbabwe that is accountable and transparent.
Did Minister Chitando steal claims? As Welshman Ncube and Prof Madhuku are put in the spotlight
On 8 February 2022, Minister Chitando who played an instrumental role in the placement of Hwange Colliery Company Limited (Hwange) under the control of a state-appointed Administrator, was in court on allegations that he grabbed 8 mining claims.
The role of one of President Mnangagwa's blue-eyed Ministers in undermining the rule of law is well established but his direct role in allegedly fraudulently diverting the 8 claims to a company in which he is director was not known until businessman Yakub Ibrahim Mahomed accused him of orchestrating a scheme that resulted in him losing the title, right, and interest in the claims.
In this matter, the role of the leading Zimbabwean lawyers in prosecuting and defending the indefensible also comes under the spotlight.
The VP of the Citizens Coalition for Change (CCC) party, Welshman Ncube, and the President of the NCA party, Lovemore Madhuku are acting for Minister Chaitando.
Chitando is accused of grabbing the claims and then re-issuing them to Golden Reef Mining (Pvt) Ltd, where he is a director.
Mohamed owns Anesu Gold (Pvt) Ltd, which he claims in court papers is the registered owner of the gold claims in Mberengwa district, Midlands province, which are also referred to as Mangoro claims.
Mohamed has filed a High Court application seeking to interdict Chitando, Mines secretary Onesimo Moyo, Golden Reef Mining, and Midlands provincial mining director Tariro Ndhlovu from grabbing the mining claims.
The matter was set for hearing yesterday, but High Court judge Justice Rogers Manyangadze postponed it to February 24 at the request of Chitando's lawyer, Takudzwa Mutomba who indicated that the minister, together with Moyo and Ndhlovu had secured the services of a new lawyer, Lovemore Madhuku who was tied up elsewhere.
Welshman Ncube is representing Golden Reef Mining while Advocate Tawanda Zhuwarara is representing Anesu Gold.
In his application, Mohamed said the mining claims were previously owned by, and registered in the name of Start Mining Services (Private) Limited, where he initially had a 70% stake with the other 30% owned by Rugare Gumbo.
Mohamed said he later bought out Gumbo and now owns 100% shareholding of the claims.
It is alleged that in 2018, Chitando sent invoices for Start Mining Services to pay mining fees for the claims.
Fidelity Printers approved that US$6,4 million must be paid to finance the applicant's operations, including the payment of the inspection fees for the mining claims.
"This arrangement had the approval of the governor of the Reserve Bank and the permanent secretary of the Ministry of Finance and Economic Development. Fidelity gave the facility on the strength of clean and unencumbered mining claims following a due diligence process," Mohamed's court affidavit read.