Zim Comedians Are the New Bosses in Town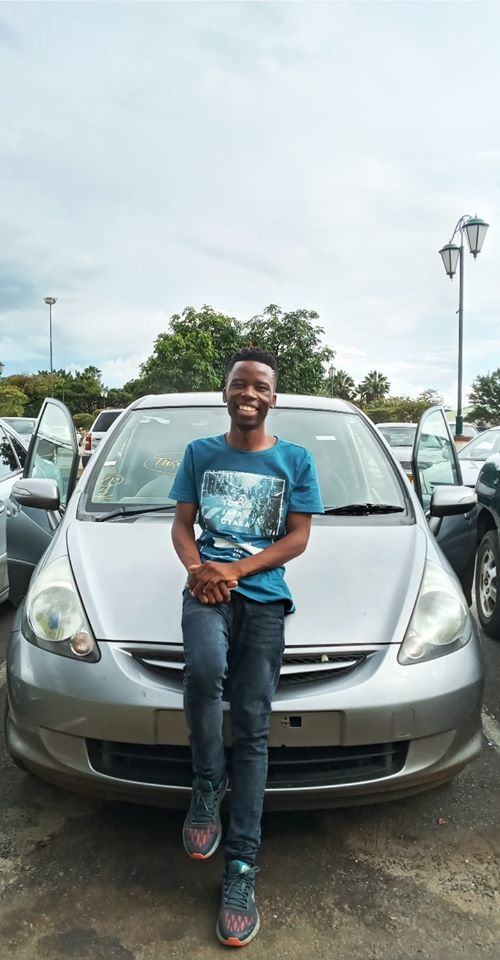 Even though things are tough in Zimbabwe at the moment, it is actually a little relief that its comedians can at least make you laugh and look at the lighter side of life.
However, that is not all there is it to know about these fun filled, joke cracking individuals whose financial muscle is getting toned with the passing of each day: as their jokes travel around, in turn, by money, these comedians are being found.
Gone are the days when people would look down on comedy as a wrong career choice because the reality of life is proving that right now, these rib crackers are among those who are managing to survive the nose diving economy of the once bread basket of Africa.
Speaking at the Global Shapers' 2020 Road to Davos Youth Town Hall workshop in Harare recently, a prominent banker Lance Mambondiani revealed that Tyra Chikocho also known as Madam Boss in the comedy circles probably earns more than some PhD holders in Zimbabwe.
"There has never been a point in the history of the world when we are all equalised no matter how old we are. Whether you are seven years old, forty years old or eighty years old, you can actually make as much money as anybody". Mambondiani said.
"…..That's why I can tell you that no matter the number of suits that we have, madam boss is probably making more money than you or me and the reason for that is that she has realised that she can make you laugh…"
He went on to explain that Madam Boss gets money through making good use of laughter and technology towards a wider audience and this is even making her to get endorsements for her trade from banks like BankABC.
Even though the situation in Zimbabwe is tough, with the majority of people failing to make ends meet, comedians have managed to clinch serious marketing deals for some businesses.
Comedy in itself has opened so many doors of opportunities for some 'masters of fun' and has also afforded some of them the 'luxury' of buying cars and make strides in other different spheres of life.
Mai TiTi and Nigel Slick Matirinyu, The Slick Pastor are some of the comedians who have been spotted with 'new' cars this January when the going is tough for most Zimbabweans including those who will take long to believe that comedians are the new bosses in town.
Posing in front of his car on the 11th of January this year, Nigel wrote on Facebook "Chindiisaiwo muma group enyu e fuel aye manje. One step at a time I will get there. Thankful to God for my first baby ride. Many more on the way!"
Loosely translated, he was jokingly asking for people to now add him to the social media groups for fuel updates since he now also has a car. He showed gratitude for the achievement and expressed hope for bigger things to come.
Comedians are no longer just making you to laugh, but like 4IR, they are grabbing the limelight and taking over jobs that were traditionally in the hands of some individuals and companies in the marketing and public relations fields.
They may not have certificates, diplomas and degrees in Communication, Public Relations, Advertising as well as Sales and Marketing like others but they are proving to be more creative and effective than the traditional service providers in these respective fields.
According to an article published by the Newsday Zimbabwe on the 26th of June 2019, a comedy company, Bus Stop Tv cofounder and producer Lucky Aaron revealed that comedy is good business.
"Bustop TV has continuously proved to us that comedy is good business if one is dedicated. When we started, we thought we were just doing it for fun, but we miraculously found ourselves managing to run a production and feeding our families from it. We are all now full-time at Bustop TV…"
"…When we started, we didn't know what we were doing. We made many mistakes along the way. We didn't know we could make so much money out of it and thought we were just doing it for fun," he told Newsday.
Some of Zimbabwe's comedians are getting speaking gigs across the continent and even being recognised and awarded globally for their contributions in the entertainment industry.
Long John, a Zimbabwean comedian recently won the People's Choice Award in the Steve Harvey Stand Up Spotlight Competition.
Steve Harvey is an American entertainer as well as a radio and television host who wrote an award winning best-selling book Act like a Lady, Think like a Man which was tuned into an award winning movie.