Growing Gauteng Needs New Plans – ACDP Press Release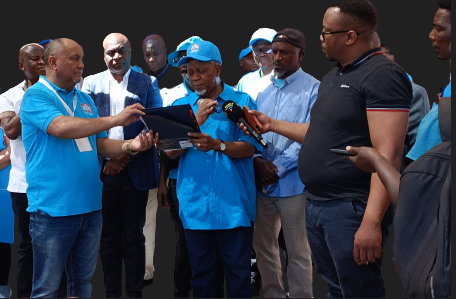 Media Release from ACDP in Gauteng
(African Christian Democratic Party)
MPL Dulton Adams (072) 756-4222
11 October 2023
Growing Gauteng needs new plans – ACDP.
"Our province's population is rapidly outgrowing Gauteng's existing supplies of water, power and jobs," said ACDP Gauteng Provincial Leader MPL Dulton Adams today.
"According to Census 2022, Gauteng is the most densely populated province in South Africa – and our current population of 15,1-million people has grown by 2,8 million since 2011. Strategic planning is therefore needed to facilitate more jobs, and adequate water and power supplies.
"The ACDP in Gauteng is particularly concerned about joblessness because the Gauteng unemployment rate for Quarter 2 of 2023 is 34,4%. Compared to this, in the first quarter of 2011, the jobless rate in our province was high, but much lower, at 26.9%.
"Unplanned water and power outages have escalated in the past few years, making it more and more difficult for business and industry to keep their doors open. Persuading labour-intensive operations like factories to invest in job creation is a serious challenge when Eskom and Rand Water's failures encourage disinvestment instead.
"Government needs to consult with the private sector about the way forward, and to create more public-private partnerships."
For further information please call Linda (Palesa) Yates on (082) 831-3197
-ends-