Deputy President Paulus Shipokosa Mashatile Addresses Traditional and Khoi-San Leaders in Bloemfontein
24 October 2023 Bloemfontein, Free State Province – Deputy President Paulus Shipokosa Mashatile delivered a compelling address during the XIVIJO engagement with traditional and Khoi-San leaders at Ilanga Estate in Bloemfontein, Free State Province. The event, which took place on the 24th of October, was marked by insightful discussions and a call for unity, development, and collaboration between traditional leadership and the government.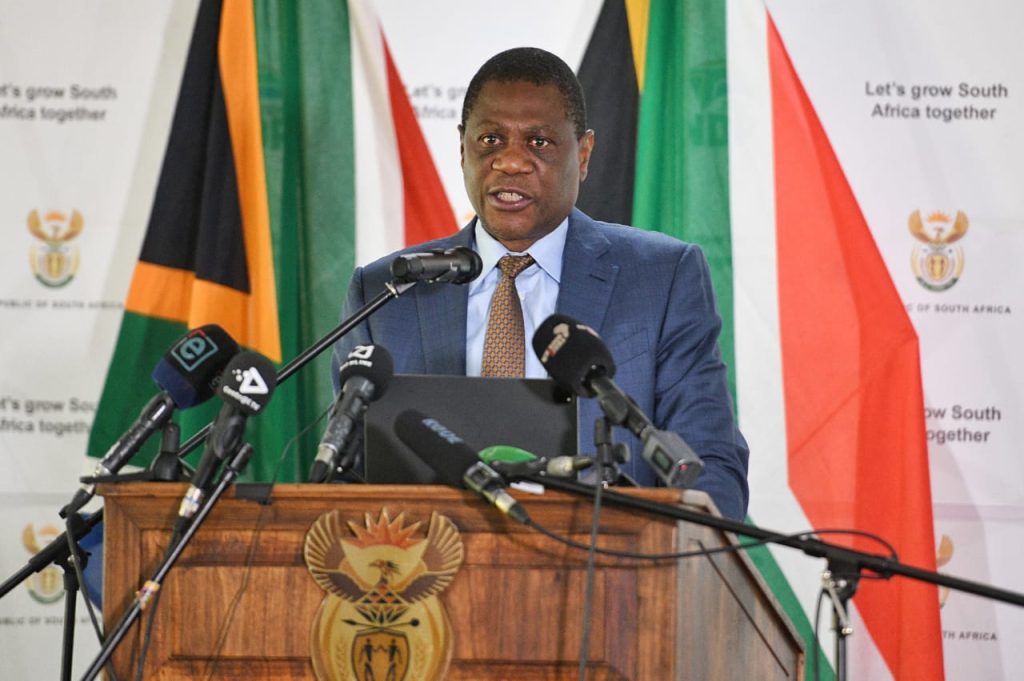 Under the theme "Promotion of development and social cohesion in traditional communities through collaboration with government and private sector," Deputy President Mashatile acknowledged the profound cultural heritage of the province, recognizing its natural beauty and the presence of His Majesties in attendance. He expressed his gratitude to the Premier of Free State, Mxolisi Dukwana, and all the dignitaries present.
Mashatile emphasized the need for collaboration to address complex developmental challenges faced by traditional communities. He highlighted the significant role of the Inter-Ministerial Task Team (IMTT) established by President Cyril Ramaphosa in 2020. The IMTT focuses on consolidating existing efforts and resolving issues raised by traditional leaders. During the past year, Deputy President Mashatile held consultations with traditional leaders in seven of the nine provinces, gaining insights into the efforts of Traditional and Khoi-San Leaders to empower and develop their communities.
The Deputy President also discussed the challenges facing traditional communities, including limited access to information and communication technology services, gender-based violence, teenage pregnancy, unemployment, and inadequate access to water and electricity. He recognized that rural communities are disproportionately affected by these issues and committed to addressing them.
Efforts have been made to improve access to piped water, decreasing the percentage of households with no access from 19.7% to 8.7%. Deputy President Mashatile highlighted the importance of the District Development Model to close service delivery gaps in rural areas.
Mashatile praised the Department of Agriculture Land Reform and Rural Development's support for young people through the National Rural Youth Service Corps (NARYSEC) program. He also emphasized the ongoing efforts to address remuneration and allowances for Traditional Leaders.
The Deputy President underscored the need to bridge the gap between traditional and modern practices, preserving cultural heritage while progressing. He called for investments in rural infrastructure, including technology, to close technological gaps and facilitate connectivity and knowledge exchange.
In conclusion, Deputy President Mashatile called for collective efforts to create a future where traditional and modern ways of life coexist, development and social cohesion go hand in hand, and the unity of diversity is enhanced.
The XIVIJO engagement served as a platform for fruitful discussions and a commitment to address the challenges faced by traditional communities, emphasizing the importance of unity and collaboration.