The Zimbabwean Government Continues To Slumber As COVID 19 Decimates Territories Across The World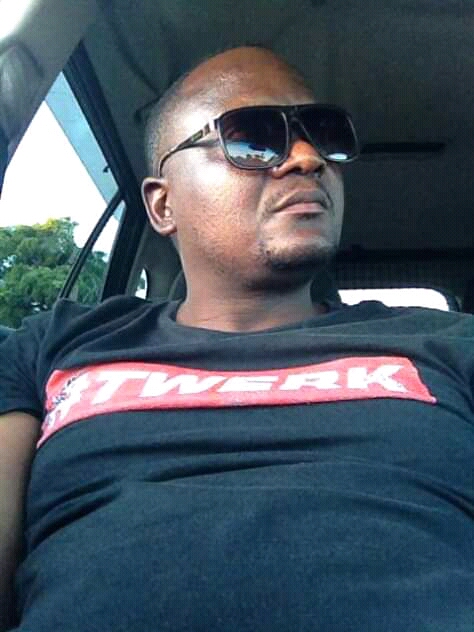 COVID-19 is not your everyday kind of sickness, because it is a deadly weapon unleashed on mankind by a powerful force, whether it is God, the Creator, or the devil and his agents, which is the wicked men.
As a mere man, I do not know how this calamity came to be, notwithstanding the conspiracy theories that fly in our paths in every direction, but I can say that the negative impact of this virus has been felt globally.
The spread of this deadly disease is akin to veld fires that are spreading unabated and destroying everything in their way and yet political leaders in Africa especially in Zimbabwe whose people are in the path of this dangerous inferno continue to sleep as if all is well.
Most of us came to know everything there was to know about COVID-19 a few weeks ago when the city of Wuhan in Hubei, China struggled to contain its widespread.
The Wuhan experience gave many countries, including those from Africa enough time to channel resources from non-essential services in a bid to prevent the spread into their own territories, but alas, they thought it was a Chinese problem!
Even though China has seemingly managed to contain it, they have also shut down their own borders in order to stop the diseases from coming back through international travels, thus demonstrating to us their knowledge of how deadly is the coronavirus.
However, regardless of all that happened and is happening in China, countries like my very own Zimbabwe here in Africa only started showing a semblance of seriousness when a Caucasian male was diagnosed positive in Victoria Falls on the 20th of March.
Commitment, effort, and seriousness of our politicians and the government are very dismal since even the specially designated places for handling the Coronavirus such as the Wilkins Hospital is ill and improperly equipped to deal with this COVID-19 crisis.
What baffles the mind is that a whole government that collects millions of dollars each month (never mind whether it's USD, RTGS, Bond or ZIPIT dollars!) failed to buy the related medicines plus test kits and protective clothing for medical personnel.
They had to wait for a donation from the Chinese and Alibaba business mogul Jack Ma in order to kick start the whole preparation process.
What is most annoying is that no matter how much one desires to reform and be a good citizen that listens and believes in their political leaders, our politicians, and government officials always have a way of pissing you off through their lies, greedy attitudes and incompetence.
Our government is even stingy with critical information especially in the form of statistical approaches and strategies being implemented of which we need all that for making the right decisions and taking informed action.
The questions that people are asking are simple and straight forward.
How much money has been encumbered by the state to fund the COVID-19 treatment? What is the currently available equipment? What is the hospital capacity at the moment at Wilkins and are there any other hospitals being designated and their capacity?
In the provinces and districts, which medical centers have been set aside to manage and admit COVID-19 patients and their capacities? What are the permutations currently obtaining?
Assuming that the five positive patients have already infected other people, how effective has been the tracing and tracking of possible carriers? Why can't they use the GIS concept in indicating prevalence, scoping and other scenario setting models? Why is there so much secrecy around the statistics?
It is even common knowledge that an individual who was confirmed to be positive with the Coronavirus was in contact with the cabinet ministers, and thus we demand to know their statuses after the exposure.
We can take a cue from the British and American politicians and other luminaries who have been voluntarily tested and published their results in order for us to set the tone for seriousness.
I have come across several well educated Zimbabweans who still profess ignorance and believing mythical theories. They deliberately break basic COVID-19 basic hygiene practices.
As the lockdown starts this 30th of March 2020, you can see that people are acting as if COVID-19 has a set date when its programmed to start infecting and killing people since when I passed through Mbare Msika bus terminus on the 29th, thousands of people at both the bus terminal and the fresh produce market.
I looked at those in my movement trajectory and I saw that only less than twenty people were wearing any form of protective clothing.
If for statistical purposes, a few of these people were infected, your guess is as good as mine as to the possible number of people that can also become infected while heading to their rural homes for the now combined lockdown, Easter and independence holidays.
Even though this lockdown is not a holiday, some people are taking it as such and in the process, they are arranging their traveling to their rural areas thus increasing the potential spreading the infection even to the rural folks.
Scientists have now discovered that the virus can be airborne (it flies!) and yet the celebrated N95 mask has an effective rate of about 95%, which means that wearing the mask alone without minimizing contact with many other people doesn't guarantee any immunity!
As of 29 March, over 663,000 positive cases and over 21,000 deaths worldwide were reported and yet African countries including Zimbabwe continue to slumber waiting for donations.
As citizens, in any health-related crisis like this one, we need the whole epidemiological report in real-time plus we need to see the capacity and ability of the government to manage the affairs of the nation for the good of the people.
The Chinese government did put in more than USD220 billion to fight COVID-19 and brought everything to a standstill as they employed the famous 'scorched earth policy' as developed by the Russians in the world wars.
They provided and delivered food to households and all movements ceased because 'everyone' was confined to their houses and this took them almost three months to even begin to relax the lockdown rules.
China's approach was a typical real quarantine and lockdown, not the Zimbabwean one which is a 'democratic' kind of lockdown.
Our lockdown has too many loopholes, understandably because the government cannot afford to feed the whole population during such an exercise.
With more than 90% of all employable people that are not employed but are mostly sustained by hand to mouth hustles through vending in the streets, it means that very few people can afford to be at home for twenty-one days without any form of an income.
People are pressed between COVID-19 and hunger because, without the daily hand-to-mouth routine of survival which is at their disposal, they cannot afford a meal the following day.
Managing an effective lockdown that forbids and dissuades people from risking their lives in the streets in order to afford a substandard meal calls for massive financial resources and human capital but unfortunately, our government is unaccountably broke.
This, therefore, means that people will be dangerously tempted to continue risking their lives against the virus and government tolerated brutality so that their families could have at least a single meal per day.
It is even disturbing to note that a suspected patient was allowed to; roam at will, hold meetings with government officials even against a background of an informed medical report from those tasked to manage points of entry into the country and yet the consequences of COVID 19 are not a global secret.
Here in Africa, especially in Zimbabwe, we need nothing less than intervention from God, because the government is poor and cannot afford prevention let alone treatment.
After the scourge was identified in China, it would have been cheaper for African governments to immediately institute stringent entry rules into their territories without having to wait for a confirmed case of infection before instituting relevant preventative and protective measures.
This shows that those who are mandated with managing the nation have not yet learned over the years that prevention was cheaper than cure (treatment).
Our government is not telling us how much they are investing in the epidemic as they seem to be only dependent on donor funding alone especially from China and yet as a nation we are owed billions of United States dollars looted during the past decades by the political elites.
The other problem bedeviling our country and affecting our responsiveness is that people who are supposed to draft legislative agenda to overtake and recover the looted resources are at the forefront of such looting and thus you are left wondering about who shall guard the corrupt guard?
We need to seriously and effectively conduct the quarantine exercise in order to reduce the number of people that get infected by 'live' individuals because the severity of this sickness depends on the viral load that the patient would have been exposed to.
For example; if you got infected by one person that you met randomly at a bus stop, then what it means is that your immune system will technically be ready to fight the virus once it starts to replicate because luck for you, you only breathed in fewer viruses at the initial point of contact.
However, let us suppose that you are in a ZUPCO bus (public transport) that is carrying seventy-five seated passengers and suppose that a number of them are infected.
This will mean that that you will breathe contaminated air in a confined space and thus you are susceptible to get heavily dosed and thus when your viral intake is excessive when you fall sick, you will definitely need a ventilator if you are to recover.
As such, in order to contain this Corona epidemic, a serious lockdown must be initiated at the same level as a political curfew in order to enforce it or otherwise, thousands will have to die before people start to consciously respect the dictates of the lockdown.
What baffles my mind is the fact Zimbabwe is ranked at the apex of literacy index and yet we continue to exhibit ignorance, arrogance, and stubbornness expected of the illiterate because we have become sluggish and passive, a heritage from political conditioning perpetuated by the Mugabeism era.
The social implications of this lockdown are immense, however, the effects of the deadly COVID-19 far outweigh the domestic tensions and negative effects of forced cohabiting.
The next three weeks will put to test people's patience, love (or lack of it) and long-suffering.
My prayer is that domestic violence must be avoided at all costs since COVID-19 is violent enough as it were.
I urge people across the board to keep the peace, love, and mercy at all times bearing in mind that it is all our duty to stop the virus dead in its tracks.
My message to the government is pretty simple; TEST and ISOLATE ALL positive cases, trace and test their contacts, quarantine healthy people to their homes, lock down the whole country!

The views expressed in this article are the sole responsibility of the author zwnews24 will not be responsible or liable for any inaccurate or incorrect statements contained in this article.

The Lupus Drive, To Host an Awareness Campaign on The Autoimmune Disease, Lupus, At The Royal India Restaurant in Sandton, Johannesburg, South Africa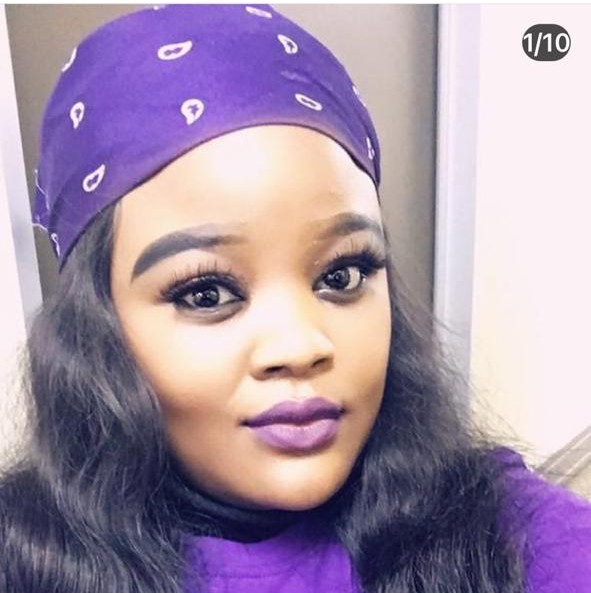 Brian Kazungu, 08/05/2021
The Lupus Drive, a non-profit organisation founded by Pontso Khaka Moiloa, an advocate for lupus who is committed to addressing issues to with the autoimmune disease, lupus, will host a lupus awareness campaign challenge today at The Royal India Restaurant in Sandton, Johannesburg, South Africa
Lupus which is an inflammatory disease that is caused when the immune system attacks its own tissues is known to affect more women than men and more women of colour than their Caucasian counterparts especially from the ages of 14 to the age of 44.
Lerato Prestorius, a board member of The Lupus Drive, said that May is globally set as a Lupus awareness month and so, as an organisation, they are on a campaign to raise an awareness of this serious but less talked about disease to the rest of Southern Africa.
According to the Lupus Drive, their dedication is towards raising awareness as well as educating, and creating programs of research, support and advocacy for Lupus warriors in South Africa.
"I want our African countries to help their people to know about Lupus and to also encourage them to assist those with the condition in getting help especially in the form of medication. This can be done through engagement with organisations such as the World Health Organisation." Lerato said.
While highlighting that there will be some medical doctors to speak on this health condition at the event, she however decried the fact that even though Lupus is a serious condition, it receives less attention compared to otherwise smaller autoimmune conditions such as cancer and arthritis.
Lerato revealed that even though her daughter was diagnosed with lupus, they have remained very close and their bond unbreakable.
"At first, the Doctor thought my daughter has Gillien Barr, MS and then Lupus until we went to John's Hopkins Hospital in Maryland in the United States of America where Dr. Levy, Head of Neurology said that it was Neuromylitis Optica (NMO).
I have an unbreakable bond with daughter. We have developed unshakable courage towards life. We smile and cry together. We are best friends. We have the greatest mother and daughter love story. My daughter is a strong young woman. She is a warrioir in her own way." Lerato explained.
When it comes to countries that are investing much to address the lupus challenge, Lerato praised the United States of America for being exemplary as evidenced by their giving of free medication and grants to people who cannot afford treatment on their own.
Some notable personalities in America such as Tony Braxton, Nick Cannon and Michael Jordan's mother were all at one time diagnosed with lupus and they have opened up on this rarely talked about autoimmune condition.
More-so, despite lack of significant attention on the disease especially in Africa, a number of celebrities across the world including British citizens such as Seal and the late musician Michael Jackson have all been diagnosed with Lupus and managed to seek proper treatment.
According to an article written by Lorraine Jones in the Chicago Crusader, the award winning musician Seal whose hits include 'Kiss From A Rose' has scars on his face which are result of a type of Lupus called Discoid Lupus Erythematosus (DLE) that affects the skin above the neck.
In the same article, Lorraine reveals that the disease which affected Seal from his teenage years resulted in his cheek scars and caused significant scalp involvement which resulted in skin loss.
Some of the known types of Lupus include Systemic Lupus Erythematosus, Discoid Lupus Erythematosus, Nervous System Lupus and Drug Induced Lupus.
People who have been diagnosed with Lupus have been known to display symptoms which are neurological in form thus affecting the brain ,nervous system, vision problems and also causing personality disorders and breathing challenges.
Event host, The Royal India Restaurant, which is located in Sandton has over the years hosted various several commercial and non-commercial engagements including award ceremonies, charity events and television shows such as SABC1's Family Secrets.
The high-end restaurant which offers Northern Indian cuisines is situated on No.2 Maude Street opposite the five star Michelangelo Hotel adjacent to the Nelson Mandela Square in the heart of Johannesburg's Sandton community.
More Than Public Relations Theatrics, Handling The Coronavirus Outbreak Demands Facts And The Truth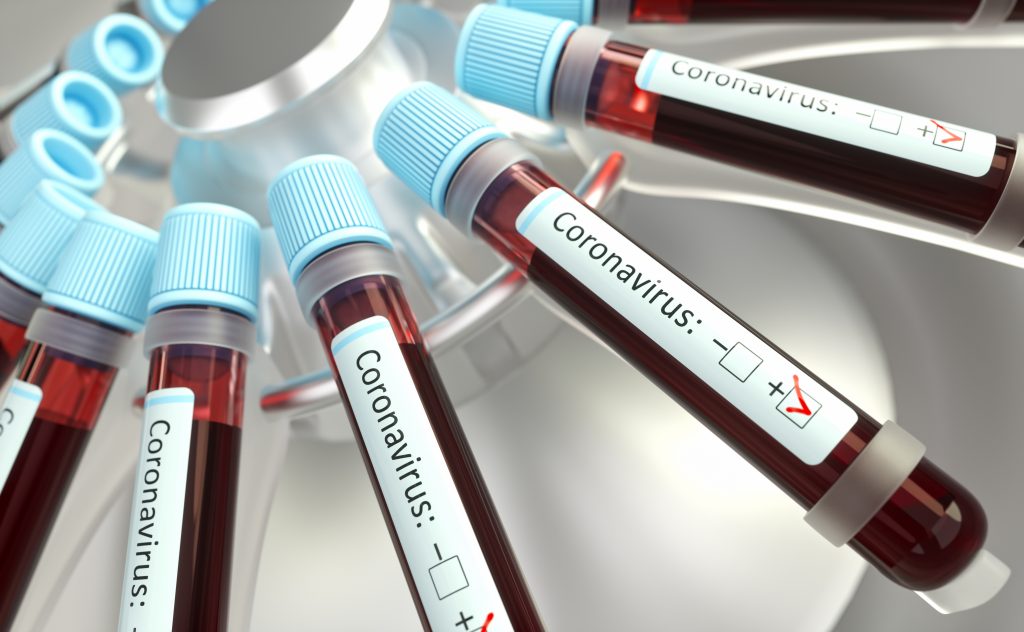 The Coronavirus outbreak which according to official reports is believed and confirmed to have originated in China is a serious global tragedy with dire consequences to the wellbeing of the human race and thus serious informed and collective action is needed in order to tackle it.
Managing it effectively demands that people must be furnished with facts and the truth rather than the display of public relations theatrics which gives people fake assurances and false hope while the marauding epidemic continues to spread and kill people across the world.
This epidemic is real and its consequences are devastating; as such, like what China did, through urgent mass construction of facilities to contain and treat the virus, Africa and other continents must also use resources at their disposal to take rigorous and quick action.
In this context, one of the easiest and quickest ways to do so is to be factual in information reporting, be it on the number of casualties as well as on the health and safety mechanisms that can be adopted by the general public so that all stakeholders can make informed decisions.
In a recent disturbing case, the government of Zimbabwe, through the Ministry of Health and Child Care confirmed attending to a suspected case of Coronavirus in which a woman from Mutare who had visited China died before getting to Wilkins Hospital but tested negative even though she had complained about shortness of breath.
Revelations by Hopewell Chin'ono, an award-winning Zimbabwean journalist has indicated that the said woman is actually a Chinese national and thus raising concern as to why the government had not reported as such in its statement.
While responding to update on the Corona Virus by Zimbabwe's Ministry of Information and Publicity, Chin'ono said "Can you stop this nonsense @InfoMinZW of calling a Chinese national a Mutare woman. This was done to appease the Chinese at the cost of your own citizens knowing the truth! Coronavirus will affect anyone, so the silly idea of hiding identity is foolish. RESPECT your citizens!"
Cases and narratives of this nature raise panic and alarm among the citizenry especially when there have been similar instances of propaganda in the state machinery on other issues like Chinese Aid and proceeds of diamond mining etc. which are of critical importance to people's welfare of Zimbabweans.
On contrast, a commendable approach of openness that was taken especially in the context of Africa is the quick announcement of a confirmed case and a narration of the related circumstances by the South African government on the 5th of March 2020 through the Ministry of Health.
In his correspondence to the press on the same date, South Africa's Minister of Health, Dr. Zweli Mkhize, said that "This media briefing is to ensure that the public is immediately kept abreast. A briefing will be held later after the parliamentary debate this evening to shed more light on this issue".
More so, the president of South Africa, Cyril Ramaphosa further highlighted the importance of timely updates on the issue of Coronavirus to the public.
"So it's now been confirmed that we have a person within our country who has tested positive to Corona Virus. We would like to applaud the capability of the NICD for having acted very quickly and swiftly and also having informed the Minister who immediately informed me. I informed him that he should go ahead and make the news public in parliament so that South Africans are immediately informed so as to avoid fake news spreading around the country….." he said.
Even though statistics of confirmed cases in China itself are said to be going down, the spread of the Coronavirus has picked up in other countries with many confirmed cases in Italy and all its schools have been closed and around sixteen million of its citizens are now under quarantine.
According to a recent BBC News report; schools, gyms, museums, nightclubs and other venues across the country have been closed in Italy, a country which has recorded the largest number of confirmed cases in Europe, with the figure of 5 883 have been recorded by Saturday, the 7th of March.
Iran is also among other countries that have been seriously affected by the Coronavirus, with eight (8) percent of its members of parliament and even the vice president having tested positive to the epidemic, according to Australia's Business Insider.
In the United States of America, there have been declarations of State of Emergencies in some areas including Washington County in order to contain the deadly Coronavirus according to an ABC News report by Morgan Windsor and Ivan Pereira on 2 March 2020.
Besides killing people, the spread of the Coronavirus has brought along many other inconveniences with it including international trade and the global stock market having been badly affected.
As such, without facts and the truth, it will take longer to contain the outbreak since unsuspecting people across the world will succumb to it without taking precautions and thus causing further mayhem across the globe.