The Passion for Mentorship and the Cost of Engagement: Lessons from Mutumwa Mawere and the C2C Initiative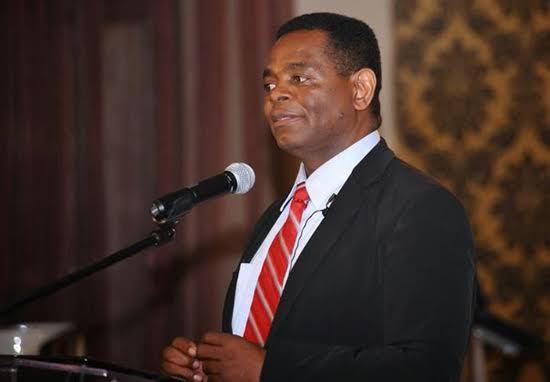 In life so many people seek for personal, business and spiritual development in pursuit of their dreams but sometimes, it's difficult to interact and engage with the people who they wish could be their mentors.
Those who are looked upon to be mentors can receive several requests by aspiring mentees but various circumstances including lack of time and commitment to other pursuits may make it difficult for them to accommodate and engage with everyone else who comes their way.
One such person who receives several requests for mentorship from youths and entrepreneurs on a daily basis is businessman Mutumwa Mawere.
In the conversation below, Mutumwa responds to a request for help in an entrepreneurship related matter and he expresses his mind on how best such engagements can handled for the mutual good of both those who seek mentorship and the mentors thereof.
[11/16, 9:26 PM] Mentorship Aspirant: Sure he said you talk to Mr Mawere maybe he can connect you with some other guys in line with construction. Sir I'm looking for projects big and small
[11/17, 6:50 AM] Mutumwa Mawere: Wholesale v Rental Approaches to Mentorship
Yesterday at 6:27am, you chose in your wisdom to send a direct message to me.
I am sure this was preceded by an identification of a problem and a belief that this direct approach would be in your personal interest.
I have no doubt that you are not alone in choosing to retail problems in an environment that has known role model deficiencies.
You may not be aware that a few years ago, I was approached in a similar fashion by the late Ginimbi and many others seeking to solve their own problems on their personal terms.
It is also self-evident that my visibility on social media that is intended to provoke a change of approaches from retail to wholesale or community-based initiatives is often misunderstood.
Just imagine 100 people in your situation approaching me on a daily basis seeking to communicate with me directly, how much of God's time would be left to me personally?
I have chosen to write this note not directed at your personally but to all others who see merit and benefit to themselves without sometimes putting themselves in my shoes.
If I fail to respond, some may think I am rude and arrogant, if I respond then the time it takes to retail responses is a real cost.
There are some in my predicament who have concluded that the best response is not to respond at all.
I have chosen perhaps naively to be part of building community power as a better bridge to opportunity and getting ahead in life.
This entails the people who need the perspectives of others they may look up to being organized into communities and then use their platforms to approach mentors or role models.
I am part of the C2C initiative, a member-based organization that seeks to build circles of people who want to be provoked into positivity in the lives to belong to an organized group.
Some think that such a group should be free and others think differently.
I have learned in life that anything you get without giving up anything, costs another person.
An annual membership of R500 without a mentorship component and R600 with a mentorship element is applicable.
This membership framework will allow for administrative measures to be put in support of the effort.
Some are looking for a leader to drive the process forgetting that the blueprint of life and its intended operation is based on individual liberty and when manifest, this leads to an inescapable conclusion that no person was born to outsource choices and actions.
You are the person you are waiting for.
No one is like you or me but we are all confronted with the reality that time as a currency of life can be better utilized when a shared understanding exists that the more one defers leadership to others, the more penalties are imposed on the few who may be mistakenly regarded as leaders.
I have always said that I have neither the interest nor ambition to lead anyone as I possess no wisdom or time to know what is yet to happen.
All I can share truthfully are real life experiences and not imagined ones.
To this end, I am prepared to mentor a class of 100 members who must find each other and share a common understanding that retailing experiences is less efficient that wholesaling them.
I hope you will understand this and make your choices accordingly.
I have been invited in many groups of sovereign individuals seeking my insights on life but such promoters of this kind of knowledge sharing and acquisition are more often blind to the cost to me.
The people who choose to be solo in directly seeking to have conversations with me are more than often oblivious of the tax they impose on my time and life.
I have tried to be accessible but the real cost is unbearable but absent selfishness, I guess most people would not exist.
If education is delivered in groups, it is incredible that those who have been exposed to it, are the very people who choose to surrender to a one-to-one approaches.
I trust once you read the above, you will pause and reflect on this using two lenses and not a single one.
You state that you were given my number by a certain Mr. Henney. I have no idea who this person is yet he would without my knowledge and consent pass on my contact details based on a belief that unconnected people who are not organized can be bridges to solutions.
Networks work but one has to choose and give up something of value to be in them.
My life unfortunately may attract diverse people but I have no mechanism to cause such connections to bridge another to a better space or station in life.
However, I believe that choosing to work in circles of other human beings can boost one's chances in life.
It is important that you are the author and investor in your own aspirations and no one can airlift you on social media to be where you are destined to be.
By choosing to make an investment into being a member of any human grouping, your chances multiply than seeking to know and use me as an expensive bridge to a better life.
The above message if properly construed will help you in making choices that are in your interests without burdening me with any more conversations outside order and structure in which you may after paying your dues be an integral part of.
I trust that you will find this in order.
Entrepreneurship Lessons: START WITH WHAT YOU HAVE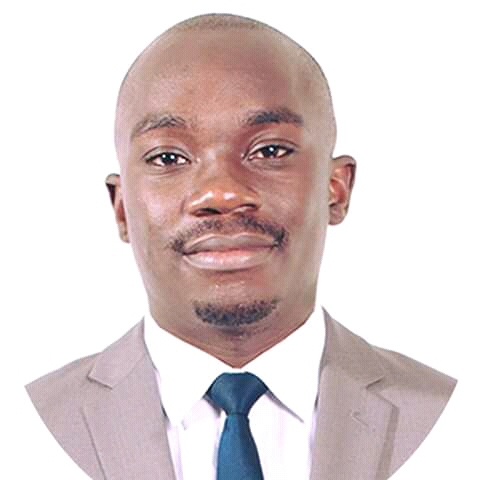 I speak to many aspiring entrepreneurs and they often say to me, "I have a big idea, once I get investment for my idea, I will leave my job and pursue it full time."
The truth is that at stage you are very far from being an entrepreneur. You are even far from being an innovator because the decision to become an entrepreneur is not triggered by having an idea.
Its a choice one makes even without an idea. Entrepreneurship is a career path in itself. Its not something you can successfully do as a side hustle or a hobby.
When you decide to become an entrepreneur, don't wait for the "right time".
Start with what you have, identify your strengths and build your strengths up to an extent that they overshadow your weaknesses.
Start alone and have clarity of vision and foresight.
Believe in your capabilities, before you even think of building a team to help you achieve your goals.
Be willing to get your hands dirty and doing the work.
Start small and build from there, begin to look into ideas that you have and evaluate them.
Choose a handful of ideas to test the market with. If you don't have many, go with the one that you have. However a true entrepreneur will always have quite a number of them.
Pick the best idea and start transforming it into a business.
As your idea grows, it will attract the right people to itself and after that, you can then pick a team that complements your weaknesses to help you sustain the growth.
When you do it right, there comes a time when your business is ready for investment and when that time comes, tthere is a high chance that someone will buy into your idea.
Once you have successfully transformed your idea into a business, move to the next idea, until you are ready to retire.
There is also a 90% chance that your idea won't flourish and so, if that happens, it's also an opportunity to figure out if entrepreneurship is what you really want.
Most aspiring entrepreneurs give up at this stage but true entrepreneurs pick themselves up and move to the next idea until they get it right.
If done properly, entrepreneurship creates the best retirement package for you.
The processes explained above can take 6 months to 3 years per cycle when someone is doing it fulltime and even longer when someone is doing it as a side hustle.
Gilbert Kamusasa is the CEO and co-founder of Divcon Business Solutions (www.divconsolutions.com). Divcon is a technology-based consultancy company that focuses on providing a wide range of solutions to businesses and individuals.
Divcon: Phone: +263715592622 / +2637150071450 | email [email protected] | Website: www.divconsolutions.com | Office: 72 George Silundika Avenue Harare | Social Media: @divconsolutions – FB and @BusinessDivcon – Twitter
Conflict Mastery: Are there True Sides to Every Story?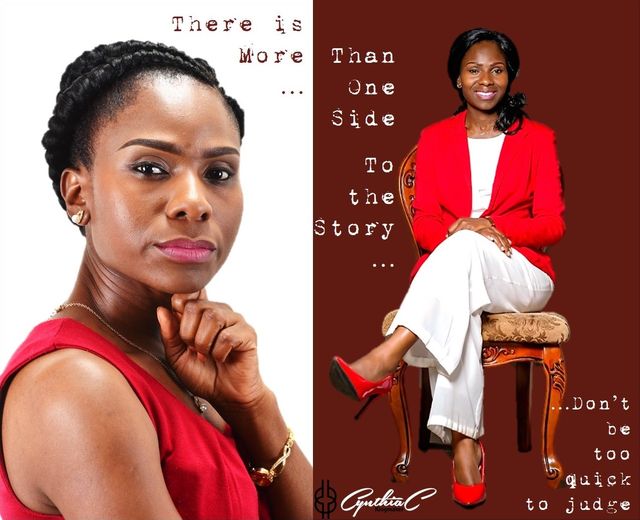 Someone once said, "Beware of the half-truth. You may have gotten hold of the wrong half." In his 2002 film, The Kid Stays in the Picture, Robert Evans narrated that, "there are three sides to every story: your side, my side, and the truth. And no one is lying. Memories shared serve each differently…"
The month of November saw many Zimbabweans glued onto various social media platforms keenly following updates, theories and controversies that followed Michelle 'Moana' Amuli's death.
Moana died in an accident that claimed also the lives of Genius "Ginimbi" Kadungure, Limumba Karim from Malawi and Alichia Adams from Mozambique in an accident along Liberation Legacy Way (ordinarily known by many as Borrowdale Road), in Harare.
The Local showbiz and the generality of Zimbabweans plunged into shock which was followed by boundless intrigue, reflection and speculation about life.
Many theories surrounding the tragic demise that befell these four, culminated in various inquests into spiritual, cultural, traditional and to some extent technological interrogations where car manufacturers Honda and Rolls Royce were not spared.
A very concerning development around this fatal tragedy was the delay in the burial of Moana's remains which prolonged her rest, as family disputes escalated to the courts.
High Court Judge Justice Pisirai Kwenda aptly described it as "a unique case requiring more time to come up with an informed judgement."
The judge took time to hear oral evidence from the estranged couple over the burial dispute which saw the paternal family and maternal family at each other's throat on who must lead on the funeral and burial of the deceased.
Against the backdrop of the conversations around the court case which encouraged communities to "embrace Ubuntu, tolerance and compromises to avoid similar disputes which can burden the courts," I personally took time to reflect on the developments that surrounded the sad loss of these young lives.
With every new day fresh revelations came to the fore, different perspectives and varying angles were presented by the different parties involved.
I followed commentaries on various platforms as fellow Zimbabweans made conclusions, analyses, assumptions and deductions on the case – all based on the information that had been obtained at different points.
Needless to say, the case continued to unfold, bringing out "truths" and facts that were previously unknown by the general public. It was at this point that I conclusively agreed within myself that there is definitely danger in the one sided story.
Danger of a Single Story
Our lives, our cultures, are composed of many overlapping stories. Novelist Chimamanda Adichie tells the story of how she found her authentic cultural voice — and warns that if we hear only a single story about another person or country, we risk a critical misunderstanding.
In 2009 her twenty-minute TED Talk video, "Danger of a Single Story," Adichie describes the powerful impression the multitude of British stories made on her as a young girl growing up in Nigeria.
She argues that inherent in the power of stories, is a danger—the danger of only knowing one story about a group. "The single story creates stereotypes, and the problem with stereotypes is not that they are untrue, but that they are incomplete. They make one story become the only story."
Perspectives are Subjective
"There are actually three sides to every story. His, Hers, and the Truth." Those words come into mind often. People's life experiences are particular. Even when we live in the same four walls, we come out with different stories.
Somewhere in the midst of our stories the truth exists.
The saying "there are three sides to every story" literally means that things are never black and white, there are shades of grey in between.
It reminds people that their perspective is subjective and their opinion is not the whole truth, that reality lies somewhere between two opposing perspectives.
This is not a technically accurate way of looking at stories, as there are always many factors involved and there is rarely one absolutely true version, nor does anything come down to two opposing viewpoints.
This is just a reminder that people argue their side/opinion of something, and that reality is distinct from that opinion, and includes factors and perspectives which they might not like.
Perspectives are principled ways of making sense of the environment that are subjective in their very nature, but not private.
Are there really three sides to every story?
When we talk about an interpersonal dispute between two people, we commonly say there are two sides to every story – the other person's version of events and issues and our own. However, many say there are three sides.
I personally do not think that referring to the third side as the "truth" is altogether accurate.
For me, referring to there being a true side implies right and wrong of the other perspectives, and it seems that's not altogether the optimal approach.
That is, when we are in conflict, it is usual that we each believe our perceptions are truths. We believe in what we say and experience.
We might at some level of consciousness realise when and how our emotions interfere and drive our interpretation of the other person and their intent out of proportion.
Or, we may be aware our truth contains assumptions and views that are not based on fact. Or, we know we are exaggerating – even fabricating – to serve ourselves.
Conflict Mastery Questions
You could be reading this article and going through some nature of conflict in your own life, or perhaps someone close to you.
I would like to invite you to answer the following questions – to consider three sides of the story:
What is the situation? What is your side of the story?
How might the other person describe their side of the story?
What is true for you about the situation that the other person doesn't know or seem to acknowledge?
What don't you know or understand about the other person's version of their truth?
What is the truth about your contribution that you have some reluctance to share?
How might a third person observing the dispute describe what happened?
With what might that third person disagree that you said?
What is most challenging about facing the truths in this conflict?
What else occurs to you as you consider these questions?
What insights do you have?
I believe that it is important to consider embracing a multidimensional perspective in conflict resolution. This helps us to gain a clearer picture, see the details, capture a moment or to shift points of view, when needed.
Cynthia Chirinda is an Organisational and Personal Development Consultant, a Life Coach, Author, and Strategist. Her published books speak to matters that position individuals and leaders to achieve their significant goals. Looking at improving your career, personal effectiveness, communication skills, relationships, focus, faith and happiness? Wholeness Incorporated Coaching offers you strategies you can implement today to review your progress and achieve your goals. E-mail: [email protected]. LinkedIn: Cynthia Chirinda. Mobile: 263 717 013 206. Website:www.cynthiac.net.