The Passion for Mentorship and the Cost of Engagement: Lessons from Mutumwa Mawere and the C2C Initiative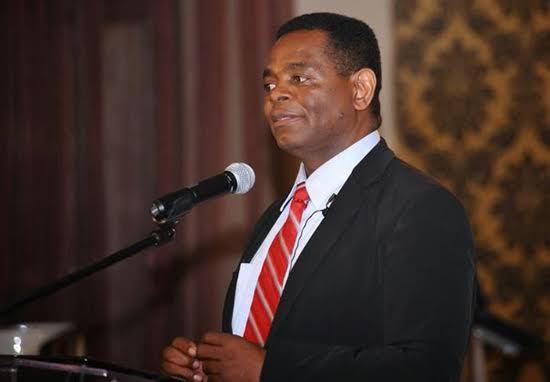 In life so many people seek for personal, business and spiritual development in pursuit of their dreams but sometimes, it's difficult to interact and engage with the people who they wish could be their mentors.
Those who are looked upon to be mentors can receive several requests by aspiring mentees but various circumstances including lack of time and commitment to other pursuits may make it difficult for them to accommodate and engage with everyone else who comes their way.
One such person who receives several requests for mentorship from youths and entrepreneurs on a daily basis is businessman Mutumwa Mawere.
In the conversation below, Mutumwa responds to a request for help in an entrepreneurship related matter and he expresses his mind on how best such engagements can handled for the mutual good of both those who seek mentorship and the mentors thereof.
[11/16, 9:26 PM] Mentorship Aspirant: Sure he said you talk to Mr Mawere maybe he can connect you with some other guys in line with construction. Sir I'm looking for projects big and small
[11/17, 6:50 AM] Mutumwa Mawere: Wholesale v Rental Approaches to Mentorship
Yesterday at 6:27am, you chose in your wisdom to send a direct message to me.
I am sure this was preceded by an identification of a problem and a belief that this direct approach would be in your personal interest.
I have no doubt that you are not alone in choosing to retail problems in an environment that has known role model deficiencies.
You may not be aware that a few years ago, I was approached in a similar fashion by the late Ginimbi and many others seeking to solve their own problems on their personal terms.
It is also self-evident that my visibility on social media that is intended to provoke a change of approaches from retail to wholesale or community-based initiatives is often misunderstood.
Just imagine 100 people in your situation approaching me on a daily basis seeking to communicate with me directly, how much of God's time would be left to me personally?
I have chosen to write this note not directed at your personally but to all others who see merit and benefit to themselves without sometimes putting themselves in my shoes.
If I fail to respond, some may think I am rude and arrogant, if I respond then the time it takes to retail responses is a real cost.
There are some in my predicament who have concluded that the best response is not to respond at all.
I have chosen perhaps naively to be part of building community power as a better bridge to opportunity and getting ahead in life.
This entails the people who need the perspectives of others they may look up to being organized into communities and then use their platforms to approach mentors or role models.
I am part of the C2C initiative, a member-based organization that seeks to build circles of people who want to be provoked into positivity in the lives to belong to an organized group.
Some think that such a group should be free and others think differently.
I have learned in life that anything you get without giving up anything, costs another person.
An annual membership of R500 without a mentorship component and R600 with a mentorship element is applicable.
This membership framework will allow for administrative measures to be put in support of the effort.
Some are looking for a leader to drive the process forgetting that the blueprint of life and its intended operation is based on individual liberty and when manifest, this leads to an inescapable conclusion that no person was born to outsource choices and actions.
You are the person you are waiting for.
No one is like you or me but we are all confronted with the reality that time as a currency of life can be better utilized when a shared understanding exists that the more one defers leadership to others, the more penalties are imposed on the few who may be mistakenly regarded as leaders.
I have always said that I have neither the interest nor ambition to lead anyone as I possess no wisdom or time to know what is yet to happen.
All I can share truthfully are real life experiences and not imagined ones.
To this end, I am prepared to mentor a class of 100 members who must find each other and share a common understanding that retailing experiences is less efficient that wholesaling them.
I hope you will understand this and make your choices accordingly.
I have been invited in many groups of sovereign individuals seeking my insights on life but such promoters of this kind of knowledge sharing and acquisition are more often blind to the cost to me.
The people who choose to be solo in directly seeking to have conversations with me are more than often oblivious of the tax they impose on my time and life.
I have tried to be accessible but the real cost is unbearable but absent selfishness, I guess most people would not exist.
If education is delivered in groups, it is incredible that those who have been exposed to it, are the very people who choose to surrender to a one-to-one approaches.
I trust once you read the above, you will pause and reflect on this using two lenses and not a single one.
You state that you were given my number by a certain Mr. Henney. I have no idea who this person is yet he would without my knowledge and consent pass on my contact details based on a belief that unconnected people who are not organized can be bridges to solutions.
Networks work but one has to choose and give up something of value to be in them.
My life unfortunately may attract diverse people but I have no mechanism to cause such connections to bridge another to a better space or station in life.
However, I believe that choosing to work in circles of other human beings can boost one's chances in life.
It is important that you are the author and investor in your own aspirations and no one can airlift you on social media to be where you are destined to be.
By choosing to make an investment into being a member of any human grouping, your chances multiply than seeking to know and use me as an expensive bridge to a better life.
The above message if properly construed will help you in making choices that are in your interests without burdening me with any more conversations outside order and structure in which you may after paying your dues be an integral part of.
I trust that you will find this in order.