Bible Based Entrepreneurship and Leadership Training Programs Are Key Drivers in the Fight against Poverty and In Promoting Development in Poor Christian Societies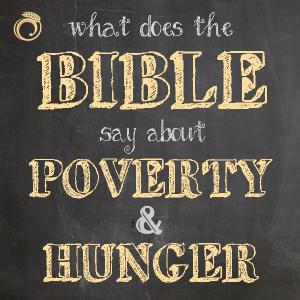 Brian Kazungu, 10/02/2021
In her 2015 blog post titled 'What Does the Bible Say about Poverty and Hunger', American historian, Karah Hawkinson says "Like most comfortable middle-class Americans, I squirm when faced with the reality of a poor and starving world. I'll admit that I sometimes play dumb and ignore my responsibilities to my fellow man".
She goes on to add that "We have made ignoring what the Bible teaches about poverty into an art form. We pick and choose, brushing aside the directives and attacking the poor with verses that condemn laziness and drunkenness.
If we can pass the blame for poverty, our guilt is appeased and we can go back to enjoying our favorite TV show".
From Karah's writing, it becomes clear that there are still some people across the world who are concerned about poverty and they are always trying to find ways on how best to help in solving the problem.
She goes on to quote the Bible on the need to be cognizant of the situation that befalls the underprivileged.
Therefore, as a way of complementing Karah's efforts in creating a consciousness on poverty and its ugly impact, it is also important to highlight that it is possible to encourage and promote entrepreneurship and good leadership based on the Bible towards economic empowerment.
This is because it is disturbing to note that, globally, most Christians, both leaders and their congregants are not spared by poverty and yet the Bible is a source of tried and tested invaluable wisdom on life transforming entrepreneurship, management and leadership principles.
An article by the research institute Gallup titled Religiosity Highest In World's Poorest Nations https://bit.ly/3bztSgq shows that there is a correlation between being very religious and being very poor.
Such a correlation can be attributed to the lack of relevant entrepreneurship and leadership training among the religious folk even though deep within their religion is found treasures of economically empowering information as is the case with Christianity.
For example, the Bible covers a broad range of principles and examples which demonstrates how to make the best of decisions on entrepreneurship, management and leadership towards personal, corporate and community development but such information rarely gets to its target audience in a proper manner.
A research paper, Herv. teol. stud. vol.70 n.1 Pretoria Jan. 2014 titled The Effect of Religion on Poverty by Jaco Beyers from University of Pretoria's Department of Science of Religion and Missiology helps to show how religion can be incorporated in the fight against poverty.
Professor Beyers states that: "Religion can influence the response to poverty by having an ethical impact when principles benefiting all in society are applied within economic systems. Religion can also influence the response to poverty by fostering an attitude of willingness to practise generosity.
Religion can educate communities in order for human dignity of all in society to be restored. Thirdly, religion can be part of the system actively encouraging and participating in alleviating poverty."
Based on this reasoning, it is therefore expedient for thought leaders in the Christian religious circles to look at how the Bible expressly or implicitly helps in designing effective entrepreneurial, administrative and leadership mechanisms for the efficient running of institutions across the board.
Once that is done, they must then extract Bible-centric entrepreneurial, administrative and leadership literature and convert into a curriculum for church leaders and congregants so that they can impart and apply this knowledge to society at large towards development of economies
The main objective of such a curriculum will be to positively transform people's lives all over the world through effective scripture inspired PRACTICAL entrepreneurship and leadership solutions that promote personal, corporate and community development.
Such a training program will then act as a catalyst to empower Christians to be active participants in economic development, job creation and poverty eradication through mind-set transformation, commercial participation and strategic partnerships rather than to be mere onlookers and powerless recipients of charitable donations especially from non-believers.
It will enable the Christian community to ethically, effectively and efficiently meet its social and economic needs in a manner that will inspire the aspirations and enhance the wellbeing of people across the world.
According to the United Nations, Ending Poverty in all its forms is the first of the 17 Sustainable Development Goals (SDGs) of the 2030 Agenda for Sustainable Development.
In the same context, the World Bank https://bit.ly/351qMyY" estimates that by 2030 up to two-thirds of the global extreme poor may be living in fragile and conflict-affected economies, making it evident that without intensified action, the global poverty goals will not be met.
The narratives above are a clear testimony of the fact that poverty is a serious global challenge that needs to be collectively addressed especially through entrepreneurship initiated and managed by those with an ethical and caring generational mind-set.
Employment creation and poverty eradication now also calls for active participation by religious movements to economically empower their followers especially in line with their own core belief system in order to collectively tackle global challenges.
As such, Christianity, being one of the world's biggest religion with at least two (2) billion people can be a considerable driver of poverty eradication when those who subscribe to it receive Bible aligned leadership and economic empowerment training.
This is because church leaders and their congregants can play a significant role in promoting socio-economic development when they themselves are active participants in entrepreneurship promotion and leadership training activities in their communities.
1Thessalonians 4vs.11-12 And that ye study to be quiet, and to do your own business, and to work with your own hands, as we commanded you: 12 That ye may walk honestly toward them that are without, and that ye may have lack of nothing.
For example, there is readily available literature on the same subject, i.e. The Practical Executive https://amzn.to/2VvcrYv and The Practical Entrepreneur https://amzn.to/3bvEwVe from which institutions of higher learning can tap from as a starting point in such a pursuit.
The above mentioned books cover the traditional aspects of leadership and entrepreneurship with case studies and references from the Bible in a way that makes sure that the world's biggest religion can also participate in spurring economic development and in helping to eradicate poverty.
Listed below are a number of advantages associated with the development of such a curriculum.
Benefits Of This Training Program To Students
Church leader will gain information that helps them in giving scripture supported advice (counsel) to their congregants who are in business or those holding leadership positions.
Increased knowledge on the practical application of Bible based entrepreneurship and leadership insights by existing and prospective Christian entrepreneurs.
Increased confidence and enhanced ideas on how to spread the gospel in the marketplace and to people of influence
Inspiration and motivation on the church folk towards starting and managing their own Bible based life transforming business initiatives and nonprofit operations.
Some of the graduates from such courses can become a conference speakers on entrepreneurship, leadership and community development events.
Life Coaches will gain knowledge on how to be effective personal development coaches especially to people in the Christian community.
Benefits of This Training Program to the Community
1) Employment creation through the initiation, formalization and professionalization of Christian informal traders and SMEs.
2) Promotion of peace and development through running enterprises and various institutions through scripture based or Bibles inspired principles.
3) Spread of the gospel through the marketplace since scriptures will be the basis for institutions and enterprises.
4) Prevalence of ethics and morality since bread winners who are shapers and dictators of the moral fabric will expressly or impliedly be influenced by Christian values.
5) Reduction in crime, corruption and immorality since there will be better and more effective ways of wealth creation that are inspired by the Bible.
6) Confirmation and re-affirmation of the church's dignity and integrity since it will be regarded as an authoritative source of developmental and entrepreneurial ideas.
7) Reduction in the dangers associated with illicit international trade since the church will add on to the already established trade monitoring and evaluation mechanisms through verification and authentication of members and their activities.
8) Increase in variety, competition and productivity through the increase of active participants in economic issues will reduce prices and improve the livelihoods of the general populace hence resulting in health and morale boosting.
9) Promotion of self-awareness, confidence boosting, respect and tolerance among the populace through inspiration, motivation, education and economic empowerment which is Bible based.
10) Easy support or financing of church activities and the effective as well as efficient spread of the gospel through financial contributions by inspired and economically empowered Christians.
Mupasiri's s167 Challenge Unpacked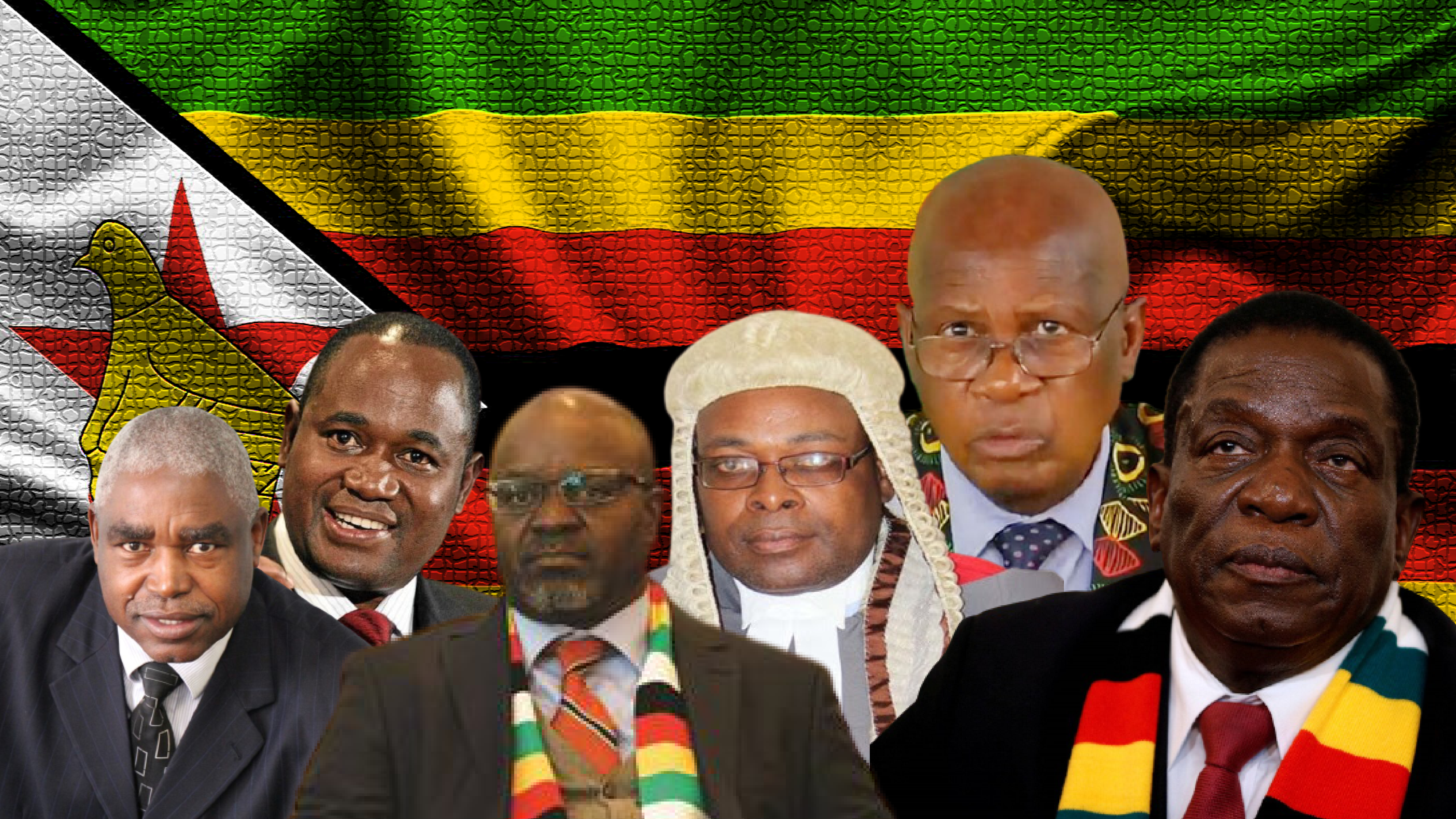 What are the s167(2)(d) and s167(3) challenges? The constitution under s167(2)(d) provides as follows:
167(2)(d) Subject to this Constitution, only the Constitutional Court may–
d. determine whether Parliament or the President has failed to fulfill a
constitutional obligation. In this case, Mupasiri is arguing that the President by failing to acknowledge his letter and refusing to condemn the enforcement under his tenure of a law that offends the doctrines of separation of powers and equality, has conducted himself in a manner that is ultra vires the constitution he took an oath to uphold, defend, obey and respect as the supreme law of the republic.
And s167 provides that the Constitutional Court makes the final decision whether the conduct of the President is constitutional. In this case, the Concourt is being asked to determine whether the President by failing to act against his Minister of Justice, Legal & Parliamentary Affairs, Hon. Ziyambi, who issued limiting reconstruction orders in relation to Hwange & Air Zimbabwe, failed to fulfill the constitutional duties per his oath that compel him to ensure that the rule of law is protected.
Mr. Mupasiri avers that the President compounded the problem is that President Mnangagwa who in his answering affidavit seems to be oblivious to his duties, appointed the former Minister of Justice, Legal and Parliamentary Affairs, Hon Chinamasa to be the Chairman of Air Zimbabwe at a time the company was under reconstruction.
This precedent has provoked a wider conversation on the legality and constitutionality of a law that divests and deprives of the rights of shareholders without the prior involvement and determination by a court of law, and if a creature born from a draconian law can continue to be governed concurrently under the Companies Act, a law of general application.
Mr. Mupasiri has also raised the poignant issue of whether the limitations imposed on a company by the application of the Reconstruction Act can permit shareholders or their representatives to exercise their rights and freedoms in relation to this creature of statute i.e. the Reconstruction Order has the effect of divesting shareholders and directors of the control and management of their company.
"There mere fact that President Mnangagwa contemptuously appointed Chinamasa to a non-existent board is evidence that he conducts himself as a superior human being who is not obligated to limit his jurisdiction in terms of the supreme law," said Mupasiri.
It is now common cause that Mr. Tichaona Mupasiri, Director of Public Policy of FOSMM, and a member a driver and founder of the FOSMM's powered Justice Under the Law Initiative, launched an application before the Constitutional Court seeking an order that President Mnangagwa failed to fulfill a constitutional duty by failing when attention was brought to his attention via a letter dated 9 November 2021 to act in relation to the allegations made by one of his closest advisors, Mr. Edwin Manikai, that he was the Godfather of the Reconstruction of State-Indebted Insolvent Companies Act.
Below is a thread of a conversation extracted from the FOSMM WhatsApp group, FOSMM Litigation, that was created by Mupasiri to raise awareness on the urgency and need to restore the rule of law in Zimbabwe using the courts to test whether the promise of an independent and impartial judiciary is alive and well after 42 years of independence.
[1/13, 1:05 AM] Shepherd Tembo: PDF if you can convert for me I can only read pdf thanks
[1/13, 7:41 AM] mdmawere1: Morning
[1/13, 7:41 AM] mdmawere1: Will do.
[1/13, 7:42 AM] mdmawere1: Thanks for your contribution to the debate.
[1/13, 7:46 AM] Shepherd Tembo: Still in Zim until the first quarter of the year, my contribution will /maybe limited due to that, but will always endeavor to do that, and more robustly when in SA
[1/13, 7:46 AM] Shepherd Tembo: Hope you are well
[1/13, 7:51 AM] mdmawere1: Great. Do you think we are making progress in developing a shared understanding on the application?
[1/13, 8:32 AM] Shepherd Tembo: Absolutely I think it's helping in many ways more than one :
It can never be underestimated or downplayed that there is now enlightenment in terms of what happened and how the law has been used /abused against zimbabwean people by Zimbabwean political elite to dispossess fellow hardworking people in Zimbabwe.
Zimbabweans have to be enlightened become fully conscious of their fundamental rights and recourse in case such rights are violated
It fosters and encourages active citizenry towards upholding and defending their rights and the constitution
Most critically especially for business people , they should realize that unless this is nipped on the bud the budding Entrepreneurship is suffocated and under siege from opportunistic politicians and their minions (surrogates)
It's tragic that some still are naive to think it's a Mawere issue
[1/13, 8:37 AM] mdmawere1: Do you think it is mischief that informs this attitude or it reflects a general human view that victims author their own injuries?
[1/13, 8:45 AM] Shepherd Tembo: A very good question:
For those abusing the law it's deliberately using the law as a weapon to disenfranchise the people and taking advantage of people's ignorance.
To the surrogates and minions being used it's benefiting from the system that they dare not challenge lest the system doesn't reward them . They always benefit from residual income that comes with carrying out such unfair and wrong assignments when on mission, creating lucrative contracts and jobs for the boys
There is also a class of young upcoming people who have not been exposed to any other competent highly developed system that looks at meritocracy and it's benefits to them zimbabwe presents an opportunity where you have to side with the Manikais celebrate them and you quickly rise and benefit from this abuse of the law
For many others the general populace the unsophisticated no one has bothered and or dared to take their take to deliberately Inform them about the law basic law , the constitution , the duties and expectations of the office bearers and the politicians will capitalise on that
So it's a mixture
[1/13, 8:48 AM] mdmawere1: Let me share the draft in PDF form so that you can help shape and define its character highlighting the issues of concern inherent in this matter.
Can the ConCourt Impeach President Mnangagwa?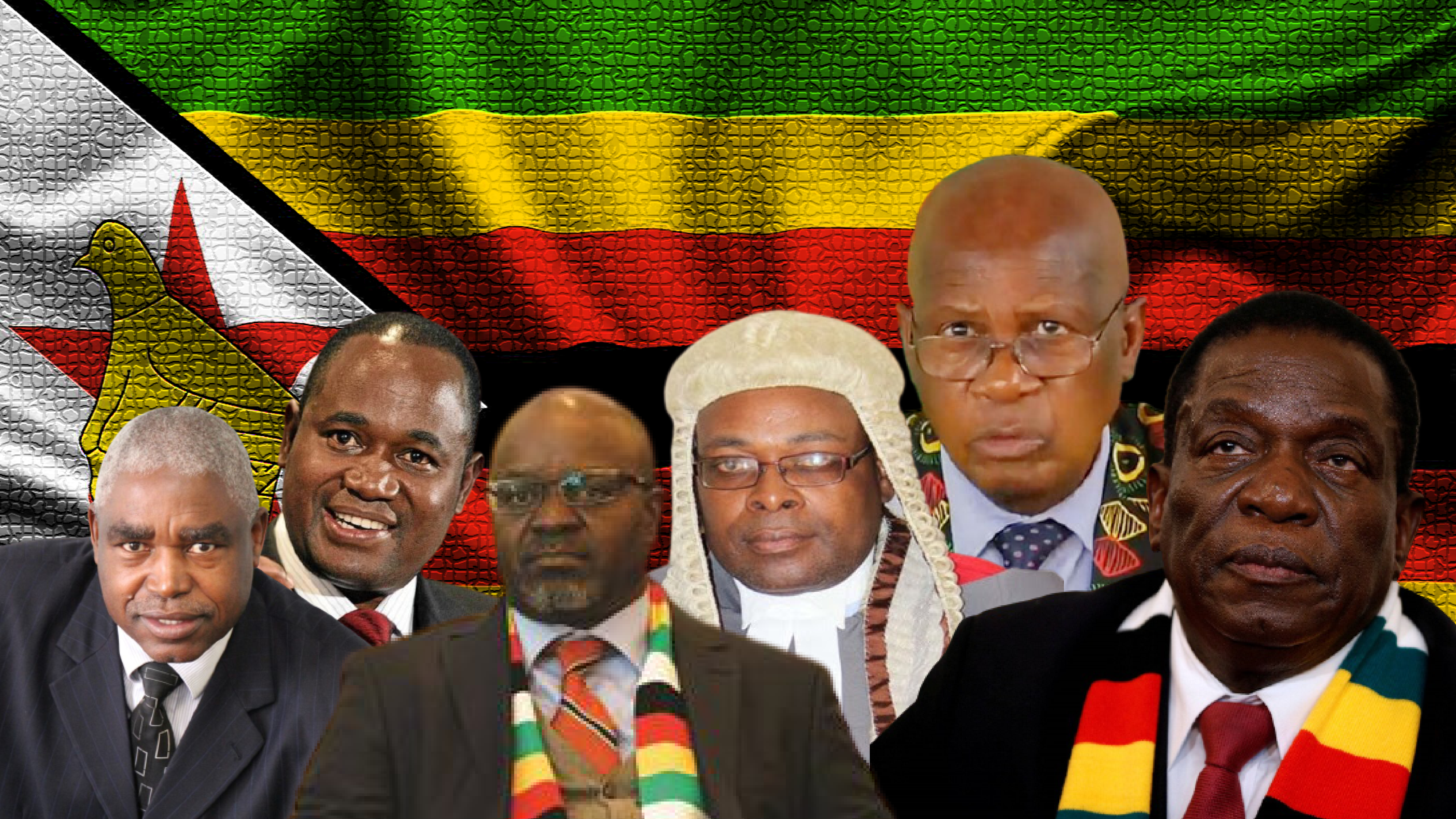 Mr. Mupasiri, Director of the Justice Under Rule of Law (JUROL), an initiative that is promoted by Friends of SMM (FOSMM), to raise awareness on the importance of holding public officials to account for the exercise of borrowed public power, this morning at 8:16 am provoked a conversation in the FOSMM Litigation WhatsApp group in which a thread of chats followed on the legal, ethical and constitutional implications arising from his application that is pending before the Constitutional Court.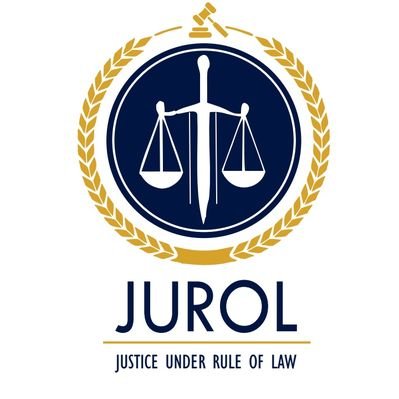 "I have been overwhelmed by the mixed responses from the public about the true nature of my application and what it is intended to achieve. It is obvious that since independence no citizen has dared to hold the first citizen to account for his conduct in relation to the duties clearly spelled out in the constitution.
Although it is generally accepted that no one is above the law, ignorance on whether the President is subject to the law or he is above it is pervasive.
What prompted me to seek the court's intervention was the arguments that ensued following a heated conversation in the FOSMM WhatsApp group on the serious and material admissions made by the prominent lawyer, Mr. Manikai of DMH Attorneys, on 27 March 2021 to Mr. Fred Mutanda, in relation to his query regarding the legal and factual basis in which the firm, DMH, could possibly be involved in Mr. Mawere's personal house located in Mount Pleasant.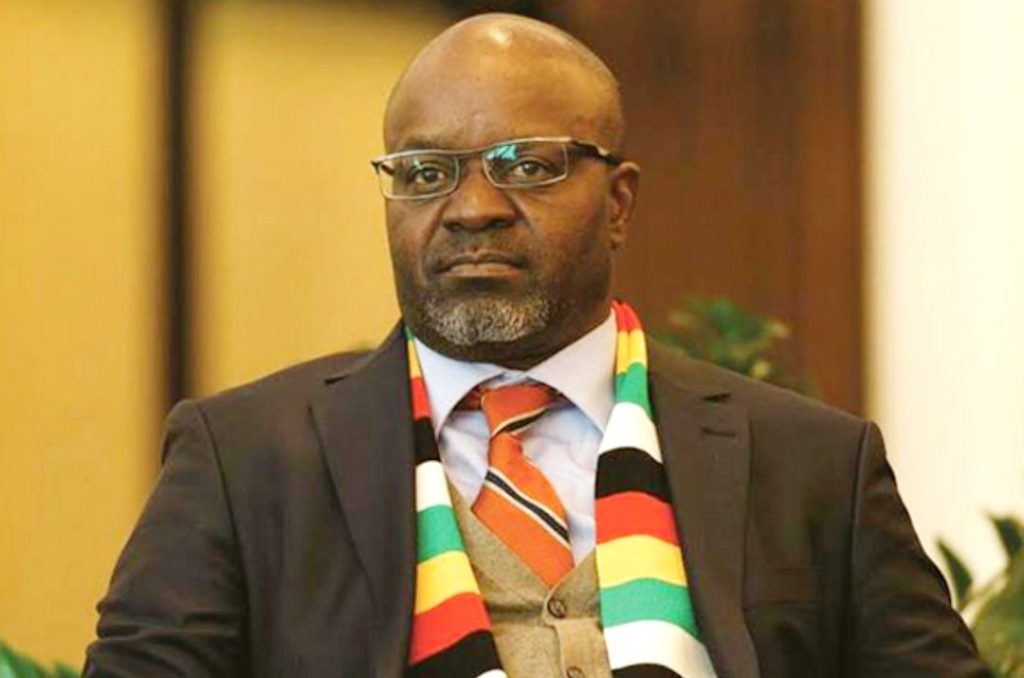 It is true and fact that SMM (under Gwaradzimba's control who was appointed by Chinamasa) has no legal relationship with the house yet the reality is that notwithstanding Gwaradzimba's denial, SMM has had an exclusive relationship with the house since his appointment on 6 September 2004.
The Reconstruction Act prohibits a company under reconstruction from entering into any leases or management of properties during the reconstruction period and as such, it is not clear to me under what circumstances, SMM could collect rent and manage a private person's property without his consent for 17 years.
When I discovered that the dispute in the WhatsApp groups could not be resolved by the participants, this led me to take the step forward to invoke s167(2)(d) of the Constitution that provides a window for any citizen to the CC for the Court to determine whether the President has failed to discharge his constitutional obligations by his own commission or omission during his tenure of office.
One of the President's duties as set out in s90 of the Constitution is to ensure that the rule of law is protected.
It occurred to me that since his assumption of office, President Mnangagwa has failed, refused, and neglected to distance himself from the cabal that surrounded him who masterminded the demise of SMM under our watch.
It is significant that Manikai in his own words admitted that there was a political fallout between Mawere and President Mnangagwa that led Manikai to take sides with Mnangagwa in the fight against Mawere which has led to massive job losses and destruction of incomes.
I had no idea that President Mnangagwa would not see through my application that was not targeted at him but the people who use his name to undermine the rule of law.
This litigation was avoidable if both Manikai and President Mnangagwa had chosen to respond to my letters asking them to confirm the allegations that Manikai openly made that if you cross President Mnangagwa, then you may suffer the SMM fate.
Like many, I had assumed that SMM was indebted to the state as alleged by Chinamasa in his fraudulent affidavit in support of a confirmation of his Ministerial order that divested SMM's UK-registered parent of the control and management of SMM Holdings (Private) Limited (SMM) without any judicial and parliamentary oversight.
Manikai and his firm, DMH, are private citizens yet in this case they almost got away with this scandal."
It was interesting to follow the chat in the Litigation WhatsApp group this morning. I was so inspired, to learn that actually, the Mupasiri challenge is not a challenge on the validity of the Reconstruction Act, a law that was specifically created to deal with SMM and related companies.
It is not surprising that the involvement of the Attorney General is eloquent in its missing suggesting that the constitutional duty of the office of the AG was outsourced to this private law firm.
Having followed closely the Musengezi challenge of President Mnangagwa's ascendancy to the pole position as President of ZANU-PF, I was astonished to learn that the President's legal representative is DMH and not the AG.
The conversation below will help in improving literacy on the high stakes involved in this interesting constitutional challenge.
[05/01, 08:10] Prof. Mupasiri Zimbabwe: Good morning.
[05/01, 08:14] Mutumwa Dziva Mawere: Morning
[05/01, 08:16] Prof. Mupasiri Zimbabwe: It is interesting to note that the application has become complex for a standard lawyer.
[05/01, 08:17] Prof. Mupasiri Zimbabwe: That makes everyone to be under internship
[05/01, 08:18] Mutumwa Dziva Mawere: He is raising a valid point. What are the duties that were infringed and how?
[05/01, 08:23] Prof. Mupasiri Zimbabwe: When the recon act divests control of directors and vests it in the hands of an administrator, it becomes a failure by the president it he appoints a board or director on a company under reconstruction, hence his conduct that very moment became inconsistent with his supposed duty to uphold the constitition.
[05/01, 08:24] Mutumwa Dziva Mawere: So you are attacking the Act?
[05/01, 08:32] Prof. Mupasiri Zimbabwe: It I not the act but the conduct which is under attack
[05/01, 08:32] Prof. Mupasiri Zimbabwe: It is his conduct in appointing which is in question…
[05/01, 08:32] Mutumwa Dziva Mawere: Can conduct be inconsistent with the supreme law.
[05/01, 08:34] Prof. Mupasiri Zimbabwe: Yes it's given in S2(1) of the constitution.
When an office bearer does that which he knows is wrong, such conduct becomes inconsistent with the supreme law
[05/01, 08:35] Mutumwa Dziva Mawere: What does your conduct mean?
The noun conduct refers to behavior, like how students are rewarded for good conduct. … Your conduct (accent on the first syllable), or your own behavior, is the way you conduct (accent on the second syllable), or lead, yourself.
[05/01, 08:36] Mutumwa Dziva Mawere: What is the other meaning of conduct?
Some common synonyms of conduct are control, direct, and manage. While all these words mean "to use one's powers to lead, guide, or dominate," conduct implies taking responsibility for the acts and achievements of a group.
[05/01, 08:38] Prof. Mupasiri Zimbabwe: The manner in which a person behaves. It could mean the manner in which an organisation is run or directed
[05/01, 08:45] Mutumwa Dziva Mawere: What should be the test in relation to the President?
[05/01, 08:50] Prof. Mupasiri Zimbabwe: He conducted himself in a manner that offends both the constitution and the recon act which was under effect at Air Zim.
[05/01, 08:50] Mutumwa Dziva Mawere: In what way?
[05/01, 08:59] Prof. Mupasiri Zimbabwe: Making the recon act and the companies act to used concurrently.
[05/01, 09:00] Prof. Mupasiri Zimbabwe: They should not work together. The rise of another must result in the fall of the other
[05/01, 09:02] Mutumwa Dziva Mawere: We are still referring to the Acts?
[05/01, 09:04] Prof. Mupasiri Zimbabwe: Acts come after the Constitution as they are deemed to be consistent with it. It is the conduct which in question and not the act(s)
[05/01, 09:05] Mutumwa Dziva Mawere: If you were President, what would have been your conduct?
[05/01, 09:15] Prof. Mupasiri Zimbabwe: I would have dissociated myself with individuals and acts which places my oath of office into question.
I would have effected the recommendations of the GG report, set up a commission to look into the bypassing of AG's office by Manikai, made efforts to recover the 2million USD in public funds that was lost in a UK litigation, would have made efforts towards the reimbursement of TAP Building Products money which was criminally obtained by Manikai and Gwaradzimba in a bid to sanitize the name of Zimbabwe and would have also made ZACC investigate the issue of private property which was fraudulently leased without the involvement of the owner.
Would have also caused the parliament to repeal the recon act.
Critical Analysis of Coca Cola Beverages South Africa's BEE Inspired Transfer of Additional 10% Shares to Its Employees – C2C Corporate Literacy Initiative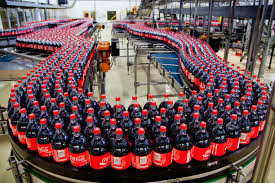 Brian Kazungu, 08/02/2021
Following an announcement by Coca-Cola Beverages South Africa (CCBSA) that it had transferred an additional 10% shares to its employees, members of the Connections2Communities (C2C) community using the theme What Is A Company, discussed the meaning and implications of such a move.
Critical points in the Press Release by Coca Cola were that:
The 5% stake already held by employees will increase to 15% following the newly announced additional 10%.
When including other partners with a BEE tag, Coca Cola Beverages South Africa will now be 20% black owned.
It was also announced that Trade Unions will have the power to appoint two trustees to serve in the Board of Directors on behalf of the employees.
According to CCBSA Managing Director, Velaphi Ratshefola, this was more than merely a scheme with financial benefits to workers but rather a real empowerment as employees will have Board Member representation.
Below is a corporate literacy discussion between members of C2C in their search for a shared understanding on matters of interest as well as in their pursuit for corporate excellence.
[2/7, 15:01] Mr Mawere: CORPORATE LITERACY 101 – Case Study 100. Corporate Identity under the spotlight.
It was announced that Coca Cola Beverages SA (CCBSA) would transfer an additional 10% of its shares to its employees.
What is nationality and identity of CCBSA?
[2/7, 15:13] +263 77 299 6425: Nationality of a corporate depends on its registration. If CCBSA is incorporated in SA then it will be regarded South African. However the parantage (DNA) of the company may reflect a strong line of foreign blood. Hence the reason for a purported black empowerment drive.
[2/7, 15:38] +263 77 603 2475: If employees are shareholders I would benefit by understanding how trade unions appoint directors. Whose interest will those directors serve? If any employee wishes to realize part of their shares as an individual, is that possible and if so when and how? These are question around what a company is.
[2/7, 15:48] Mr Mawere: Do you agree that a company is a creature of law? It is the company and not its relatives that exists as a separate and distinct entity. If the above is accepted, the CCBSA is a South African corporate citizen. Once incorporated, its umbilical cord is cut.
[2/7, 15:51] Mr Mawere: The announcement is clear. A trust whose beneficiaries are the employees will hold the shares. The trustees will be appointed by the founders to act on behalf of the employees who stand to benefit.
[2/7, 15:55] Mr Mawere: You ask, whose interests will the directors serve? As you may be aware, directors owe a duty of care to the company they serve. They owe no fiduciary duty to shareholders.
The trust will be entitled to two directors but once the directors are appointed, they cease to represent the trust but the company they serve.
Remember that the directors are part of the company and they possess the power and authority to act on behalf of a company.
[2/7, 15:58] Mr Mawere: You ask if any employee wishes to realize part of the shares as an individual and in so doing expose the need for this group. The correct construction is that employees are not shareholders in the new structure.
It is the trust that has a direct nexus to the employees. In turn, the trust is the registered holder of shares in the company. In short, none of the employees would be registered as direct shareholders of CCBSA.
[2/7, 16:47] +263 77 603 2475:
1. Shareholding. Very correct insights from a legal standpoint and yes, the beneficiaries are the trust which will hold shares in the company.
The benefit to employees is indirect, and short of a dividend, an employee might get nothing out of this arrangement. This is an empowerment scheme in which 15% has been issued to a trust not to employees.
Employee interests are now in the hands of the trust. An employee might never realize the benefit possible through leveraging shares as he deems fit in order to buy his family a home or feed himself during pension when he ceases to be employed?
The point is we need to be aware of these potential drawbacks as relates employee freedom of ownership of shares.
2. Directors
He who pays the piper calls the tune. The trade unions appoints these guys and therefore can disappoint them. The director therefore know who the master is.
The article itself acknowledges that the employees would now chart the future of the company. Is that not implication that the newly appointed directors will bring in employee input onto the board?
I agree with the basic legal interpretation but have expounded further implications as I see them.
[2/7, 17:04] +263 77 299 6425: Yes I do agree but the cutting of the umbilical cord is somehow dependent on structure. In our case we have CCBSA which has a parent CCBAfrica which runs the affairs of the company in East and Southern Africa. In such a conglomerate set up, the operations of CCBSA may not be entirely independent of its holding parent.
The reason for the increase in the stakes for employees is something to digest also. It was meant to meet the provisions of the BEE Act as the government holds back the license for merger. It's not a voluntary offer per se. There's a forked tongue in the deal.