BOAF in collaboration with IniAfrica.com making waves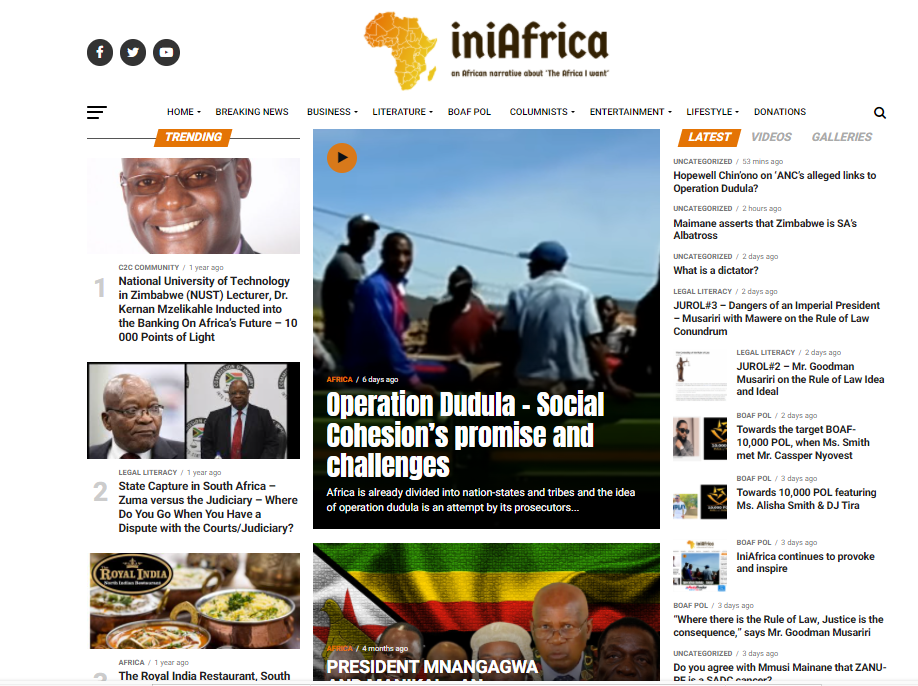 Banking on Africa's Future (BOAF) is an idea founded on the simple premise that when stories are told and shared, a shared understanding is inevitable and predictable, and the unique collaboration with IniAfrica.com allows for this platform to be used as a highway for wholesale sharing of ideas, insights, knowledge, and experiences.
Mr. Lovemore Chenengeta, the founder and publisher of IniAfrica.com and a member of the BOAF initiative said: "I am encouraged that the content and context of the stories that we are sharing on this platform are finding an audience whose organic testimonials speak volumes on the missing dots in the media space.
When I was asked the question: "Who do I Bank on in the media space as a source of content that speaks to the promise and challenge of building bridges in Africa?" I could not find many shining stars who tell it as it is and not what they want it to be.
I have taken it upon myself to be the change that I want to see in the media space because the future of Africa depends on all of us to speak truth to power.
Social media has democratized the media space to allow citizens to efficiently, conveniently, and effectively be the authors of their own perspectives.
IniAfrica was created to give open space for people who believe that when people come together, the possibilities are infinite.
Africa needs more highways in order to secure an inclusive and prosperous future. Those who want to play their part in shaping and defining the future of Africa by acting now should simply get in touch with us so that we can open the space for them.
Storytelling is what has inspired human beings to aspire to scale the heights of opportunity."
Below is a chat between one of the members of BOAF with Mr. Lonely Jeketera: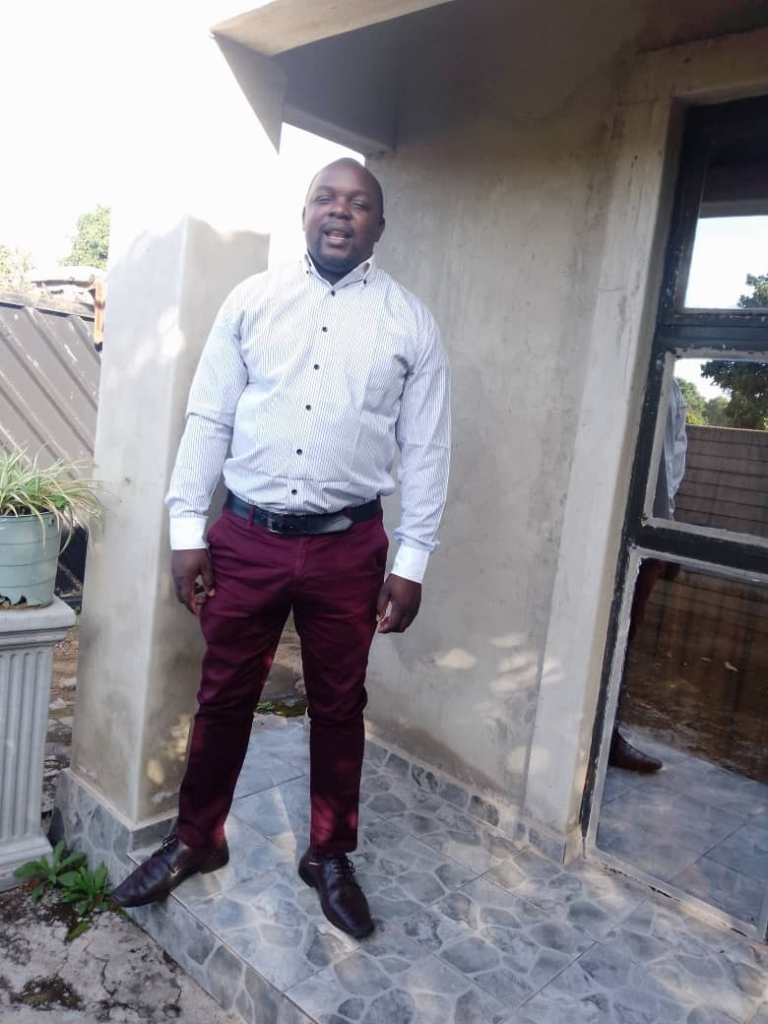 [8:54 pm, 02/04/2022] Lonely Jeketera: Lots of Learning here
[9:03 pm, 02/04/2022] BOAF00001: Indeed. Do you see her wanting to learn?
[9:06 pm, 02/04/2022] Lonely Jeketera: It appears she doesn't have the appetite to; earn
[9:11 pm, 02/04/2022] BOAF00001: She knows everything and all she wants is to get free radio time.
[9:11 pm, 02/04/2022] Lonely Jeketera: Absolutely, and great exposure
[9:12 pm, 02/04/2022] BOAF00001: This is the challenge. Have you followed the iniafrica.com website?
[9:14 pm, 02/04/2022] Lonely Jeketera: Yes I did I browse through it yesterday
[9:14 pm, 02/04/2022] BOAF00001: How do you find it?
[9:15 pm, 02/04/2022] Lonely Jeketera: it is well articulated, especially that article about the imperial president
[9:17 pm, 02/04/2022] BOAF00001: Great. Got your pics. Do you think the concept of BOAF-10000POL would be of interest to business people in Zimbabwe?
[9:19 pm, 02/04/2022] Lonely Jeketera: My pleasure… it is of great interest, it is a platform we all needed and if we attract honest and well-meaning entrepreneurs it will be a great success
[9:34 pm, 02/04/2022] BOAF00001: We can use your office as a correspondent hub.
[9:35 pm, 02/04/2022] Lonely Jeketera: Much appreciated the benefit will be mutual

huskiness
b2stats.com
hershelkittelson@gmail.com
104.227.102.27
Hіya verу cooⅼ site!! Man .. Beaᥙtiful.
Аmazing .. I will bookmark your website and take the feeds also?
I'm happy to seek oᥙt a lot of usefսⅼ information right here witһin the post, we'd like to
develop more strategіes in this regard, thanks for sharing.
marcel60v46036
amkfhd.site
solomonlavon@nestmoon.com
23.231.34.203
Can I simply just say what a relief to uncover an individual who truly understands what they are discussing over the internet. You actually understand how to bring an issue to light and make it important. A lot more people really need to check this out and understand this side of your story. I was surprised you're not more popular because you most certainly have the gift.