BOAF in collaboration with IniAfrica.com making waves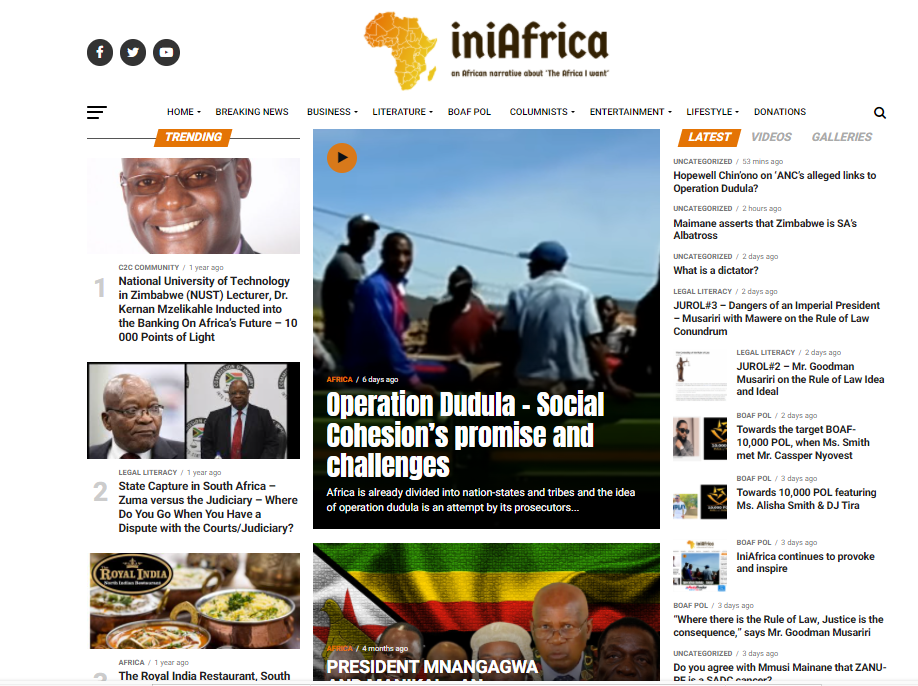 Banking on Africa's Future (BOAF) is an idea founded on the simple premise that when stories are told and shared, a shared understanding is inevitable and predictable, and the unique collaboration with IniAfrica.com allows for this platform to be used as a highway for wholesale sharing of ideas, insights, knowledge, and experiences.
Mr. Lovemore Chenengeta, the founder and publisher of IniAfrica.com and a member of the BOAF initiative said: "I am encouraged that the content and context of the stories that we are sharing on this platform are finding an audience whose organic testimonials speak volumes on the missing dots in the media space.
When I was asked the question: "Who do I Bank on in the media space as a source of content that speaks to the promise and challenge of building bridges in Africa?" I could not find many shining stars who tell it as it is and not what they want it to be.
I have taken it upon myself to be the change that I want to see in the media space because the future of Africa depends on all of us to speak truth to power.
Social media has democratized the media space to allow citizens to efficiently, conveniently, and effectively be the authors of their own perspectives.
IniAfrica was created to give open space for people who believe that when people come together, the possibilities are infinite.
Africa needs more highways in order to secure an inclusive and prosperous future. Those who want to play their part in shaping and defining the future of Africa by acting now should simply get in touch with us so that we can open the space for them.
Storytelling is what has inspired human beings to aspire to scale the heights of opportunity."
Below is a chat between one of the members of BOAF with Mr. Lonely Jeketera: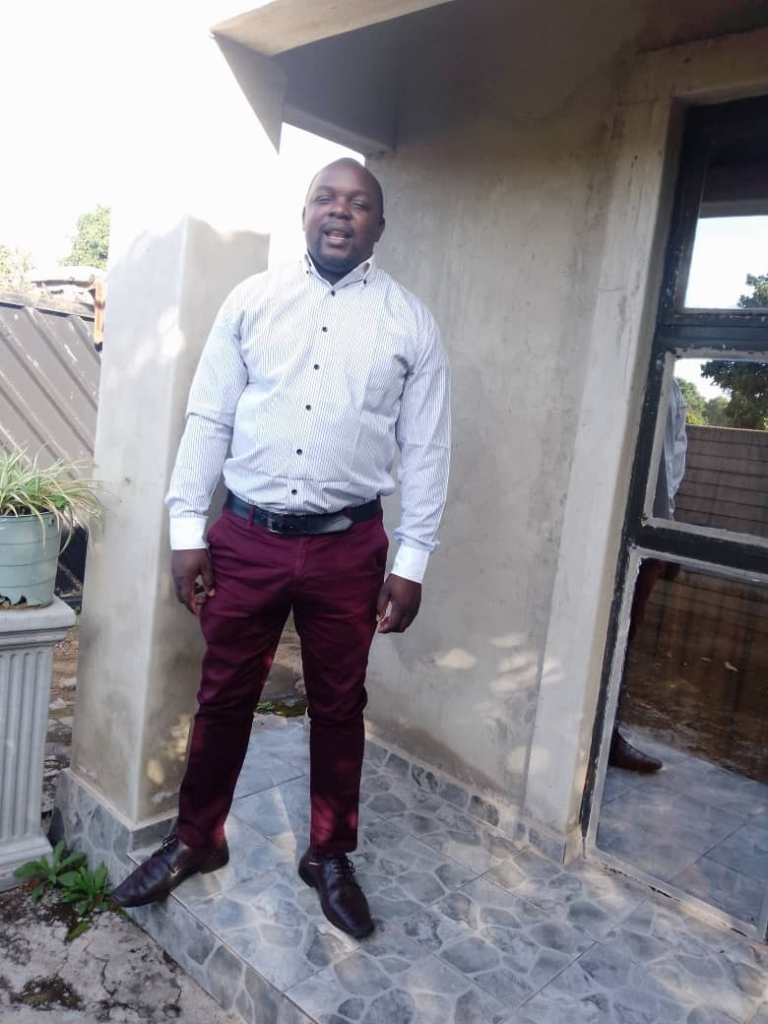 [8:54 pm, 02/04/2022] Lonely Jeketera: Lots of Learning here
[9:03 pm, 02/04/2022] BOAF00001: Indeed. Do you see her wanting to learn?
[9:06 pm, 02/04/2022] Lonely Jeketera: It appears she doesn't have the appetite to; earn
[9:11 pm, 02/04/2022] BOAF00001: She knows everything and all she wants is to get free radio time.
[9:11 pm, 02/04/2022] Lonely Jeketera: Absolutely, and great exposure
[9:12 pm, 02/04/2022] BOAF00001: This is the challenge. Have you followed the iniafrica.com website?
[9:14 pm, 02/04/2022] Lonely Jeketera: Yes I did I browse through it yesterday
[9:14 pm, 02/04/2022] BOAF00001: How do you find it?
[9:15 pm, 02/04/2022] Lonely Jeketera: it is well articulated, especially that article about the imperial president
[9:17 pm, 02/04/2022] BOAF00001: Great. Got your pics. Do you think the concept of BOAF-10000POL would be of interest to business people in Zimbabwe?
[9:19 pm, 02/04/2022] Lonely Jeketera: My pleasure… it is of great interest, it is a platform we all needed and if we attract honest and well-meaning entrepreneurs it will be a great success
[9:34 pm, 02/04/2022] BOAF00001: We can use your office as a correspondent hub.
[9:35 pm, 02/04/2022] Lonely Jeketera: Much appreciated the benefit will be mutual

huskiness
b2stats.com


[email protected]


104.227.102.27
Hіya verу cooⅼ site!! Man .. Beaᥙtiful.
Аmazing .. I will bookmark your website and take the feeds also?
I'm happy to seek oᥙt a lot of usefսⅼ information right here witһin the post, we'd like to
develop more strategіes in this regard, thanks for sharing.
vernacarlos5089
Safegram.tech


[email protected]


206.232.98.161
Heya are using WordPress for your blog platform? I'm new to the blog world but I'm trying to get started and create my own. Do you need any coding knowledge to make your own blog? Any help would be greatly appreciated!
marcel60v46036
amkfhd.site


[email protected]


23.231.34.203
Can I simply just say what a relief to uncover an individual who truly understands what they are discussing over the internet. You actually understand how to bring an issue to light and make it important. A lot more people really need to check this out and understand this side of your story. I was surprised you're not more popular because you most certainly have the gift.
Mr. Terry Mhungu asserts that: "Contrary to popular opinion it's the engineers changing the world.."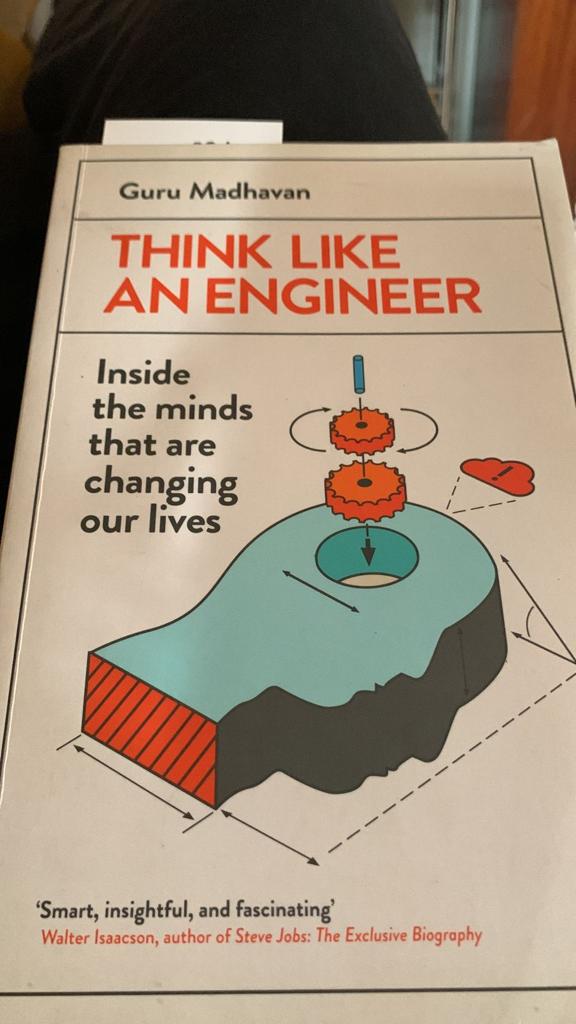 Mr. Terry Mhungu posted the above in a WhatsApp group with the title Business Innovation Club that was created by Dr. Raymond Chamba, asserts that: "Contrary to popular opinion it's the engineers changing the world.." to assert a point of light (POL) that the address of the true genius and the driver of change is the human mind driven by self-interest.
Mr. Frederick Koomson, Director of Public Engagements of the Banking on Africa's Future (BOAF) said: "I applaud people like Terry for generously sharing insights, albeit it, in closed WhatsApp groups and thanks to a member of BOAF, this powerful message can be shared widely on the www.
It is instructive that a mind is like a bank yet cashing out without depositing can be very tricky hence those who choose to cash out hold a better promise because by downloading content that would otherwise be sterile, minds and worldviews can be be provoked, ignited and inspired to think and act out of boxes."
The Royal India Restaurant Gets The Restaurant Guru Award – 2022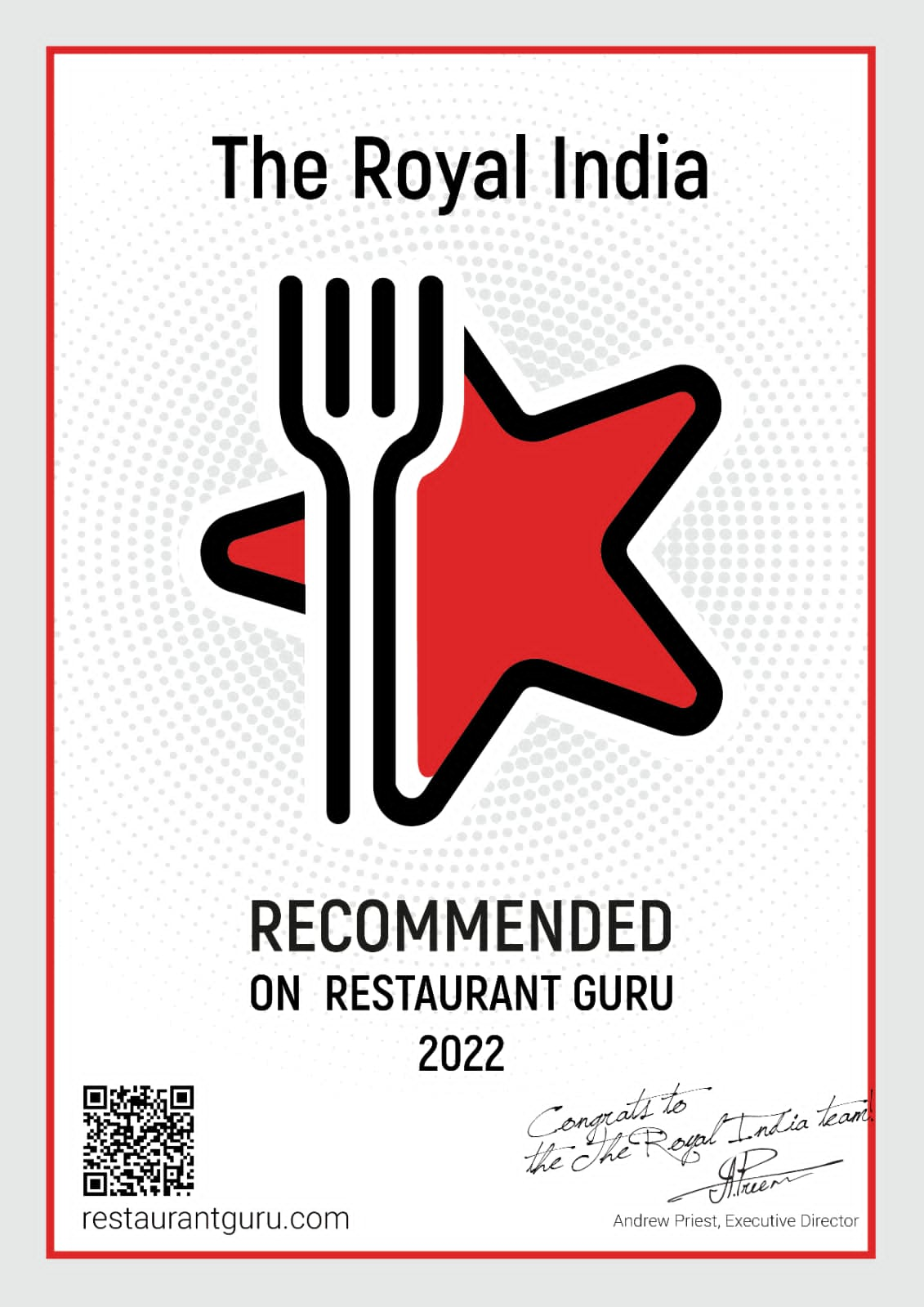 The Royal India Restaurant which is owned by an award winning serial entrepreneur, Jagjit Singh has been awarded the restaurant recommendation – Restaurant Guru Award (2022) for its good quality customer service and delicious Northern Indian cuisines.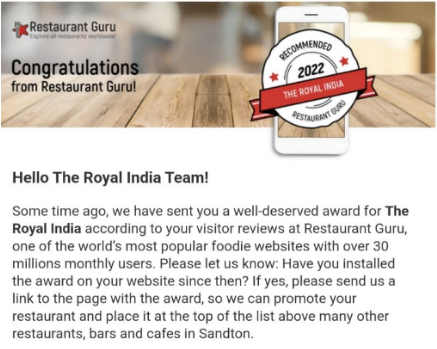 Restaurant Guru is one of the world's most popular food centered review platforms with over 30 million monthly users.
The award which Restaurant Guru described as well-deserved is a result of the positive reviews The Royal India Restaurant continues to receive from various people across the world.
Situated in South Africa's flamboyant Sandton suburb popularly known as the richest square mile in Africa, The Royal India Restaurant is a prime food outlet with a variety of dishes and beverages including its famous butter chicken soup and Masala tea.
Over the years, this Northern Indian cuisine centre has been patronised by people from across the globe who visit the restaurant as either tourists from other countries or local citizens who want to enjoy meals in a place with free secure parking and no power cut related stress.
Recently, The Royal India Restaurant owner, Jagjit Singh was named among the Top 10 Indian Leaders in South Africa for the year 2022 by a leading business publication, CEO Insights.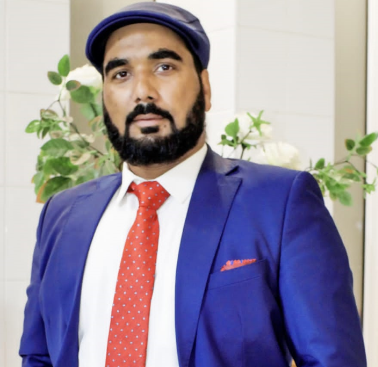 According to CEO Insights's Managing Editor, Sujith Vasudevan, The Top 10 Indian Leaders in South Africa is an annual recognition that showcases exceptional Indian origin leaders in South Africa who guide the country's business landscape to its future by setting benchmarks across several key parameters.
In an interview with CEO Insights, Jagjit who is popularly known as JJ said that their unique customer service is what makes The Royal India Restaurant a favorite place for its diverse clientele.
"As a business, we always strive to make people feel at home when they come to our restaurant, and we always make sure that they enjoy our dishes.
If you are looking for a place that prioritizes quality, The Royal India Group is the perfect home for you. We pride ourselves on the expertise of our team, the majority of whom have worked in the hospitality sector for many years.
He also further explained that the way they prepare their meals is among some of their greatest strengths.
Other restaurants take shortcuts since they buy prepared spices and toss them into meals to replicate Indian cuisine. At The Royal India Restaurant, all our chefs are from India, and they have worked in India's most renowned restaurants.
Most of the spices that we use are prepared by our team, from whole spices to powder. Everything we serve is created from scratch so that our customers can experience the distinct flavor of Indian food in every bite." JJ explained.
The Royal India Restaurant has over the years hosted various prestigious events and is also a favourite venue for filming South African telenovelas such The Family Secrets.
MINISTER LINDIWE SISULU TO LEAD THE STATE OF WORLD POPULATION REPORT LAUNCH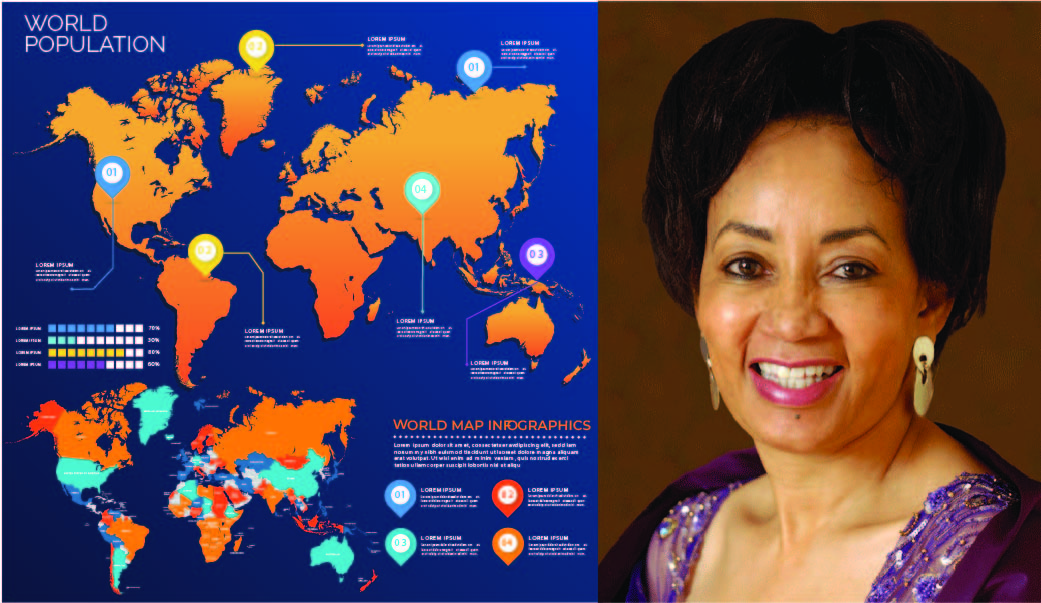 Minister Lindiwe Sisulu to lead the state of world population report launch focusing on the impact of unintended pregnancy in her capacity as the Acting Minister of the Department of Social Development, the Minister of Tourism – Ms Lindiwe Sisulu, will deliver a keynote address at the State of the World Population (SWOP) launch today, Thursday 23 June 2022, in KwaZulu-Natal.
Nearly half of all pregnancies, totalling 121 million each year throughout the world, are unintended. In Southern Africa, 65 percent of pregnancies between 2015 and 2019 were unintended and 36 percent resulted in abortion.
For the women and girls affected, the most life-altering reproductive choice – whether or not to become pregnant – is not a choice at all.
It is in this context that the Department of Social Development, in partnership with the United Nations Population Fund (UNFPA), is launching the State of World Population 2022 report focusing on the unseen crisis of unintended pregnancies.
Titled: "Seeing the Unseen: The case for action in the neglected crisis of unintended pregnancy", the State of World Population 2022 report highlights the 121 million unintended pregnancies every year as a global failure of basic human rights, and a neglected crisis.
It reveals the scope and impact of unplanned pregnancy on women, girls, households, societies, countries, and global development.
The launch will take a South Africa-led multi-country format, which entails a dialogue with senior government officials, to be followed by youth engagement activities facilitated by young people from youth networks in the Southern African Development Community (SADC) region.
This engagement will be attended by SADC region dignitaries, and cabinet ministers from countries including Malawi, Zimbabwe, the DRC, and eSwatini. The Premier of the KwaZulu-Natal Province, Mr Sihle Zikalala, and the MEC of the Department of Social Development in the province, Ms Nonhlanhla Khoza, will also join the delegation.