Mr Marius Fransman shares his experiences with Che Guevara's family and the son, Camilo, who is no more
This morning I am a bit sad- just read the farewell message of Dr Aleida on her brother, Camilo, passing: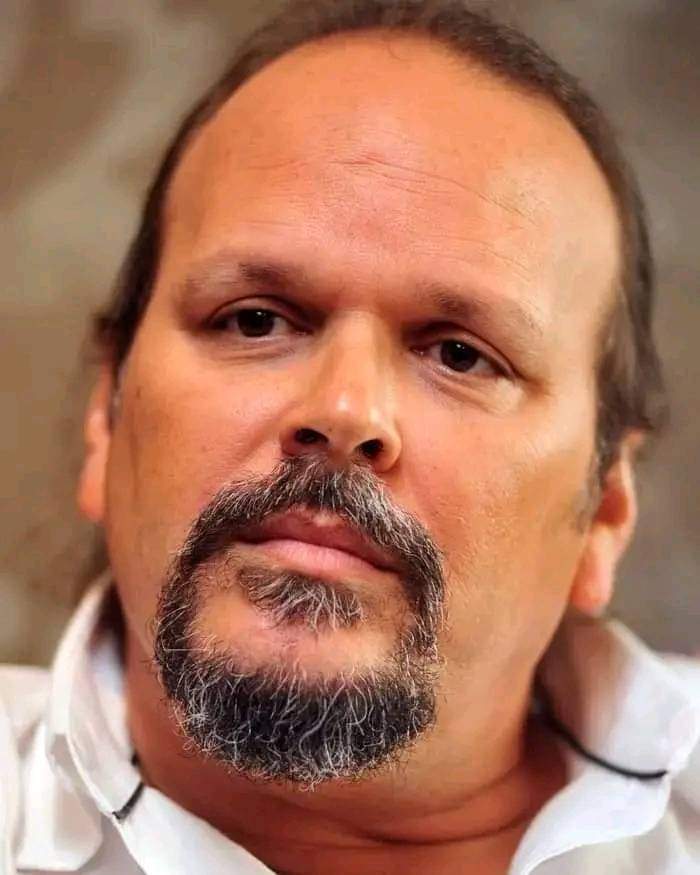 The Study Centre that Dr Aleida ( Chè's daughter) refers to in above message informing the word of her brother's death, I visited on at least 2 occasions long before I was Dep Min Dirco. I also was part of hosting Aleida and Camilo in CT many years back. FOCUS coordinated the visit
They are the daughter and son of Chè. Let me take you trough the story.
Sometime in early 2000's, Ricardo a Cuban brother of mine, that was many years based in Angola in late 80's , and post '94 Ricardo was also based at Cuban Embassy in Pretoria, when I was in that period (2000's ) in Cuba, he took me to Chè's house where he lived-A very modest one! The house became a museum and there I met his wife, also Aleida, his daughter Dr Aleida and his son Camilo ( Camilo was named after the Cuban heroic guerilla Camilo Cienfieguis that was loved by the most ordinary people, the peasants, and soon after the Triumph of the Cuban Revolution, he died in plane accident).
Let me continue with the interaction with Chè and his children.
At the museum, Chè' s wife told me the story of how Chè was at home, how he detested anything going against the revolutionary theory and principles. She told me how Chè one evening spoke at a factory that manufacture bicycles. She then indicated that the next day Chè was at office and the representatives of the factory company came and drop a bicycle as a gift and appreciation for being at their factory. Chè was then the Minister of Industries- when he arrived home that night, saw the bicycle, he blew his gasket, reprimand her( his wife ) for allowing that they leave it there and immediately instructed his driver to take it back- she told me his message was that he was in service of his people and there is no need to be given a gift for doing his job….at that point I realise that this man was indeed the ultimate revolutionary.
She continued telling how he decided to leave Cuba and fight for the people's liberation against colonial powers in Africa- starting in what is today Congo, after Patrice Lumumba was killed by the Belgiums and CIA.
Therefore I can never be at peace when there are those even amongst comrades in SA and general population, that question the support the SA State gives Cuba on agriculture products!!
Aleida ( the daughter) had this loud voice and narrated that they were too small to remember a lot wrt their father, but here and there they did recall things and esp how he , Chè, played and loved them!
They then took me to the Study Centre in honor of Chè, that's opposite the museum that's his house. As I walked it, I realised it's a typical massive community centre build by the sweat of the CDR ( Committee for Defense of the Revolution) which is essentially a street committee consisting of ordinary poor people.
I could see that the way they build is largely WITHOUT money and it will take them years to finish.
What was strange is this is a Centre in the name of the greatest Internationalist but they building it with no funding but from the people's support! And I could see young people's involvement.
As we close the meeting, I then offered 2 things.
I was then the WC Provincial Deputy Secretary and the MEC of Social Development- app 2002/3 was that visit I now realise.
I invited Chè wife, his daughter and his son that has now sadly passed on and looked like Chè, to SA amd Camilo had his father's gift as a ardent photographer!!
I then said that when they here we could organise a fundraising and ensure that the Alliance help with sending money over to be part of construction of the Centre.
This was Aleida, the wife of Chè, response…
" Comrade, I will send Aleida the daughter and Camilo. However please do the event but there are many poor people in SA, so take the proceeds and rather do something there for them in honor of Chè!"
Then Aledia the daughter said..
" Marius, as a doctor I am prepared to come but on one condition- I must spend some of the time in a poor area and help the people through my skills as a medical practitioner, in the spirit of volunteerism of my father!"
Then i was shocked..here is this important family- wife and children and they have this very similar ethos of the ultimate Revolutionary, Chè Guevara!
That engagement got me and his wife teary and tears rolling down both our cheeks- for here I came the closest to Chè, the man, the person..what he would describe as the " new person".
Dr Aledia and Camilo visited a few years after, and I hosted them. We took them to Khayalitsha to do some volunteering at a facility for short while they were here. .and for few years I then fought alongside others in provincial govt to ensure the Khayalitsha Hospital can be build. That was done when I was the MEC of Transport and Public Works- we ensured a state of the art structure and high end professional staff…..not a lot knew i made a personal commitment that day when she came, that I would help with ensuring some massive medical facility in Khayalitsha because Dr Aleida raised issues of basic health problems that she concerned SA with our resources are not getting right ie TB, diarrhea etc etc
On a lighter note..
When i took Dr Aleida and Camilo, daughter and son to Buena Vista in Green Point to have dinner, and they had Chè face on the menu.. Aleida got so angry on the crude commercialization of their father's image. She even raised it with the manager!
I smiled quietly and knew she was a resemblance of what Chè was all about- saying something right there however uncomfortable!!
In closure, realizing how the oldest liberation movement in Africa is fast destroying itself and " comrade against comrade" for the sake of positions, and I hope for the sake of a progressive society where the will of the ruling party can be driven by the continued realization that the primary motive forces must remain the poor and working class, that those in leadership at all fronts, that Chè words can continue to be the conscious of all….
"At the risk of seeming ridiculous, let me say that the true revolutionary is guided by a great feeling of love. It is impossible to think of a genuine revolutionary lacking this quality."
Marius L. Fransman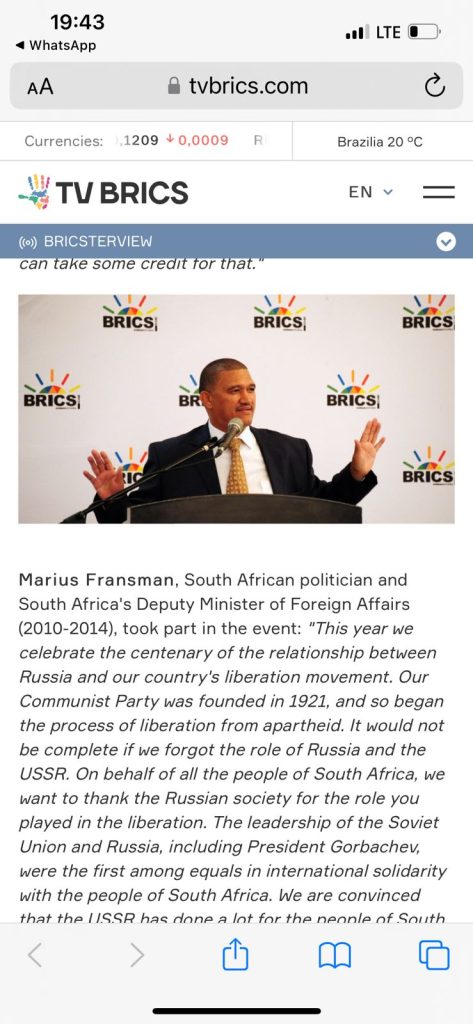 Guess who is this Point of Light
Mliswa protects the $40K loan and challenges Chamisa's jurisdiction in the enrichment scheme.
PHALA PHALA UPDATE – HOW WAS THE $580K CLEARED BY HAZIK MUSTAFA AT OR TAMBO INTERNATIONAL AIRPORT?