JUROL INVESTIGATIVE JOURNALISM – EXPOSING THE UNHOLY RELATIONSHIPS BETWEEN PRESIDENT MNANGAGWA & MANIKAI – MAKING MANIKAI UNTOUCHABLE IN ZIMBABWE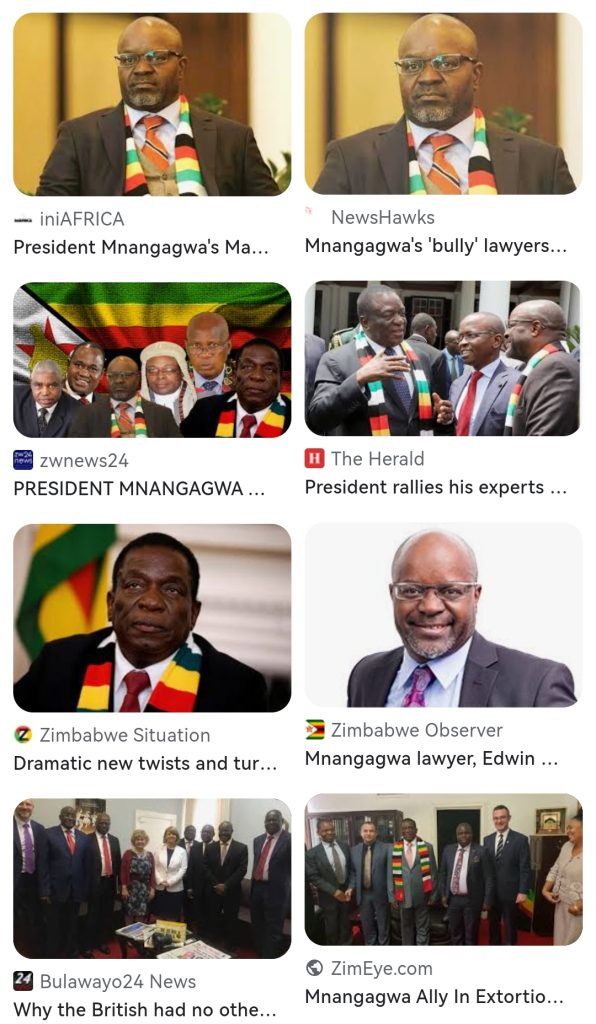 [10/2, 3:15 PM] mdmawere1: You will notice in the last audio we spoke about your response to the SUPREMACY OF THE CONSTITUTION idea and practice.
I am pleased to inform you that we agreed with Eng Chikara today that in as much as we take for granted that the manner in which the Sybeth Musengezi's court challenge was conceived and prosecuted, it was premised on the unfettered jurisdiction of the party constitution.
There is a widely held view that locus or title to challenge the ascendancy of President Mnangagwa in November 2017 should be limited to the members of the party.
This view is instructive and largely explains why a person like Mr. Goodson Nguni, a staunch supporter of the President, was compelled to apply for leave to intervene in the Musengezi attack.
Mr. Nguni holds the view that Sybeth lacks title to prosecute the ascendency dispute because he no longer has a relationship with the party and if he had any relationship with the party, such relationship is tainted by fraud and hidden agendas.
To the extent that the Presiding Judge, Dube JP, granted the admission of the applicants as litigants in this matter, Sybeth in his appeal is advancing the same argument that Nguni is advancing of the supremacy of the constitution.
Sybeth is asserting that absent a direct and substantial interest in the dispute, the court should refuse audience as doing so would have the effect of undermining the constitution of ZANU-PF and the perceived true nature of the application.
Sybeth's application is concerned with a challenge as to whether the CC of ZANU-PF had title to determine who should takeover from Mugabe irrespective of whether he resigned under duress or not
His interpretation is linear and is, therefore, premised on a strict reading of the ZANU-PF constitution that vested the power to convene and hold a meeting of the CC.
He asserts that the Constitution was crafted with the knowledge and involvement of Mnangagwa to allow no CC meeting to held without the knowledge and consent of Mugabe.
In other words, Mugabe was vested with a veto power.
In it is not in dispute that Mnangagwa occupied an appointed position like Ministers in relation to the state government.
In his capacity as an Appointed VP, he served at the pleasure of Mugabe.
It is not in dispute that Mugabe dismissed Mnangagwa and as such Mnangagwa's relationship with the party was not intermediated by Congress making him an ordinary card holding member.
He asserts also that the CC even if it was properly convened and held had no power to catapult Mnangagwa lawfully into the position he assumed.
It is the conduct of self-help that Sybeth has sought the court to determine whether it complied with the constitution of ZANU-PF.
In admitting Nguni, Dube JP made some poignant and critical observations to the effect a trust could be a vehicle to obtain the audience of the Court especially in relation to doctrine of equal access to courts and the supremacy of the courts as forums to adjudicate and assert rights.
Against this backdrop, Professor Tichaona Mupasiri has approached the court as a self-actor on the basis that to the extent that conduct is impugned in relation to the ascendancy question, the determination of the dispute as direct constitutional implications.
In order to determine whether President Mnangagwa knowingly and intentionally violated his duty as prescribed in the constitution to uphold, respect, over and defend the constitution as the supreme law, he knew and must have understood that any conduct that purported to vest any right, power, authority and legal relationship between him and the office of the President was invalid to the extent of its inconsistentency.
As ruled by Patel JCC in the Mashavira dispute, no lawful authority existed to make Mnangagwa, the President of ZANU-PF.
No power could be assumed by Mnangagwa without the agency of the congress.
No one had power to convene neither the congress nor the CC
Below is what Mupasiri asserted as what should be common cause.
"What should be known is that the Constitution takes precedence and supremacy over all laws? said Mupasiri.
Eng Chikara disagreed with the proposition made by Mupasiri that it must be known that the constitution must take precedence and supremacy when it is not in dispute that in relation to Mupasiri's own constitutional challenge, the prescripts of the constitutional compelling the President to account for his state of knowledge and involvement in the SMM reconstruction affair that Manikai described as conduct whose effect was to divest and deprive of rights and freedoms without any regard to the doctrines of the separation of powers and equality both being fundamental tenets of the rule of law.
Mr. Munaku stated as follows: "For the first time today, I managed to read what Manikai stated in his message to Mr. Mutanda of 27 March 2021 and my observations in my conversation with Mr. Mawere are as follows:
[10/2, 3:15 PM] mdmawere1: [10/2, 6:48 AM] mdmawere1: What is Manikai saying if you were communicating with an idiot like me?
[10/2, 6:49 AM] mdmawere1: In your own words.
[10/2, 7:00 AM] Munaku: Yes.He clearly puts out the road signs.Mawere sided with Mujuru against Munangwagwa while he sided with Mnangagwa.He in no uncertain terms called his siding with Munangagwa a fight back.And it has become a continous action that has spilled over into different countries wherever the is a evidence of the existence of Mawere's possesion real or imaginary.It has almost become psychilogical where the figment of the imagination is harnessed to create presence of Mawere as object of attack.
[10/2, 7:02 AM] mdmawere1: Do you agree that Manikai was talking about a contest for succession in relation to the affairs of ZANU-PF and not the government?
[10/2, 7:11 AM] Munaku: Well yes because the figure mentioned above ED, Mujuru and HE (Mugabe) are first and foremost ZANU PF figures .It is where the battle for succession is lost and won.Government only accomodates the winners of that battle.
[10/2, 7:12 AM] mdmawere1: Do you agree that this succession was related to the vacancy created by the death of Muzenda?
[10/2, 7:16 AM] Munaku: Very much so.Well the vacance had to be filled.Its a political space which abounds with political manoeuvres.It is that which then ensued
[10/2, 7:18 AM] mdmawere1: Should we not limit ourselves to facts?
[10/2, 7:18 AM] mdmawere1: Do you agree that there was a vacancy in both the state and govt for a VP?
[10/2, 7:19 AM] mdmawere1: Do you agree that notwithstanding the Unity Accord of 1987, the replacement of Muzenda had to come from the ZANU side of ZANU-PF?
[10/2, 7:21 AM] Munaku: Well that is what we are doing It is a fact that death had robbed us of Mr Muzenda who was the VP then.He is a product of a political sytem.His replacement follows a political process.
[10/2, 7:23 AM] mdmawere1: Assume you are an independent and detached judge, are you not compelled to consider facts before commenting on a alleged robbing?
[10/2, 7:23 AM] Munaku: Oh yes it must noted that the Unity accord consisted of ZANU and ZAPU.Each would provide a VP whenever the need arose.
[10/2, 7:25 AM] mdmawere1: Is this on the Manikai screenshot or you are being an activist when you should be guided by facts only?
[10/2, 7:25 AM] mdmawere1: Do you agree that Manikai was referring to this succession in relation to the VP post?
[10/2, 7:27 AM] Munaku: Oh that is a euphemism of death.Well we dont need the doctor let alone coroner's report for that.It was queit peaceful i am told.
[10/2, 7:28 AM] Munaku: I do and i am just pointing out the process.
[10/2, 7:28 AM] mdmawere1: Do you agree that according to Manikai's version, Mugabe sided with Mujuru?
[10/2, 7:31 AM] Munaku: Yes according to Manikai's version he did and the point is underscored by her appointment as the VP at that point.
[10/2, 7:32 AM] mdmawere1: Who lost the succession battle then?
[10/2, 7:33 AM] Munaku: Mr Mnangagwa did at that point.
[10/2, 7:33 AM] mdmawere1: And can you detect Manikai's lie?
[10/2, 7:34 AM] mdmawere1: The lie is in 2021 yet this happened in 2004.
[10/2, 7:36 AM] mdmawere1: Is it true that Mujuru became a VP (elected) of the party and VP of Zimbabwe for 10 years?
[10/2, 7:40 AM] Munaku: Well i am not sure when the VP became an appointed position but i believe she was the last elected VP before the constitution was toyed with to have them become appointed.
[10/2, 7:42 AM] mdmawere1: You can always search for free on internet in this digital era.
She was elected and party constitution was amended as part of the ascendancy project involving Manikai, Prof Moto etc
[10/2, 7:43 AM] Munaku: I know i just meant at this very moment.
[10/2, 7:44 AM] mdmawere1: Ok
[10/2, 7:45 AM] mdmawere1: Based on what Manikai stated as fact on 27 March 2021, his version that HE went with ED was false?
[10/2, 7:50 AM] Munaku: Honesty is a virtue.Can you refresh my mind a little.I want to relook at that again.Can you share that?
[10/2, 8:03 AM] Munaku: Well i was expecting something much more dramatic than that.Well you certainly dont have your running shoes on and they have been abe to reach you.After all they are able to reach you with manufactured accusations.Which actually sets the stage or highlights what could happen to any of us he has a bone to chew with.Is that the lie you are refering to?
[10/2, 8:04 AM] mdmawere1: Is this not dramatic coming from an oath taking lawyer?
[10/2, 8:07 AM] Munaku: Well it is certainly surprising.Lawyer take any oath to speak nothing but the truth.
[10/2, 8:08 AM] mdmawere1: Are you aware who is representing the President in the Musengezi challenge?
[10/2, 8:12 AM] Munaku: I have not noted the characters just the course of their arguements.Who is represinting him.Lets hope it not Manikai?
[10/2, 8:12 AM] mdmawere1: It is Manikai?
[10/2, 8:13 AM] mdmawere1: Who is representing SMM under reconstruction, President, and govt in all SMM matters, etc
[10/2, 8:16 AM] Munaku: I have no idea.Well i have no intimate knowledge of the actors.Its mostly impersonalI am just familiar with the arguements and counter arguements.
[10/2, 8:17 AM] mdmawere1: Would it surprise you to know that it is Manikai?
[10/2, 8:18 AM] mdmawere1: Do you know who instructed the SA law firms, ENS INC. DLA PIPER SOUTH AFRICA etc to act on SMM under reconstruction matters?
[10/2, 8:24 AM] Munaku: Ah i get it Manikai. ….and then he went political and then we had to fight back and he had to run.Well well he should for a start recuse himself because it put him in an awkward position with his pants down.It puts his every action as a fight back. It then throws his acting for ED in a case involving you into question.
[10/2, 8:26 AM] mdmawere1: On point. This begs the question to whether he is fit for purpose.
[10/2, 8:30 AM] Munaku: It unfits for the purpose.
[10/2, 8:31 AM] mdmawere1: If you were a voter in Zimbabwe, would you want your President to be close to a lawyer like Manikai?
[10/2, 8:32 AM] mdmawere1: Please explain in detail using facts you now know that you may not have known?
[10/2, 8:40 AM] Munaku: Well i will chose my words very deliberately and say as a voter i would not like a president who has lawyers who wield the law for political ends.By the way the president is a lawyer.He should know better.
[10/2, 8:41 AM] mdmawere1: What facts are you relying upon to make this wild conclusion?
[10/2, 8:42 AM] Munaku: I know i have rephrased it.
[10/2, 8:47 AM] Munaku: Oh he studied law.Well i dont know about it being wild accusations but its a 2 way process.The President has a part to play in those person or persons being close to him.In any case we vote for or against the president on the strength of the effect of the company he keeps among other factors.
[10/2, 8:57 AM] mdmawere1: Do you know any practicing lawyer?
[10/2, 9:02 AM] Munaku: No i don't.I have done very basic law in high school.
[10/2, 9:03 AM] mdmawere1: Do you agree that we need dig deeper on what Manikai's state of mind?
[10/2, 9:13 AM] mdmawere1: What would a standard professional lawyer expected to have done?
[10/2, 9:15 AM] Munaku: Not necessarily.That he represents the President and who is a political figure strengthens the fight back claim he made a while ago.He is the favoured legal weapon of use for political grounds.
[10/2, 9:17 AM] Munaku: It is enough to give us his state fight back state of mind.
[10/2, 9:18 AM] mdmawere1: Is it true that the fact that Manikai has knowledge of the succession affairs of ZANU-PF should worry any reasonable person?
You would be entitled to inquire into the relationship between:
Manikai v ED
Manikai v ZANU-PF
Manikai v Mawere
Mawere v ZANU-PF
ED v Mawere v Manikai v ZANU-PF
Mawere v Mujuru
Mujuru v ED v ZANU-PF
ED v Mujuru v Mawere v ZANU-PF
ZANU-PF V GOVT OF ZIMBABWE
MAWERE V SMM V ED V MANIKAI V ZANU-PF
[10/2, 9:26 AM] Munaku: I will look into the above and it would be damning if only a tiny fraction of it is right.It would put a very ugly smell on all he associates with if it ever comes to light.
[10/2, 9:45 AM] mdmawere1: Why should you look at this alone?
[10/2, 9:51 AM] Munaku: Probably lost in translation i just meant verifying.If anybody including you can supply that its enough for me.I would then check to see it is true.That is about the size of it.
[10/2, 9:53 AM] mdmawere1: We can start with what is disclosed like:
1 ED V MANIKAI – client to attorney.
[10/2, 9:53 AM] mdmawere1: Anything more would disqualify Manakai from acting as ED's legal representative?
[10/2, 9:57 AM] Munaku: Yes.Just what is disclosed is enough to do that.Anymore would be superflous.
[10/2, 10:00 AM] mdmawere1: Do you agree that Manikai should be held to account for his use of the word WE in a matter relating to the affairs of a party of sovereign members?
[10/2, 10:22 AM] Munaku: That and unproffessional conduct of his proffession.The law society would have a keen interest in his probable bringing of the proffession into disrepute.
[10/2, 10:24 AM] mdmawere1: Are you aware that complaints have been made to the Law Society against Manikai to no avail as he possesses the voltage that no ordinary lawyer has to ignore the jurisdiction of the law and the Law Society.
[10/2, 11:00 AM] Munaku: I did here some rumblings but never really follow the characters at the center of it.The law society itself can be subject of a probe on its ethics.You know a scrutiny.The effect it will have is cummulative though it might not be immedeate.People will note it to the point no one has any respect of it if does still have a modicum of it.You have a number of good lawyer like Beatrice Mthethwa.Eventual the will be enough of them to have any effect at ridding the proffession of bad apples.
[10/2, 11:12 AM] mdmawere1: Do you agree that since 2004 to date, Manikai is untouchable?
[10/2, 11:14 AM] mdmawere1: Under Mugabe, he was untouchable and under ED he is above the law. Did you know of this reality?
[10/2, 11:20 AM] Munaku: Well i was not aware of him but if that is the situation well it has be acknowledged and corrected.It pours scorn on our judiciary.He is an officer and if he is soiled this way then it can not be allowed to go on unchallenged.Let me quickly state that it is the citizens's right to institute corrective measure to put an end to it.
[10/2, 11:21 AM] Munaku: *typo hear.
[10/2, 11:24 AM] mdmawere1: Do you agree that if you didn't know that President Mnangagwa whose ascendancy was predicated on eradicating corruption that was deemed to be inside Mugabe's circle, what you now know from Manikai's own utterances is so offensive for you to be silent?
[10/2, 11:40 AM] Munaku: Well yes it is the duty of every citizen to speak out against corruption wherever it rears its ugly head.Manikai's case is no different of course.Oh that removing of corrupt people around Mugabe was just a ruse to have their own share of thieves around another president of their own choice.A politicals party's DNA is very difficult to get rid of.
When Mupasiri asserted that: "That is what s2 says," Eng Chikara said that Mupasiri communicates as if what he knows should be common cause and as a result he loses many would be interested citizens in the cause.
It not surprising that Mupasiri is the first person to use s167 as a weapon to hold the President to account for what he knows about the abuse of public power as a bridge to annihilate people he believes to be his enemies.
I recall how Mujuru was ejected from the pathway and the same constitution that was used to facilitate the alleged unlawful ascendency was used to alienate Mujuru from the congress by giving the power to appoint VPs to a President who was himself, a creature of Congress.
When the impugned coup of November 2017, Mnangagwa knew that even Mugabe lacked title to appoint him as President of ZANU-PF.
Whether 100 parties are joined to the proceedings, nothing will change the facts of not only the journey to November 2017 but the events of 2004 that Manikai in his eloquence ought to have excluded himself to act as Mnangagwa's lawyer on facts that he was a personal actor as part of the ascendancy brigade.
No self-respecting lawyer would have the audacity of exposing himself so opauely unless the courts are captured.
It is significant that Mupasiri has asked the Court to take notice that Manikai should be a party to the proceedings as he has already admitted his involvement in the ascendancy shenanigans.
In response to Mupasiri's assertion that: "It is there to kill the by standing attitude by citizens in matter that may not directly affect them," Mr. Munaku said that Mupasiri should not seek to speak on behalf of other citizens whose literacy may be a challenge given the culture of fear and fatalism that is pervasive in Zimbabwe. More needs to be done to raise awareness of the supremacy of the constitution that compels every person to be active and vigilant against predators clothed as public office bearers.
PRESIDENT RAMAPHOSA TO ADDRESS NATIONAL CONFERENCE ON THE CONSTITUTION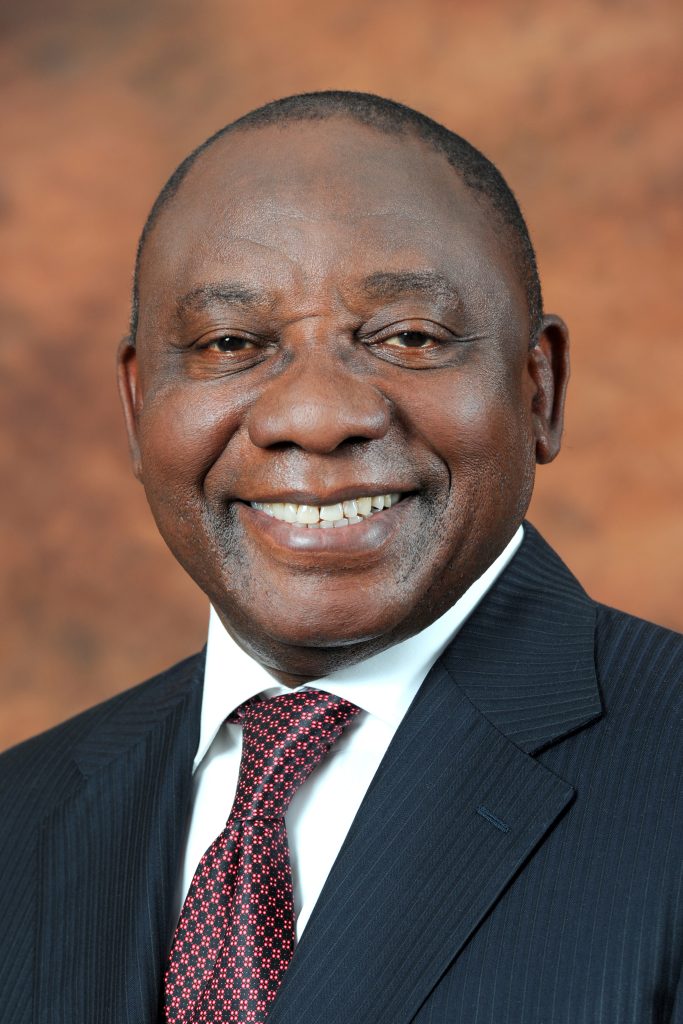 President Cyril Ramaphosa will tomorrow , Wednesday, 22 March 2023, deliver the keynote address at the first day of the three-day National Conference on the Constitution which is titled Reflections And The Road Ahead.
The event will take place at the Gallagher Convention Centre in Midrand, Gauteng, under the theme "Reflections on the Constitution: Rule of law, accountability, social and economic justice".
The conference gives the nation an opportunity to reflect and engage in dialogue on the past 25 years of the Constitution, nation building, gender equality, youth economic empowerment, service delivery and social stability, with the objective of charting a way forward that builds on the gains of democracy.
As a platform for deliberating on continuous, robust debate on the purpose and effectiveness of the Constitution, the National Conference on the Constitution intends to broaden the discourse on the Constitution and encourage members of the public to participate in the conversation on constitutionalism and the state of democracy in the country.
Some of the focus areas in the programme include:
• Transforming and building an independent and resilient judiciary;
• Transforming and growing the economy as a constitutional imperative;
• Progress on land reform: restitution and distribution;
• Governance and electoral reform;
• Effectiveness of constitutional and independent statutory bodies in strengthening
constitutional democracy.
The conference will be attended by prominent figures of South African society including academics, members of legislatures, constitutional and independent statutory bodies, mayors, political parties, youth, students, business leaders, religious leaders, representatives of the legal fraternity, traditional leaders, media and others.
The conference will be held as follows:
Date : 22-24 March 2023
Time : 08h30
Venue: Gallagher Convention Centre, Midrand, Gauteng
WHOSE MINERALS ARE THEY ANYWAY?
COCA COLA V CHINAMASA – WAS IT EXTORTION OR A BRIBE
Here are the facts:
THE COCA COLA COMPANY (TCCC) acquired THE ENTIRE ISSUED SHARE CAPITAL OF CADBURY SCHWEPPES PLC resulting in the control and management of the global Schweppes businesses into TCCC value chains including Schweppes Zimbabwe Limited (SZL), a company incorporated in terms of the laws of Zimbabwe.
Mr. Brian Musekiwa, a Zimbabwean-born professional based in Texas, USA, said: "I had no idea of the SZL matter and its intersection with the SMM Holdings Private Limited (SMM) affair until I joined the Justice Under Rule of Law's (JUROL) corporate heritage and legal literacy campaign powered by the Banking on Africa's Future (BOAF) of which I am a paid up member. I have followed the SZL saga with keen interest not because of the Zimbabwe angle but because TCCC is a global corporate icon and just the idea that this company was party to an extortion and corrupt deal involving the payment of $2.7 million to Chinamasa, Mnangagwa's key 2017 coup ally, is chilling leading any person like me to want to know if there exists any causal link between the complicity of TCCC's alleged corrupt practices and conduct in relation to the affairs of the SZL localization and upgrade program concluded with Africa Resources Limited (ARL), a private company incorporated in terms of the laws of the BRITISH VIRGIN ISLANDS (BVI) and wholly owned by Mr. Mutumwa Mawere, a Zimbabwean born South African naturalized citizen, who Mnangagwa and Chinamasa using Messrs. Edwin Manikai and Afaras Gwaradzimba as surrogates, and the extrajudicial and the unconscionable theft of the control and management of SZL and other juristic entities using an unprecedented draconian and barbaric law called the Reconstruction of State-Indebted Insolvent Companies Act that was authored by Mnangagwa to bridge him to state power."
Mr. Cornwell Mutetwa, a Zimbabwean businesan said: "I naively thought that the reconstruction project was solely premised on the affairs of SMM as a company and not on the person of Mawere and his alleged interests in companies like SZL.
I am pleased that Mr. Mucha Mugore, a member of BOAF-JUROL, inspired by findings in his MBA dissertation research on how public power was abused in expropriating Mawere's relationships with not only SMM but many separate and distinct juristic entities, provoked in a whatsapp group that the record of this sad chapter in the corporate history of Zimbabwe must be corrected preferably in form of a memoir written by Mawere.
I was encouraged and remain so that I have flins myself being part of this noble project that has enabled me to interface with Mr. Mawere who has generously downloaded critical information that hitherto has not been in the public domain. I had no idea that Coca Cola Holdings Netherlands (CCHN) was directly and indirectly involved in the affairs of SZL until I read this:
Having understood that it was the Zimbabwe Competition and Tariffs Commission (TCTC) was weaponized to have jurisdiction beyond its mandate to regulate competition issues to become relevant in prescribing localization matters, I began to understand that under the late Mugabe's watch the governance system was already broken.
My memory was then provoked to appreciate why the former Minister of Indigenization, Hon Kasukuwere, had a hand in the SZL matter and used his public office to cause ZCTC to require as a condition for approving that the control and management of SZL be divested and deprived from TCCC using public power.
It is against this background that the extortion inherent in the extract below from a meeting between SZL's then SA-based legal counsel, an employee of Coca Cola South Africa Pty Limited, a private company incorporated in terms of the laws of SA, can properly be understood:

On the advise of Gwaradzimba whose relationship with SMM was a consequence of a decree and an order issued by Chinamasa with no judicial involvement, CCSA according to Mr. Mokwena, in his capacity as the legal counsel of both SZL and CCSA, was advised by Gwaradzimba and accepted his advise to part with a bribery of $2.7 in million to cause Chinamasa to exercise public power to issue a notice removing SZL from the purported and unlawful and invalid control by Gwaradzimba using the order issued by Chinamasa in relation to SMM affairs only.
It is chilling that Chinamasa used public power to issue a notice dates 26 January 2006 and through his appointee was rewarded with a secret gift of $2.7 million to the prejudice of ARL and its sole shareholder, Mr. Mawere."
Mr. Peter Makoni, an attorney and a member of BOAF-JUROL, said: "I have had the opportunity to read and understand the sequence of events leading to the confiscation of equipment acquired by ARL using the personal agency of Mr. Mawere as set out below:
Having concluded that Chinamasa was unjustly enriched to the tune of $2.7 million based on fraudulent representation that the $2.7 million that ARL, a company whose affairs fell outside the jurisdiction of Zimbabwe and, therefore Chinamasa and his surrogates, in exchange for a government gazette to divest and deprive ARL of the control and management of the upgrade equipment that was conveyed by Petter Trading Pty Limited as ARL's agent, received pocket money to be used for ulterior motives in the amount of $2.7 million from CCSA.
It would please anyone interested in building a future of not only Zimbabwe but Africa that is characterized by the respect of the rule of law to take notice of the documents in the flipbook below:"