China and Western Countries in a Sanctions Face-Off as Zimbabwe's Crisis Deepens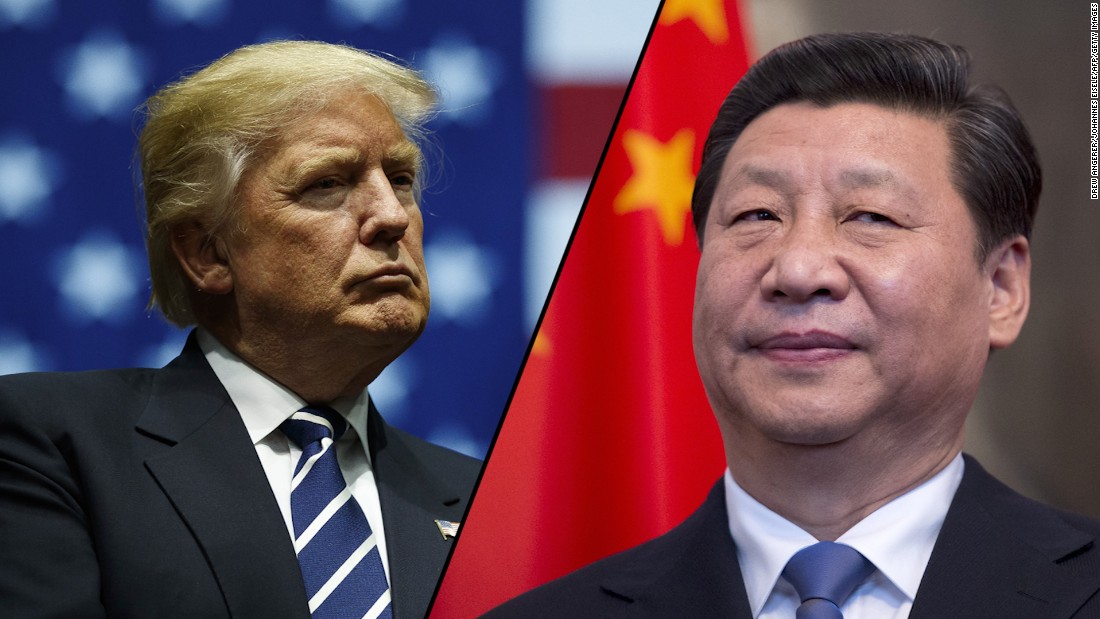 The British and American Governments has brushed off the accusations that targeted sanctions against some individuals and institutions in Zimbabwe are the main reason that have crippled the country's economy.
This comes at a time when the Zanu Pf led Zimbabwe government is on a massive local, regional and international campaign to protest against targeted sanctions imposed on some individuals, businesses and organisations in this SADC nation by some western countries.
Commenting on the issue of sanctions yesterday through its Facebook page, the United States Embassy in Zimbabwe said that it had contributed billions of dollars towards development and humanitarian projects in the country since independence and added that its targeted sanctions impacts 'a specific few'.
James Duddridge, a Member of Parliament in Britain said that their sanctions in relation to Zimbabwe are only targeted at those who violate the values of human rights, democracy and the rule of law.
"The UK stands up for human rights, democracy and the rule of law. Our sanctions only target those who regard these values in Zimbabwe and across the world. The UK is committed to tackling corruption and ensuring a better future for Zimbabweans." He tweeted yesterday.
While using the social media hashtag #itsnotsanctions, the British Ambassador to Zimbabwe Melanie Robinson blamed the crisis in Zimbabwe to corruption and human rights abuses.
What needs to be said: #itsnotsanctions, its corruption that drives away investors & leaves teachers, doctors, nurses & services struggling. Sanctions don't hurt ordinary citizens. Zimbabweans must be free to expose corruption, rights abuses and see perpetrators face justice. She also tweeted.
However, in solidarity with the Mnangagwa led government's campaign against sanctions, the Chinese government through its embassy in Zimbabwe said that the 'so called' targeted sanctions are hurting the country and its people.
"Sanctions aim at so called targeted individuals, but hurt the country & its people. They spook investors, disrupt financial transactions Btw Zim & foreign countries & disable Zim's access to credit from intl financial institutions, which are needed for a country's development. Fact is fact." He said
In a video posted on Facebook by Zimbabwe's president Emerson Mnangagwa, a notable number of African leaders especially from the SADC region have also called for the removal of sanctions against Zimbabwe, with President Masisi from Botswana saying that these sanctions must be removed unconditionally.
The different narratives about sanctions in Zimbabwe has left ordinary citizens confused as to what is really the problem with the country's economy, especially those people who had thought that Mugabe was the main problem and only to see the crisis deepening way after his demise and death.
As most ordinary Zimbabweans remain confused on the sanctions issue because of massive civic and corporate illiteracy, Temba Mliswa, a Member of Parliament in the country representing Norton condemned both sanctions and corruption even though he expressed that corruption was the weightier of the two evils.
Mliswa is calling for an investigation against the Commissioner General of the Zimbabwe Republic police on allegations of corruption.
"Yes sanctions are not good at all but corruption is worse!! CG Matanga must be investigated #MatangaMustBeInvestigated. I'll start there & go full throttle. I'm planning an upcoming press conference, details to be announced." He said on Twitter.
Members of political parties opposed to Zanu Pf led government's rule has on several occasions blamed the country's economic woes to political mismanagement revolving around corruption and abuse of the judiciary by government officials.
In a shocking development that seem to suppress voices against corruption, a prominent journalist, Hopewell Chin'ono who has worked hard to expose corruption was arrested on spurious charges in a move believed to be a silencing tactic against other people who demand government accountability.
Many companies in Zimbabwe have over the years been shutdown, with some like SMM Holdings failing to continue operations at the expense of thousands of workers and their families who have been left desperate by what some described as a corporate heist supported by a legal system that does not respect the rule of law.
The SMM battles just like the sanctions saga have remained unclear over the years but the people who worked in the company have expressed an intention to continue fighting for their rights, reward and justice.
One of the workers representatives who asked for anonymity said "we are talking of over 5000 workers, add their families, you shall see that justice demanded by more than 30 000 people (workers and their families) is stronger than anything".