Watch this platform developed by agriSYMS, a Point of Light (POL), – as part of Africa I want Challenge – Digital Bridge2Market
Watch this platform developed by agriSYMS, a Point of Light (POL), – as part of Africa, I want Challenge – Digital Bridge2Market – in response to the challenges faced by the providers of agricultural outcomes who because of scale limitations pay more for less.
The Joburg Market, Africa's largest market, located in Johannesburg, is one of the oldest physical fresh produce platforms that allow producers and customers to meet to change fresh produce.
The volumes traded are mind-boggling. The farmer delivers produce to the market. He appoints an agent to represent him in the market. The City Council owns the platform that is rented to agents. It charges a 5% fee on an invoice and the agent also gets a fee of 7.5% that comes from the products sold.
The farmer ends up with a residual of 87.5% from sales. The farmer benefits from convenience and the cost of using the market is outweighed by the benefits from convenience and outreach to a market.
Disputes around the relationship between man and land can be emotional and disruptive but what is unmistakable is that there exist no white or black agricultural outcomes because the land is common to all, inputs are the same and so is the output.
Cabbage is the same whether the value chain is black or white enabled. What may be a difference is that scale can determine viability and profitability.
A supply value chain approach to outcome deliverance allows average costs to be lowered and in turn for consumers to get affordable outcomes.
"The idea behind building a human bank is no different from a market being a bank of fresh produce and the sellers and buyers become part of a seamless ecosystem that allows market actors to meet and exchange goods using one common bridge.
Thanks to AgriSyms, a platform now exists to connect sellers and buyers in the agri-value chains to connect and do business using the 4IR as a digital bridge.
The power of technology to create new jobs in the value chains is instructive."
Mr. Lovemore Chanengeta, Founder and CEO of AgriSyms, said: "I was inspired by some BOAF members to come out with an inclusive solution that responds to the seemingly apartheid-like agri-value ecosystem that pits small producers as parasitic and hopeless, yet the future of agriculture lies in small and independent producers who are organized and connected using technology to positively disrupt chains.
This seed-to-fork approach is timely at a time when future jobs are contested. Whoever imagined that the taxi industry as we knew it would surrender to the magic of blockchains?
If UBEREATS exists, for example, I believe that the revolution inherent in Agrisyms will soon break into the market that will allow farmers to buy inputs at the price paid by the strongest and least paying farmer in the chain.
The prospect of building a digitally enabled inclusive and cohesive agri-value chain is within our reach.
What remains is to raise awareness that the solutions exist and it is time to showcase what is available.
Please watch this video and share: https://www.youtube.com/watch?v=z75UES_OZL0
THE AFRICA I WANT – THUMBS UP TO MS. JANICE GREAVER, A MEMBER OF BOAF, ON HER APPOINTMENT TO THE INTERIM COMMITTEE OF THE GAUTENG BOXING PROMOTERS ASSOCIATION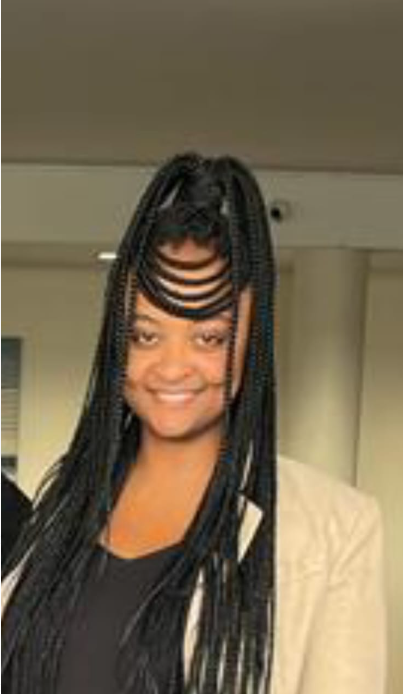 Mr. Frederick Koomson, Director of the Banking on Africa's Future (BOAF) congratulated Ms. Janice Greaver, a member of BOAF, on her appointment on 14 December 2022 to the Interim Committee by the National Executive Committee of the National Professional Boxing Promoters Association following the disbandment by the NEC of the Gauteng Boxing Promoters Association.

He said: "On behalf of BOAF, I wish to congratulate Ms. Greaver on this important appointment as a bridge to the AGM to be held in March 2023 to be part of the interim committee to administer the affairs of a sport in which the marginalization and exclusion of women in professional boxing is a substantial national and international problem and a negation of the constitutional promise of equal participation in all spheres of human endeavor.
Against an uncontested backdrop that male boxers compete in 10 out of 10 possible weight categories, female boxers have gained access to this previously closed realm, discrimination, exclusion and unequal treatment of female athletes and administrators remains a widespread problem in SA professional boxing.
This development should provoke, inspire and ignite interest more women to step forward and up to the plate as administrators of this important sport."
Set out below is a conversation with Ms. Greaver as part of the initiative to promote and celebrate the building of an inclusive Africa that speaks to the Africa I Want as a member of BOAF but also as an African who believes that any ripple that shakes the status quo should be noted, profiled, showcased and celebrated."
[12/18, 5:50 AM] BOAF00012: Good morning Ms. Greaver. Can you briefly explain your association with the Interim Committee as reported in an article published by the Sowetan under the title: "Boxing association hits back at claims of sabotage over botched Mayweather trip?"
[12/18, 6:09 AM] Janice Greaver: Good morning Caroline. I have been appointed as Treasurer of the interim committee.
[12/18, 6:11 AM] BOAF00012: Who appointed you?
[12/18, 6:14 AM] Janice Greaver: I was appointed by the NEC of the National Professional Boxing Promoters Association
[12/18, 6:14 AM] BOAF00012: When was the appointment and what informed the appointment?
[12/18, 6:21 AM] Janice Greaver: The appointment was made on 14 December 2022, following the disbandment by the NEC of the Gauteng Boxing Promoters Association – a structure not recognized in terms of the South African Boxing Act, 2001.
[12/18, 6:22 AM] BOAF00012: Thanks. What is your personal and professional relationship with the sport of boxing and also is this your first relationship with the administration of the sport?
[12/18, 7:16 AM] Janice Greaver: My personal relationship with Boxing began years ago when I stepped into a Boxing gym for the first time, determined to get into the best shape of my life.
Stepping into that Boxing gym changed my life – I was introduced to a version of myself that had been dormant my whole life, a version of myself that woke up at 4am every day to be in the gym, a version of myself that was disciplined beyond what I had ever been before, and a version of myself that lived and breathed Boxing.
Given that I'm a professional in the corporate world, I had no desire to become a boxer myself, but knew I had to get involved in the sport somehow.
I had been involved with Boxing only for fitness, but I gradually got introduced to professional Boxing, where I saw a world of opportunity to get involved in promoting the sport.
I then got licensed as a Boxing Promoter with Boxing South Africa (BSA) and my relationship with boxing graduated from being a purely personal one to a professional one, where my interest now revolves around how
I can best utilize my skills to serve and advance the sport. This appointment as Treasurer of Gauteng's interim structure, which to answer your question is indeed my first administrative role in Boxing, is therefore a very important one because it places me in a position to utilize my most relevant skills to advance the sport of Boxing.
With my background in Investment Banking, my two relevant degrees (finance and law) and my experience as a management consultant, I am very well positioned to add value to the sport and I look forward to doing so.
About BOAF:
Mr. Terry Mhungu asserts that: "Contrary to popular opinion it's the engineers changing the world.."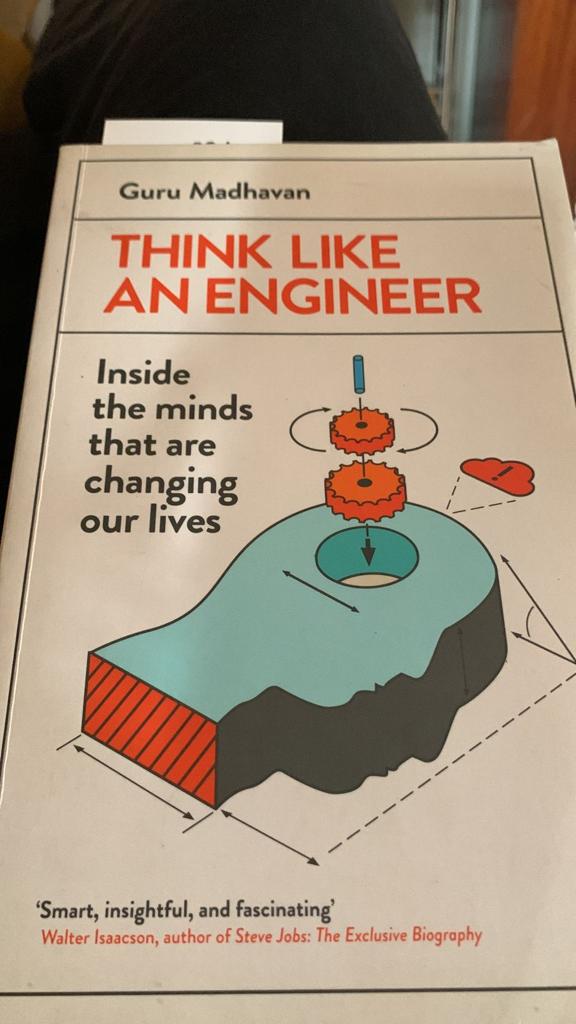 Mr. Terry Mhungu posted the above in a WhatsApp group with the title Business Innovation Club that was created by Dr. Raymond Chamba, asserts that: "Contrary to popular opinion it's the engineers changing the world.." to assert a point of light (POL) that the address of the true genius and the driver of change is the human mind driven by self-interest.
Mr. Frederick Koomson, Director of Public Engagements of the Banking on Africa's Future (BOAF) said: "I applaud people like Terry for generously sharing insights, albeit it, in closed WhatsApp groups and thanks to a member of BOAF, this powerful message can be shared widely on the www.
It is instructive that a mind is like a bank yet cashing out without depositing can be very tricky hence those who choose to cash out hold a better promise because by downloading content that would otherwise be sterile, minds and worldviews can be be provoked, ignited and inspired to think and act out of boxes."
BOAF salutes Ms. Nicole Roos, Nestle's CEO for East and Southern Africa Region