PRESIDENT CYRIL RAMAPHOSA'S ADDRESS AT THE 2022 INVESTING IN AFRICAN MINING INDABA
President Cyril Ramaphosa addressed delegates attending the Investing In African Mining Indaba this morning in Capetown at the Capetown International Convention Centre.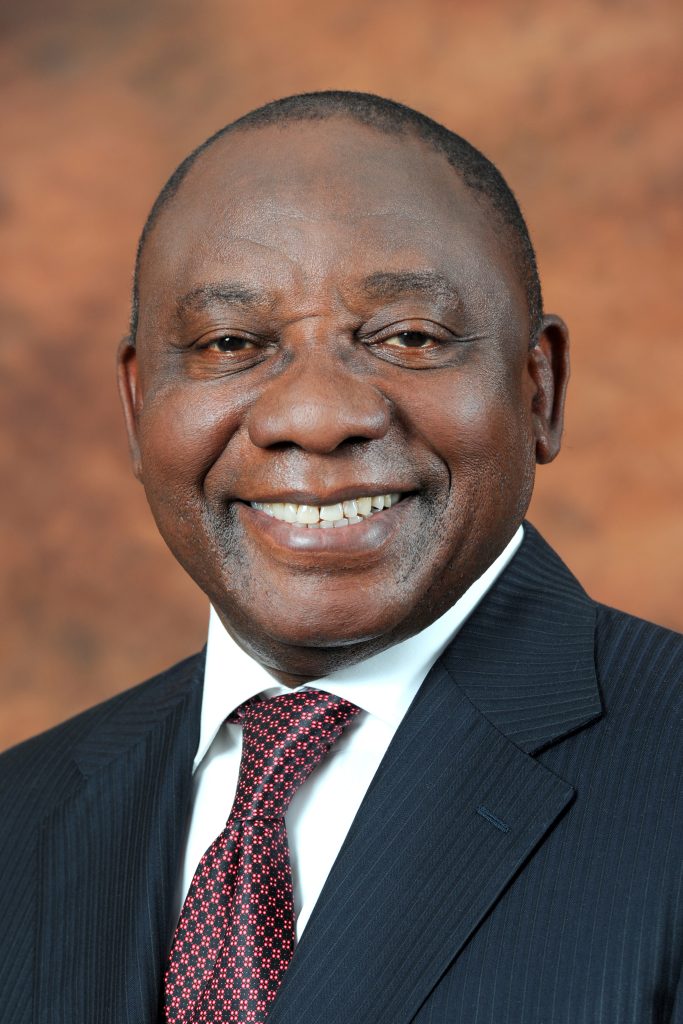 Below is his speech at the 26th edition of the Investing In African Mining Indaba, Africa's largest mining investment conference, which brings together the actors and value players in the mining value chain, to spark change and drive investments dedicated to the capitalisation and development of mining in Africa.
Programme Director,
Your Excellency Félix Tshisekedi, President of the Democratic Republic of the Congo,
Minister of Mineral Resources and Energy, Mr Gwede Mantashe,
Ministers and Deputy Ministers from across the African continent,
Chairman of the Investing in African Mining Indaba, Mr Frans Baleni,
Representatives of industry, labour and civil society,
Distinguished guests,
Ladies and Gentlemen,
Good Morning. Sanibonani.
Welcome to you all. It is good to be here again this year.
The Investing in African Mining Indaba has become one of the most important platforms for the advancement of this vital industry.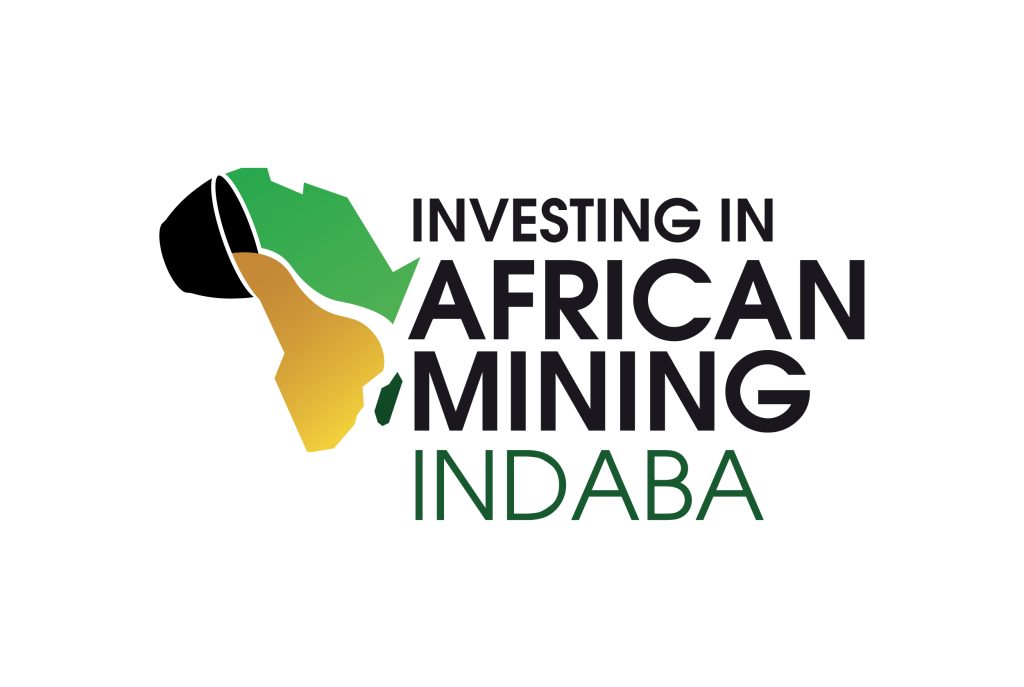 Mining has been the bedrock of African economies for millennia, and it continues to play a pivotal role in development and industrialisation across the continent.
In the global drive towards sustainability, the mining sector has a particularly important role to play, requiring it to be responsible, agile and innovative.
For South Africa, mining continues to be an essential part of our economy.
The mining sector is an important contributor to job creation and retention, accounting for close to half a million direct jobs and close to a million indirect jobs.
Mining revenues enable government to provide services to citizens and drive a concerted programme of economic reconstruction and recovery in the wake of the COVID-19 pandemic.
As we have heard, mining production in South Africa last year reached a record high of R1.18 trillion, boosting our GDP, exports and revenue.
Despite this achievement, we are far from realising the full potential of our mining industry.
We are determined to remove all impediments and create an environment that will drive sustained growth in mining.
The fact that mineral production contracted by 9 per cent year-on-year in November 2022 – largely due to electricity shortages and inefficiencies in logistics – is indicative of the challenges we need to confront and overcome.
In addition to the energy crisis and problems with port and rail operations, the outlook for the year ahead has been dampened by concerns about safety and security, illegal mining and the pace of our structural reform programme.
These are precisely the issues that government is working to address.
We have a responsibility as government, industry, labour and communities to ensure that our mining industry is able to grow, to become more globally competitive and to be a pioneer in the global drive towards sustainable development.
To realise these objectives, we need to:
Firstly, achieve a secure supply of electricity.
Secondly, accelerate economic reforms to improve the operating environment.
Thirdly, tackle illegal mining and damage to infrastructure.
Fourthly, improve the regulatory environment.
The electricity crisis has had a huge impact on the mining sector.
Six months ago, we announced a National Energy Action Plan to improve the performance of our existing power stations and to add new generation capacity to the grid as quickly as possible.
Eskom has assembled experienced technical teams to improve performance and recover capacity at power stations, with an initial focus on the six least reliable stations.
Through a regional power pool arrangement, we have already imported 300 MW of capacity from neighbouring countries and are working to increase this by an additional 1,000 MW.
The successful renewable energy programme is being strengthened.
In the last six months, we have signed agreements for 25 projects representing 2,800 MW of new capacity. These projects will soon be proceeding to construction.
We are facilitating investment in new generation capacity by private producers by, among other things, removing the licensing threshold for embedded generation projects.
Eskom is looking to purchase surplus power from companies with available generation capacity.
The mining sector has been making significant moves towards generating its own electricity.
According to the Minerals Council of South Africa, since the licensing threshold was lifted, approximately 89 embedded power generation projects have been developed, with a focus on renewable energy solutions like solar, wind and battery storage.
Not only will these projects support mining operations themselves and bring down operating costs, but they will also add much needed power to the country's overall supply and support South Africa's decarbonisation process.
Mining is leading the way in developing other new energy technologies.
Last year, I had the privilege to attend the launch by Anglo American of the world's largest hydrogen-powered mine haul truck.
Anglo is developing an entire hydrogen ecosystem to support its local operations, and the launch of the NUGen truck was the first project for the Green Hydrogen Valley we hope to develop from Limpopo to KwaZulu-Natal.
South Africa has abundant renewable energy resources and about 75 percent of the world's platinum resources, which puts us in a favourable position to develop such technologies.
The second part of our efforts to develop the mining industry is to accelerate economic reforms to improve the operating environment.
We have been driving a range of structural reforms through Operation Vulindlela, an initiative of the Presidency in partnership with the National Treasury, the Department of Mineral Resources and Energy and other key departments.
As part of streamlining regulatory processes, we are reducing the timeframes for environmental authorisations, exempting energy projects from environmental authorisations for certain activities, and speeding up the process of registering new projects and grid connection approvals.
A critical area of reform is in logistics, which is a huge problem for the mining industry.
By way of example, in 2022 coal exports through the Richards Bay Coal Terminal dropped to about 50 million tonnes, the worst performance since 1993.
It is estimated that infrastructure inefficiencies have resulted in a 15 per cent decline in mineral sales.
We therefore welcome the partnership announced late last year between the Minerals Council of South Africa and Transnet to stabilise and restore the operational performance of our rail lines and ports.
The reforms we announced to improve the state of freight rail are moving ahead. One of these – opening key routes to third party operators – will bring much-needed investment for upgrading, maintenance and rehabilitation.
A new policy framework for rail sets out actions to modernise the rail network, enable private investment, improve regulation and restore rail as a competitive mode of both freight and commuter transport.
Similar efforts are underway to enable private investment in our ports and certain container corridors.
The third area of focus is to tackle illegal mining and damage to infrastructure.
The South African Police Service has established multi-disciplinary Economic Infrastructure Task Teams that are operational in 20 identified hotspots. In the last six months, these teams have conducted around hundreds of operations and made a significant number of arrests.
Transnet has developed partnerships with the industry and private security to address cable theft and vandalism on the freight rail network through advanced technologies and additional security personnel.
As industry, law enforcement agencies and government departments we will deepen our cooperation to stamp out illegal mining and other acts of economic sabotage.
The fourth area of work is to improve the regulatory environment.
We will continue working with industry on reducing backlogs in prospecting and mining applications.
I understand that over the past 18 months we have reduced the backlog of applications by 42 per cent and plans are in place to eliminate the backlog in the short to medium term.
The Department of Mineral Resources and Energy has indicated that the process for procuring an off-the-shelf cadastral system, which can be customised to South Africa's needs, is underway.
This is essential for the operation of a modern mining rights administration system, which in turn is vital for the growth of the industry.
These are some of the efforts we are undertaking as South Africa to improve the business operating environment for a sector that is the lifeblood of our economy and that of the continent.
South Africa is home to some of the most experienced miners in the world, with unparalleled expertise, knowledge and capacity for innovation.
Just as we look to attract investment in mining to grow our economy and create jobs, investors will find South Africa as an attractive destination for miners and associated sectors.
This is particularly the case for companies looking to leverage the opportunities presented by the global green energy transition and the African Continental Free Trade Area.
Just as there can be no development without mining, mining must be at the forefront of social development.
The implementation of Social and Labour Plans must be accelerated and improved.
These plans have an important contribution to make to the provision of housing, schools, sporting facilities, bursaries, health facilities and road infrastructure, among others.
This is a challenging time for mining, both in South Africa and across the continent.
However, we have the means to overcome our difficulties and forge a brighter future for this industry.
As the world changes, mining is changing with it and the industry stands ready to seize the opportunities that the future presents.
I wish you all the best for another successful Investing in African Mining Indaba that places mining firmly at the forefront of the continent's growth, development and prosperity.
I thank you.
PRESIDENT RAMAPHOSA TO ADDRESS NATIONAL CONFERENCE ON THE CONSTITUTION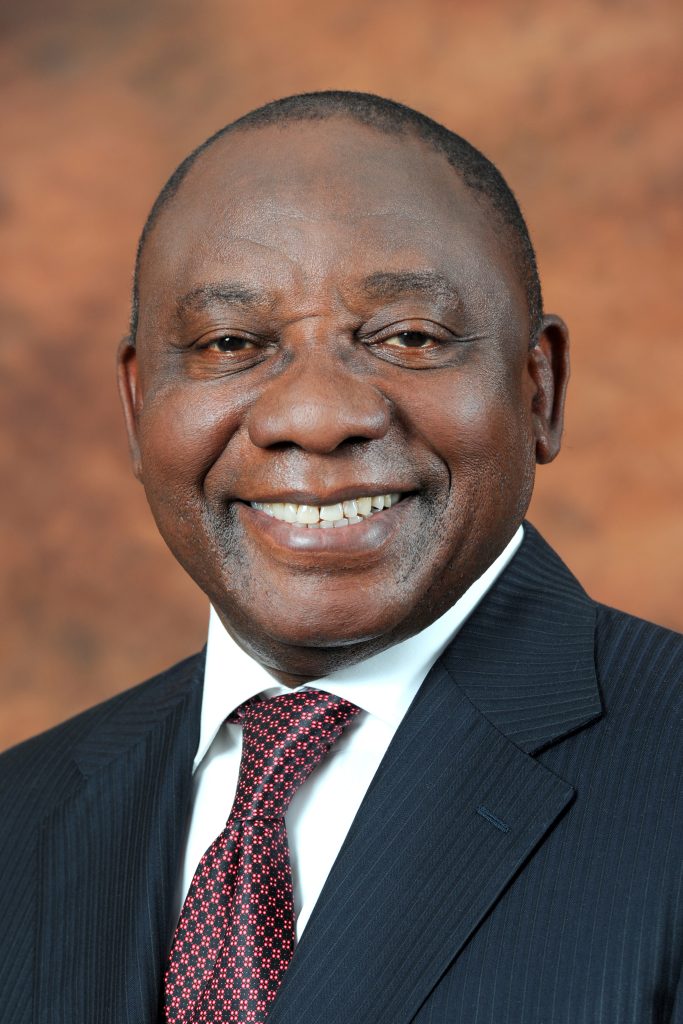 President Cyril Ramaphosa will tomorrow , Wednesday, 22 March 2023, deliver the keynote address at the first day of the three-day National Conference on the Constitution which is titled Reflections And The Road Ahead.
The event will take place at the Gallagher Convention Centre in Midrand, Gauteng, under the theme "Reflections on the Constitution: Rule of law, accountability, social and economic justice".
The conference gives the nation an opportunity to reflect and engage in dialogue on the past 25 years of the Constitution, nation building, gender equality, youth economic empowerment, service delivery and social stability, with the objective of charting a way forward that builds on the gains of democracy.
As a platform for deliberating on continuous, robust debate on the purpose and effectiveness of the Constitution, the National Conference on the Constitution intends to broaden the discourse on the Constitution and encourage members of the public to participate in the conversation on constitutionalism and the state of democracy in the country.
Some of the focus areas in the programme include:
• Transforming and building an independent and resilient judiciary;
• Transforming and growing the economy as a constitutional imperative;
• Progress on land reform: restitution and distribution;
• Governance and electoral reform;
• Effectiveness of constitutional and independent statutory bodies in strengthening
constitutional democracy.
The conference will be attended by prominent figures of South African society including academics, members of legislatures, constitutional and independent statutory bodies, mayors, political parties, youth, students, business leaders, religious leaders, representatives of the legal fraternity, traditional leaders, media and others.
The conference will be held as follows:
Date : 22-24 March 2023
Time : 08h30
Venue: Gallagher Convention Centre, Midrand, Gauteng
WHOSE MINERALS ARE THEY ANYWAY?
COCA COLA V CHINAMASA – WAS IT EXTORTION OR A BRIBE
Here are the facts:
THE COCA COLA COMPANY (TCCC) acquired THE ENTIRE ISSUED SHARE CAPITAL OF CADBURY SCHWEPPES PLC resulting in the control and management of the global Schweppes businesses into TCCC value chains including Schweppes Zimbabwe Limited (SZL), a company incorporated in terms of the laws of Zimbabwe.
Mr. Brian Musekiwa, a Zimbabwean-born professional based in Texas, USA, said: "I had no idea of the SZL matter and its intersection with the SMM Holdings Private Limited (SMM) affair until I joined the Justice Under Rule of Law's (JUROL) corporate heritage and legal literacy campaign powered by the Banking on Africa's Future (BOAF) of which I am a paid up member. I have followed the SZL saga with keen interest not because of the Zimbabwe angle but because TCCC is a global corporate icon and just the idea that this company was party to an extortion and corrupt deal involving the payment of $2.7 million to Chinamasa, Mnangagwa's key 2017 coup ally, is chilling leading any person like me to want to know if there exists any causal link between the complicity of TCCC's alleged corrupt practices and conduct in relation to the affairs of the SZL localization and upgrade program concluded with Africa Resources Limited (ARL), a private company incorporated in terms of the laws of the BRITISH VIRGIN ISLANDS (BVI) and wholly owned by Mr. Mutumwa Mawere, a Zimbabwean born South African naturalized citizen, who Mnangagwa and Chinamasa using Messrs. Edwin Manikai and Afaras Gwaradzimba as surrogates, and the extrajudicial and the unconscionable theft of the control and management of SZL and other juristic entities using an unprecedented draconian and barbaric law called the Reconstruction of State-Indebted Insolvent Companies Act that was authored by Mnangagwa to bridge him to state power."
Mr. Cornwell Mutetwa, a Zimbabwean businesan said: "I naively thought that the reconstruction project was solely premised on the affairs of SMM as a company and not on the person of Mawere and his alleged interests in companies like SZL.
I am pleased that Mr. Mucha Mugore, a member of BOAF-JUROL, inspired by findings in his MBA dissertation research on how public power was abused in expropriating Mawere's relationships with not only SMM but many separate and distinct juristic entities, provoked in a whatsapp group that the record of this sad chapter in the corporate history of Zimbabwe must be corrected preferably in form of a memoir written by Mawere.
I was encouraged and remain so that I have flins myself being part of this noble project that has enabled me to interface with Mr. Mawere who has generously downloaded critical information that hitherto has not been in the public domain. I had no idea that Coca Cola Holdings Netherlands (CCHN) was directly and indirectly involved in the affairs of SZL until I read this:
Having understood that it was the Zimbabwe Competition and Tariffs Commission (TCTC) was weaponized to have jurisdiction beyond its mandate to regulate competition issues to become relevant in prescribing localization matters, I began to understand that under the late Mugabe's watch the governance system was already broken.
My memory was then provoked to appreciate why the former Minister of Indigenization, Hon Kasukuwere, had a hand in the SZL matter and used his public office to cause ZCTC to require as a condition for approving that the control and management of SZL be divested and deprived from TCCC using public power.
It is against this background that the extortion inherent in the extract below from a meeting between SZL's then SA-based legal counsel, an employee of Coca Cola South Africa Pty Limited, a private company incorporated in terms of the laws of SA, can properly be understood:

On the advise of Gwaradzimba whose relationship with SMM was a consequence of a decree and an order issued by Chinamasa with no judicial involvement, CCSA according to Mr. Mokwena, in his capacity as the legal counsel of both SZL and CCSA, was advised by Gwaradzimba and accepted his advise to part with a bribery of $2.7 in million to cause Chinamasa to exercise public power to issue a notice removing SZL from the purported and unlawful and invalid control by Gwaradzimba using the order issued by Chinamasa in relation to SMM affairs only.
It is chilling that Chinamasa used public power to issue a notice dates 26 January 2006 and through his appointee was rewarded with a secret gift of $2.7 million to the prejudice of ARL and its sole shareholder, Mr. Mawere."
Mr. Peter Makoni, an attorney and a member of BOAF-JUROL, said: "I have had the opportunity to read and understand the sequence of events leading to the confiscation of equipment acquired by ARL using the personal agency of Mr. Mawere as set out below:
Having concluded that Chinamasa was unjustly enriched to the tune of $2.7 million based on fraudulent representation that the $2.7 million that ARL, a company whose affairs fell outside the jurisdiction of Zimbabwe and, therefore Chinamasa and his surrogates, in exchange for a government gazette to divest and deprive ARL of the control and management of the upgrade equipment that was conveyed by Petter Trading Pty Limited as ARL's agent, received pocket money to be used for ulterior motives in the amount of $2.7 million from CCSA.
It would please anyone interested in building a future of not only Zimbabwe but Africa that is characterized by the respect of the rule of law to take notice of the documents in the flipbook below:"