South Africa Welcomes Vice President of Vietnam on Official Visit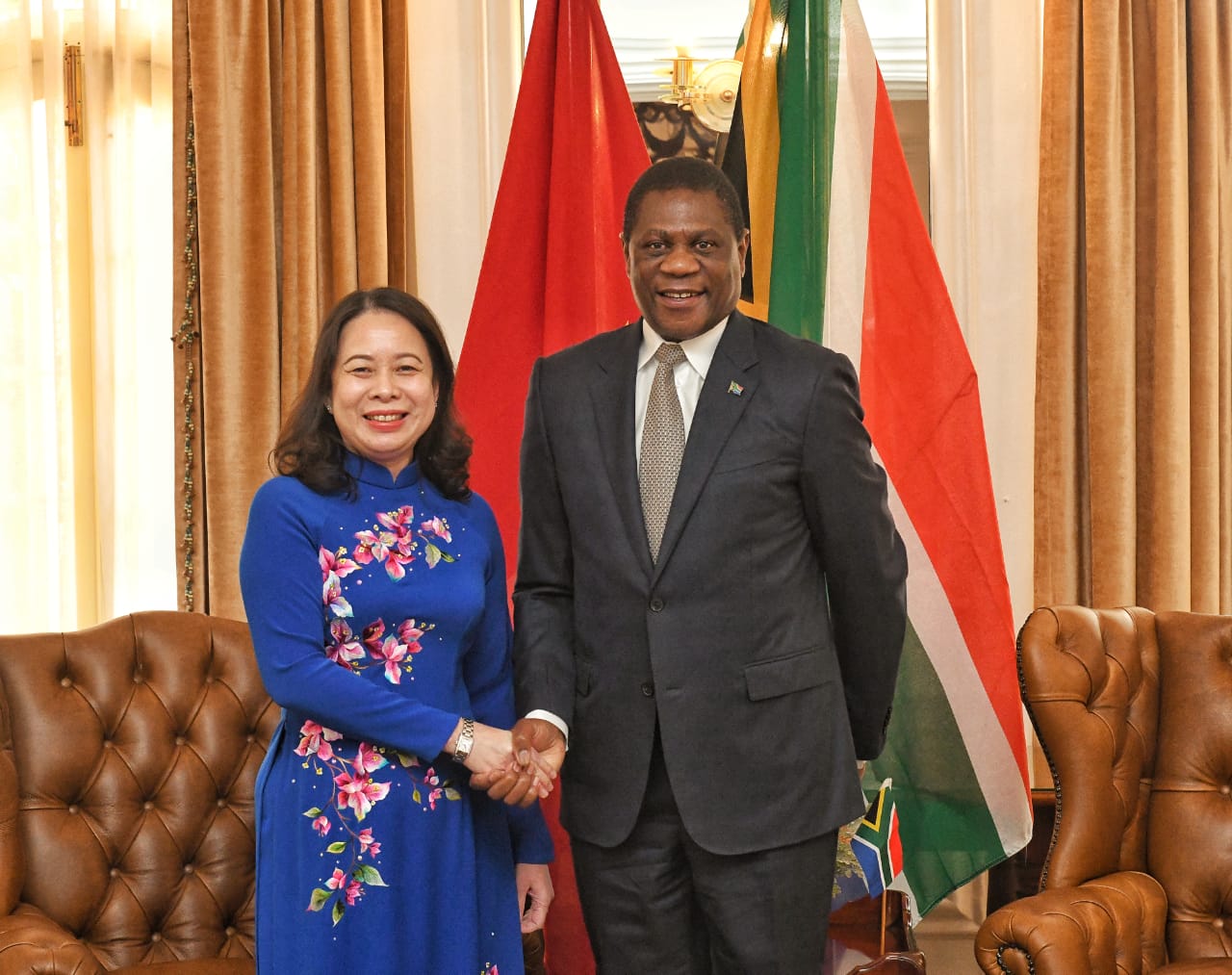 Pretoria, South Africa – 15 September 2023
South Africa welcomed the Vice President of the Socialist Republic of Vietnam, Her Excellency Ms Vo Thi Anh Xuan, on an official visit today. The visit is taking place in the year that South Africa and Vietnam are celebrating 30 years of diplomatic ties.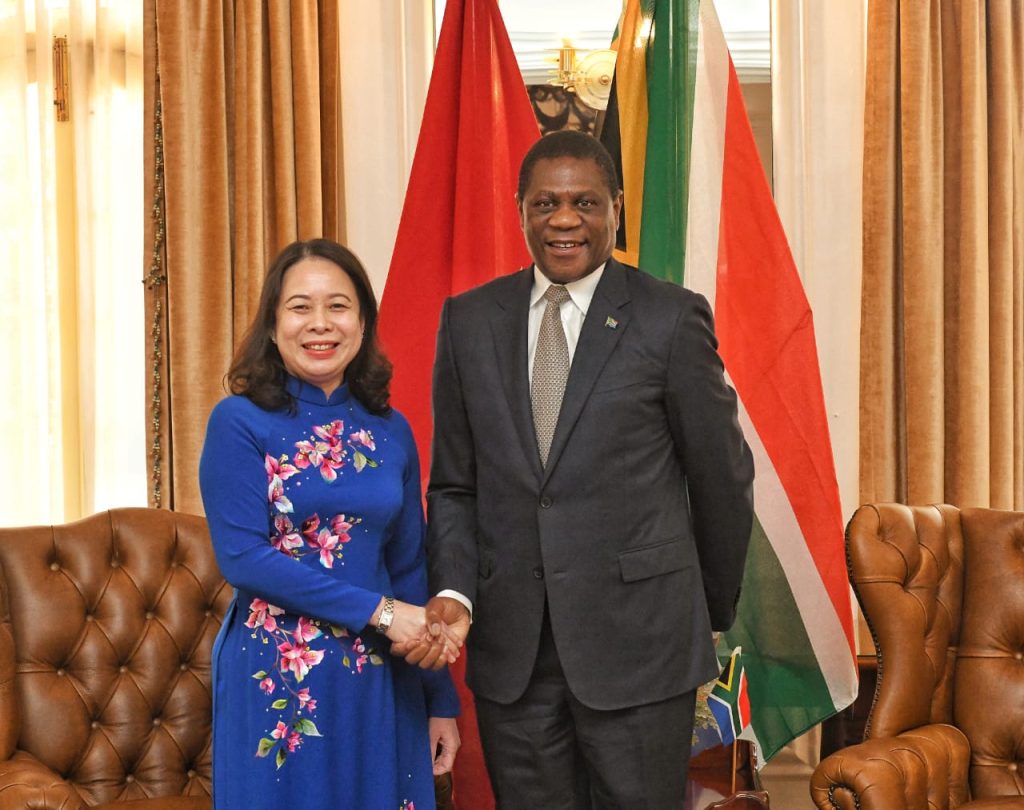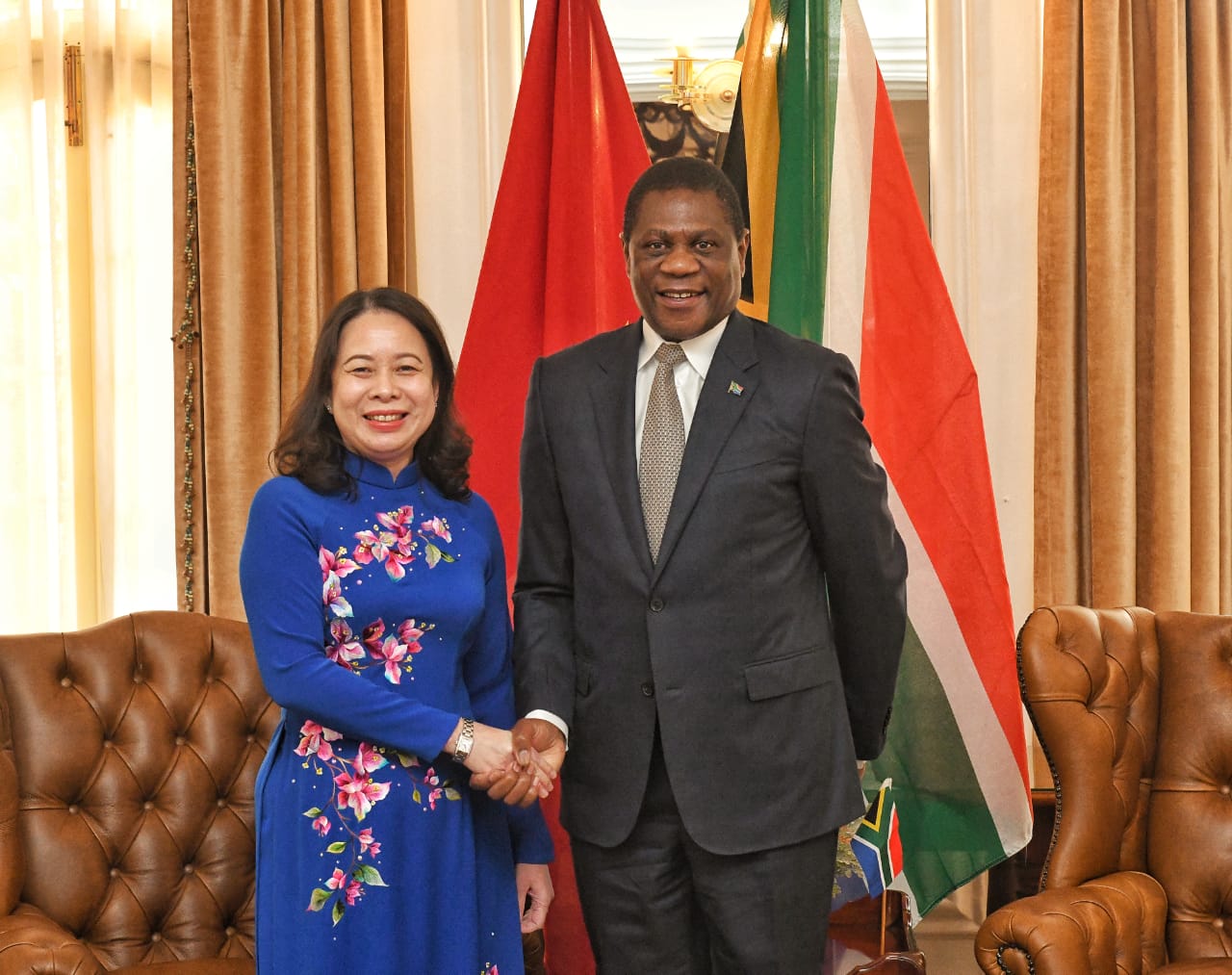 In his opening remarks, Deputy President Paul Mashatile said that South Africa values its strong and enduring relationship with Vietnam. He described the two countries as steadfast friends and allies.
The Deputy President said that South Africa is committed to deepening and broadening its bilateral relations with Vietnam, especially in the areas of trade and investment. He noted that Vietnam is South Africa's 5th largest trading partner in the Association of Southeast Asian Nations (ASEAN) region. However, he said that there is still much potential for increased bilateral trade.
Deputy President Mashatile also encouraged Vietnam to take advantage of the African Continental Free Trade Area (AfCFTA) agreement, which aims to provide broader and deeper economic integration across the continent.
The Vice President of Vietnam is accompanied on her visit by a business delegation. The Deputy President expressed confidence that the interactions between the South African and Vietnamese business communities will yield fruitful outcomes.
Deputy President Mashatile also thanked the Government of Vietnam for its valuable assistance extended to South Africa in its endeavour to secure the status of a Sectoral Dialogue Partner of ASEAN.
The official visit of the Vice President of Vietnam is expected to further strengthen the ties between South Africa and Vietnam.