Mr. Jagjit Singh Calls for Global Peace at Oxford University Summit
Oxford, United Kingdom – September 27, 2023
Mr. Jagjit Singh, the CEO and Founder of The Royal India group of restaurants in South Africa, delivered a passionate speech on global peace during the Global Peace Summit held at Oxford University on September 27, 2023. Mr. Singh's powerful address emphasized the critical need for unity, understanding, and collective action to address the world's most pressing challenges.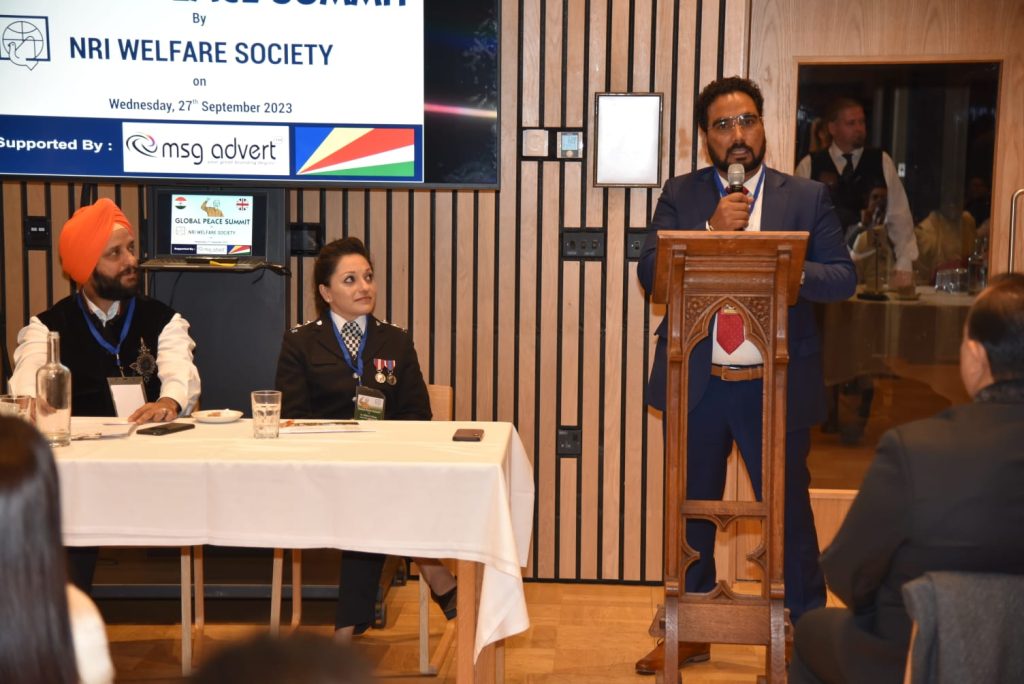 In his speech, Mr. Singh began by calling for a moment of silence to remember the victims of recent disasters and conflicts worldwide, highlighting the profound impact of events like the Morocco Earthquake, floods in Libya, the ongoing war in Ukraine, and other global crises. He stressed the urgency of coming together as a global community to work towards lasting peace.
The essence of Mr. Singh's message was that peace is not merely the absence of war, but a state of harmony, understanding, and cooperation among nations and individuals. He emphasized that peace is a fundamental prerequisite for sustainable development, social justice, and the fulfillment of human potential on a global scale.
He acknowledged that in today's interconnected world, the actions of one nation can have far-reaching consequences for others. Challenges such as poverty, inequality, terrorism, climate change, and pandemics necessitate global cooperation and collective efforts to find solutions.
Mr. Singh called for active engagement and shared responsibility in fostering peace. He urged individuals to promote a culture of peace in their communities, schools, workplaces, and homes. Education, according to him, plays a pivotal role in this endeavor, as it equips individuals with the knowledge, skills, and attitudes necessary to become active global citizens and agents of positive change.
Addressing the root causes of conflict and violence was another crucial aspect of Mr. Singh's message. He stressed the need to combat poverty, inequality, injustice, and the unequal distribution of resources, which often contribute to conflict and extremism. Promoting social and economic development, ensuring equal rights and opportunities, and addressing underlying grievances are vital steps towards creating an environment conducive to peace and stability.
Mr. Singh also emphasized the importance of disarmament and the need to eliminate weapons of mass destruction. He called for arms control agreements and investments in sustainable security measures that prioritize diplomacy over force.
Human rights protection and promotion were central to his message. Mr. Singh underscored the universality and indivisibility of human rights, emphasizing their role as the foundation of a just and peaceful society. He urged accountability for those who perpetrate human rights abuses and called for justice and reconciliation.
Mr. Singh concluded his speech by invoking the words of Nelson Mandela, emphasizing the creation of an environment where all can flourish, regardless of their backgrounds. He reminded the audience that unity, justice, and peace are attainable through collective action and collaboration.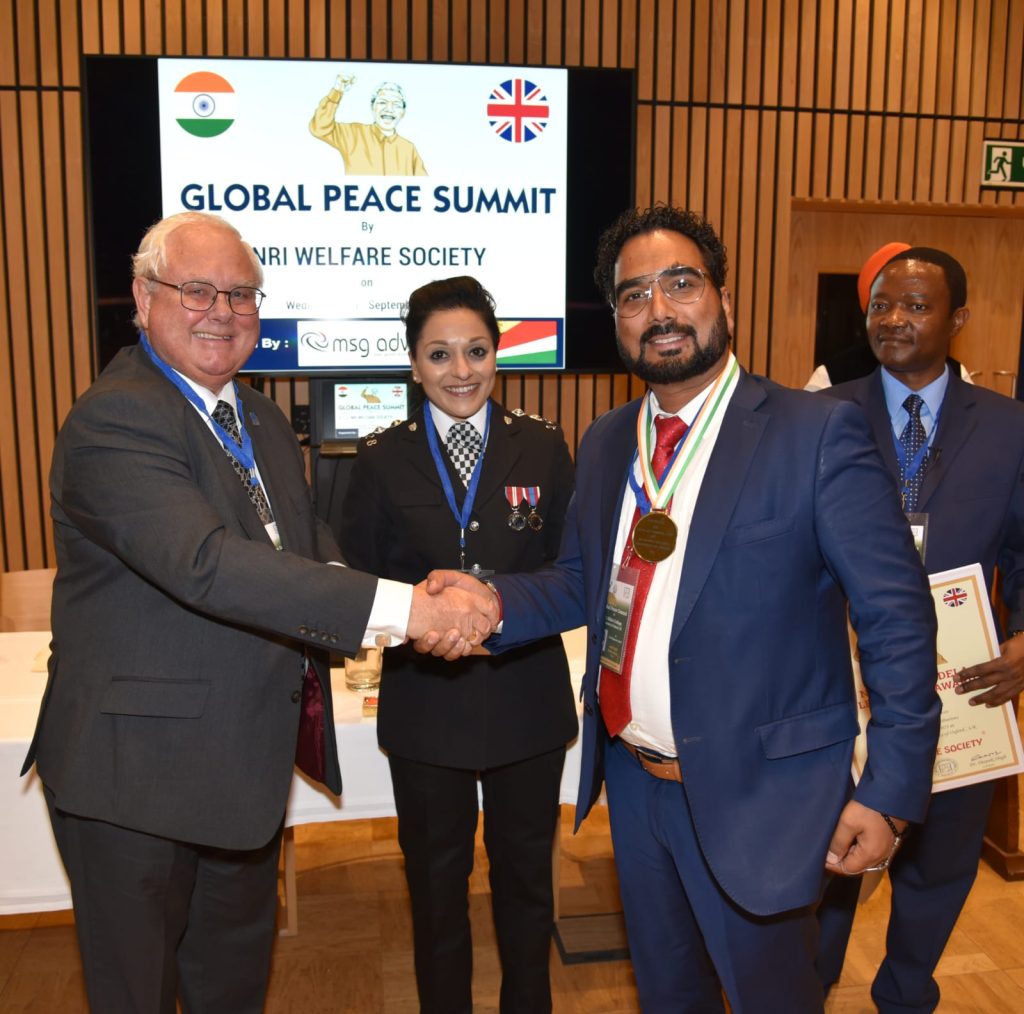 In a world often overshadowed by conflicts and divisions, Mr. Jagjit Singh's message served as a beacon of hope, urging global citizens to come together and strive for a world where peace prevails, justice reigns, and the dignity of every individual is upheld. His journey of entrepreneurship and commitment to addressing the triple challenges of poverty, unemployment, and inequality in South Africa make him a point of light in securing Africa's future and a testament to the power of determination and change, echoing the ideals of Nelson Mandela.