The Royal India Restaurant Group CEO and Founder, Jagjit Singh Honored with The Nelson Mandela Leadership Award by the NRI Welfare Society of India at the Global Peace Summit in London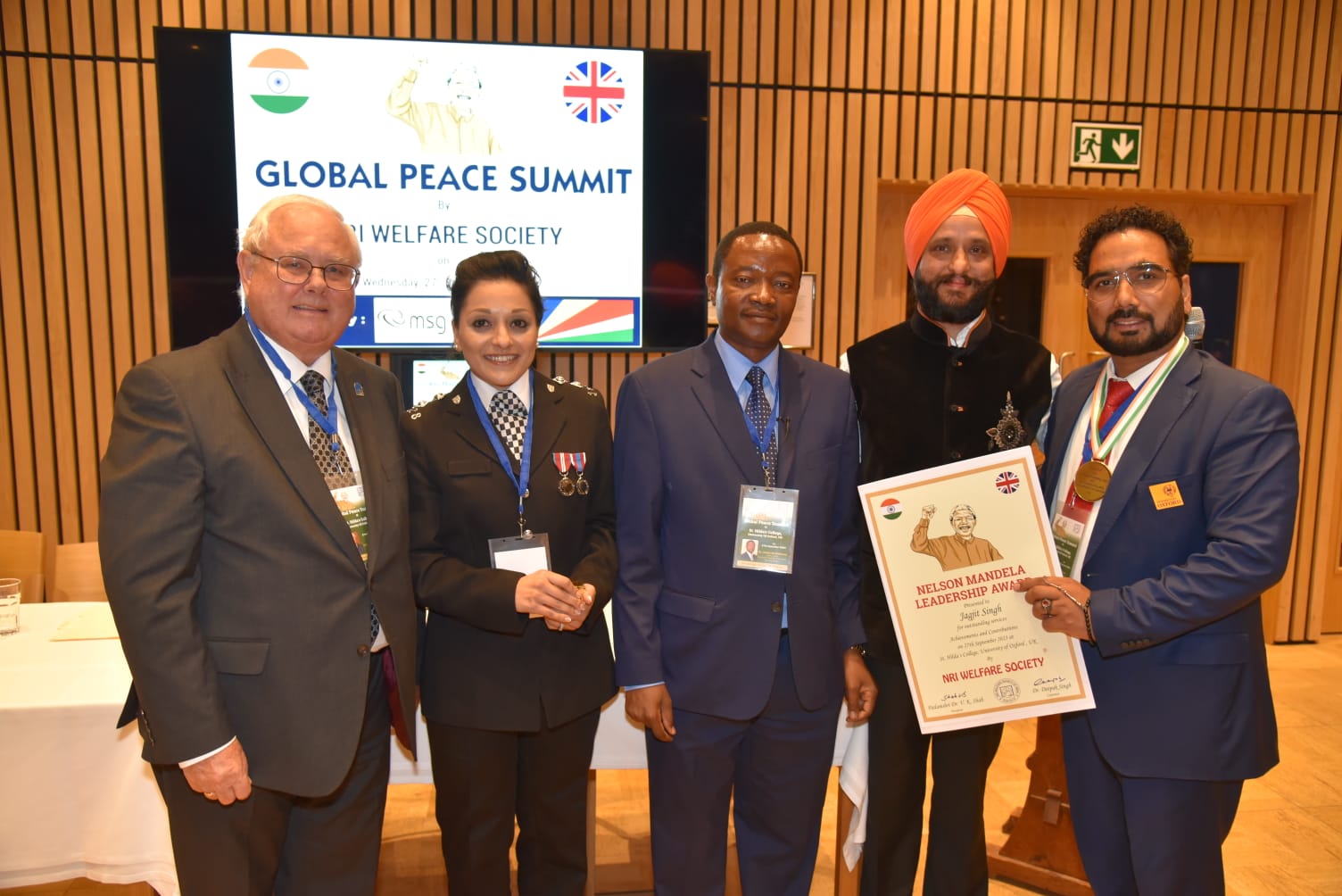 Brian Kazungu
The Royal India Restaurant Group CEO and Founder, Jagjit Singh Honoured with The Nelson Mandela Leadership Award by the NRI Welfare Society of India at the Global Peace Summit in London on the 27th of September 2023.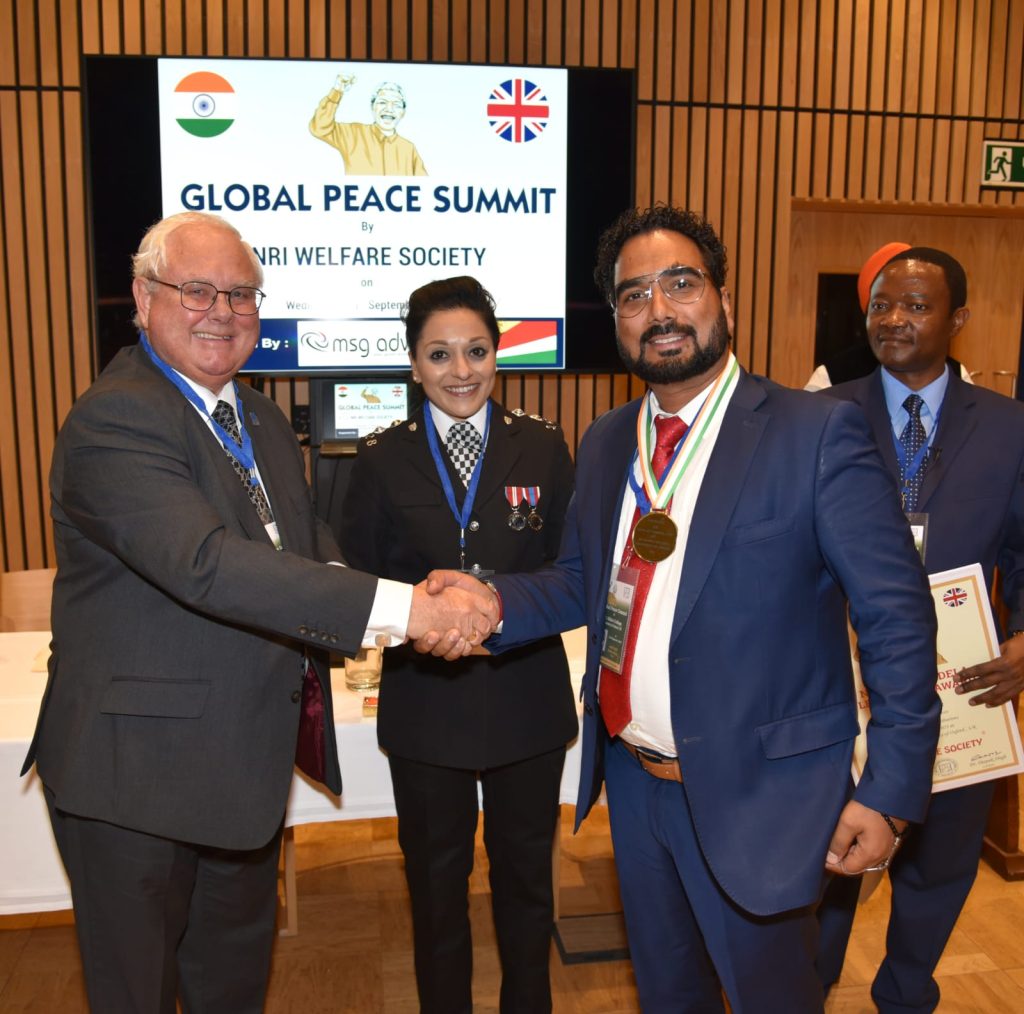 Several leaders from all over the world including some British politicians, foreign government representatives and spiritual leaders graced the NRI Global Peace Summit, which was convened by Mr Deepak Singh, the Cultural Ambassador of Seychelles.
Among the delegates who attended the event were Her Excellency Ohood bint Khalfan Al Roumi, the Minister of State for Government Development and the Future in the UAE Government. She is the former Minister of State for Happiness in the United Arab Emirates.
Also present was the Democratic Republic of Congo Presidential Candidate, Dr Justin Bisimwa Mudekereza and an Indian senior spiritual leader, BK Surya Bhai as well as Honourable Katya De Giovanni, Chairperson of the Social Affairs Committee in the Government of Malta as well as Ms Anna Hora, the founder of India's Empower To Be The Best.
While delivering his emotionally engaging and life touching acceptance speech at The Global Peace Summit, Mr Singh encouraged people from all over the world to be active participants towards creating a peaceful and prosperous world for all.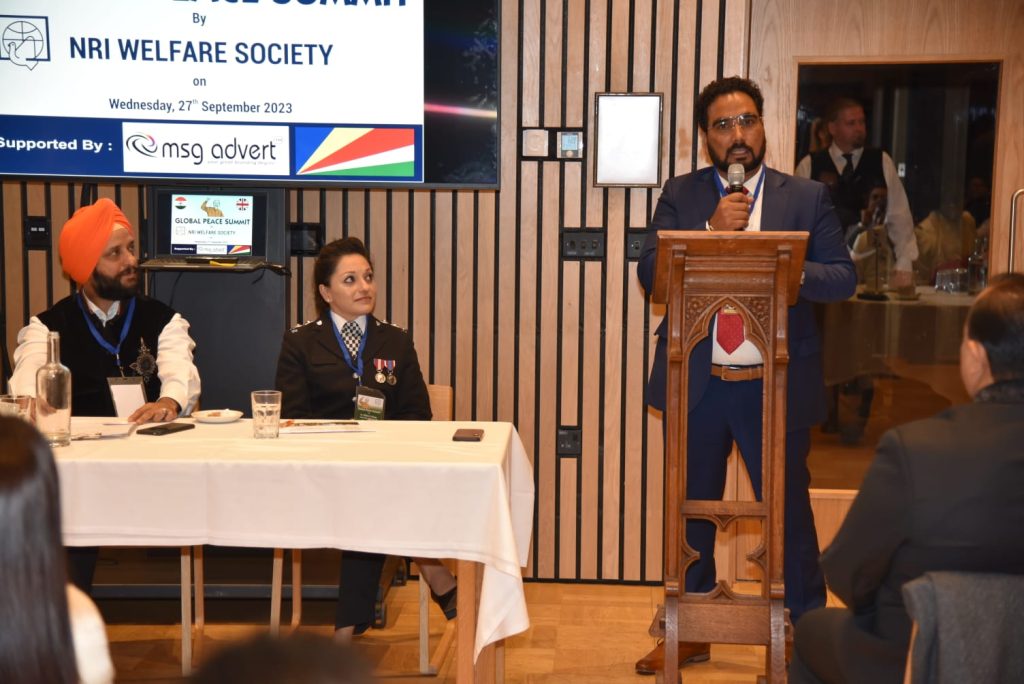 Jagjit Singh who is a multi-award-winning entrepreneur based in Sandton, Johannesburg, South Africa highlighted that the root causes of conflict and violence are poverty, inequality, and injustice as well as lack of access to basic resources and opportunities.
He added that poverty, inequality, and injustice fuels resentment and drive people towards extremism and violence and thus there is a great need for positive life transforming initiatives which brings people together.
Jagjt Singh who draws much inspiration from the late global peace icons such as Nelson Mandela and Mahatma Gandhi said that it is necessary for people all over the world to come together and strive for peace and reflect on its significance to their respective communities.
He stressed the importance of global co-operation and collective efforts by individuals, corporates, and nations towards overcoming serious challenges such as poverty, inequality, and terrorism.
The multi-award-winning entrepreneur also emphasized the relevance of dialogue and diplomacy as indispensable tools that can be used by all and sundry to find common ground in order to resolve conflicts peacefully.
"By promoting social and economic development, ensuring equal rights and opportunities for all, and addressing the underlying grievances, we can create an environment conducive to peace and stability" Mr Singh pleaded with the Global Peace Summit delegates.
He urged all the delegates to recognize the fact that peace is not solely the responsibility of governments or international organizations but is rather a shared responsibility that falls upon everyone through promoting tolerance, empathy, and dialogue.
Mr Singh further emphasized the need to cultivate a culture of peace in communities, schools, workplaces, and homes since through these actions and interactions, the seeds of peace will create a ripple effect that extends beyond immediate surroundings.
The NRI Welfare Society of India which is the hinge of interaction between the country of India and Non-Resident Indians describes the Nelson Mandela Leadership Award as a 'felicitation to those who have contributed in encouraging peace and harmony in the globe.'