A Global Church Revolution Is Loading…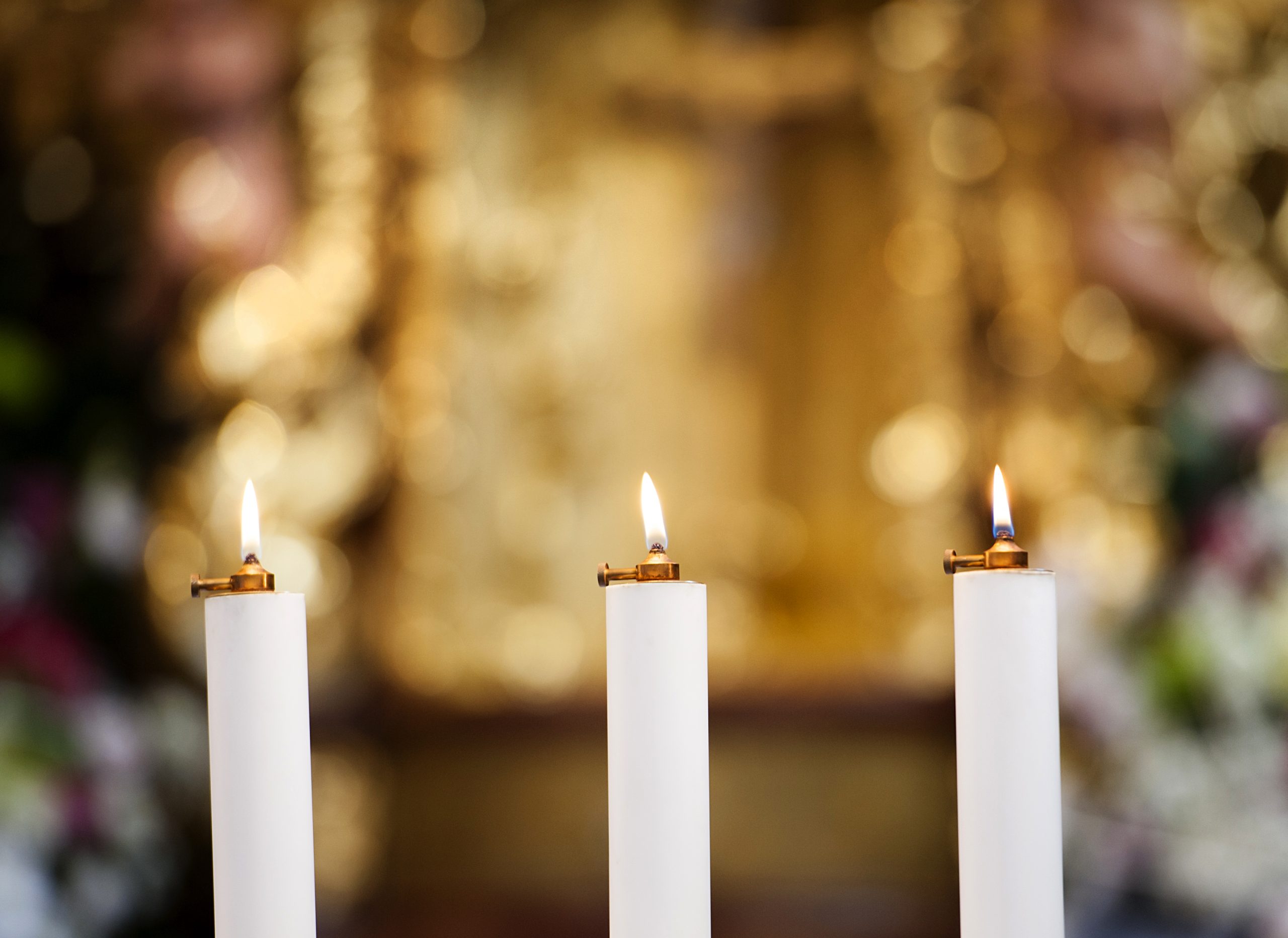 During the third week of this January 2020, social media has somehow in a way given me a serious and critical insight on what is happening across the religious spectrum especially in the church.
From chatting on WhatsApp to browsing on Facebook, I have come across messages with a common or related meaning even though these messages came from different people who probably do not have a common group agenda but yet all highlighting something about the church or religion that needs urgent attention.
On the 14th of January this year, I received a comedy video clip of a lady who was having a heated conversation with her pastor about the promises and declarations that were made by the pastor on her life and yet these promises did not materialise.
She talked about the monies she had expended in preparation for her marriage and the wedding that her pastor had declared and yet unfortunately the words of the clergyman never came true.
The lady in the mentioned video clip is a very good actor indeed, because from the way she was performing, the whole incident looked like something that was actually happening to her in real life.
She sounded and looked so frustrated because of what had happened and was now opting to go and marry the very pastor who had pronounced to her the words that never came true.
After watching this video, I said to myself, yes, this is just a comedy and these people are performers/artists/actors etc. but the issue that they are talking about has got so many people who can relate with it even though they may not be able to be as expressive as this comedian.
Then, on the 17th of January this year, I saw two Facebook posts whose message clearly resonated with what was being conveyed in the video that I talked about.
These Facebook messages came from different people, a young man and a young woman who probably were not aware of what the other had posted.
One read as follows: "This 2020. We are resisting the urge & temptation to overlook the work, input, value, anointing and giftings of young Christian women and MEN in the kingdom purely because their ministries have not been validated by a ring on their finger, a man/woman in their bed and the title of 'Someone' s Wife/Husband'. This year, we are seeing gifts as gifts! And the Lord will be glorified. Amen Church".
Then the other one read as follows: Dear Pastor. If after your sermon we know what you had for breakfast, how many cars you own, your bank balance and favourite holiday resort but still have no idea what Jesus really came to do for us, what His promise is for the weak and faint hearted ,and forgiveness of our sins then you have failed. Please don't take us for granted. Some of us used the last money we had to come to church in faith that God would use you to shape my life for the better."
After reading these posts, I remembered that on the 16th this same month, I did also see a well-designed flyer on Facebook which was addressed to all pastors and church leaders. The flyer was for an event themed Church Member Experience Master Class and it was to be held in Harare, Zimbabwe.
"We are excited to be hosting our first program in 2020.The program is for Church Pastors & Leaders where we are dealing with key issues to do with Church Members Experience. Through this training, Pastors, Bishops, Evangelists, church leaders & church administrators will learn to improve their skills and /or acquire new ones" – Read a message accompanying the flyer.
I carefully looked at the flyer, paying much attention to the names of the speakers so that I could later on research on their ages and then link the phenomenon of frustration that have been addressed in the video that I talked about plus the messages on the posts that I highlighted earlier on.
I found that the speakers were all still way below the fifties and to me this showed that there was an element of relative understanding in them of the frustration that a number of people around that age group and below are having concerning their joining or continued participation and lasting membership in the church and thus the issue had to be addressed.
After reading those messages and watching that video, I told myself that the universe was breathing something serious to mankind especially concerning the church and religion.
I then related all these developments to what I had personally written and published before.
In one of the books that I wrote, a poetry anthology titled General Emeritus – Wisdom, Mysteries and Dark Sayings, there is a poem called Church Revolution.
This poem talks about the frustrations of the church folk under the oversight of those that are mandated to lead them in the journey of life.
Here under is the last stanza of the poem Church Revolution:

With the church, something has surely gone wrong
It's clear, even in the mirror of life, that those in it are no longer feeling strong
They are just holding on because they need somewhere to belong
As such, the church needs a revolution and this is the sound of the gong

In coming up with this poem, I had wanted it to act as a summary of a script of a movie that I planned to work on in the future based on what I was observing especially among the Christian folk.
I know that churches, just like any other organisation including political parties, corporations and non-profit organisations always need to keep a constant review of their modus operandi in order to be responsive to the people they serve in order to avoid losing relevance.
The issue of frustration, even murmuring among church goers is not something new, for we can even read of related incidences in the Bible itself but the important thing is that this issue needs attention especially from a proactive angle or else the impact and relevance of the church in the society will be diluted.
In the following scripture, we see a scenario that highlights what happens when people's concerns in a church setting start to manifest and then we learn from the apostles how to handle developments of such a nature.
Acts 6vs.1-8: And in those days, when the number of the disciples was multiplied, there arose a murmuring of the Grecians against the Hebrews, because their widows were neglected in the daily ministration. 2: Then the twelve called the multitude of the disciples unto them, and said, It is not reason that we should leave the word of God, and serve tables. 3: Wherefore, brethren, look ye out among you seven men of honest report, full of the Holy Ghost and wisdom, whom we may appoint over this business. KJV
In the above case, we can see that the effectiveness, relevance and impact of the church can only be felt when this institution starts to be responsive to the real life issues of mankind on earth coupled with the preparation of the same people for the afterlife.
Those church leaders who are consciously self-serving and those that are not tolerant and forthcoming to the adoption of diverse gifting in a church set up will face a rude awakening because religion or no religion, people are getting smarter and critical in their approaches to the issues of life.
The people of now, especially the youth who are well versed with what is happening the world over are so particular about results, efficiency and effectiveness.
Those leaders who fail to understand that will not have the power any longer to use the chains of religion to bind people who have become spiritually conscious of their identities and gifting.
As such, a time is coming when the church shall be the church indeed, a time is coming when churches shall be practical and accountable results based Bible inspired spiritual movements which are not merely scripture quoting revolt pacifying public relations units of political parties or self-centred enrichment schemes by some unscrupulous societal elements.
The rays of the lights of this soon coming time of revolution are already glimmering on the horizon of reality as the youth and other members of society are waking up from the traditional, religious, political and cultural slumber that have succumbed the human race to manipulation for decades if not for centuries.
Based on the following scripture, we learn that according to Jesus as him being the basis of the church movement, the true identity of the church is confirmed by activities that are tailored towards the eradication of poverty, the healing of diseases, the psychological rehabilitation of those who are stressed and the freedom of those who are bound both physically and spiritually while at the same time not forgetting his second coming.
Luke 4vs.17-21 And there was delivered unto him the book of the prophet Esaias. And when he had opened the book, he found the place where it was written: 18: The Spirit of the Lord is upon me, because he hath anointed me to preach the gospel to the poor; he hath sent me to heal the brokenhearted, to preach deliverance to the captives, and recovering of sight to the blind, to set at liberty them that are bruised: 19: To preach the acceptable year of the Lord: 20: And he closed the book, and he gave it again to the minister, and sat down. And the eyes of all them that were in the synagogue were fastened on him: 21: And he began to say unto them, This day is this scripture fulfilled in your ears.
When John the Baptist sent his disciples to go and enquire on the person of Jesus according to the rumour of his being which was circulating, Jesus responded by the demonstration and fulfilment of the scripture that he had talked about in the scripture quoted above.
This meant that in this particular case, the proof of him being Jesus was to be shown through the fulfilment of the key result areas (k.r.a) of his mandate as laid out in the book of Isaiah.
In the same case, we have to understand that the church is basically a composition of Christians and by Christians is meant people who are Christ like.
This therefore means that if people are Christ like, they must be found to be fulfilling the above mentioned special needs of the people in the community (Luke 4vs.17-21).
It is however unfortunate that across the globe, especially in Africa, the poor still remain poor and more so, they are even made to be poor through the church system because of the fact that a significant number of them are gullible long term serving Christians.
More so, these poor people are continuously heartbroken by failure and hopelessness with diseases and sicknesses continuing to wreak havoc among these desperate masses.
A notable number of people that go to church are merely the property of the church rather than independent personalities who believe that even they themselves are created in the image of God and that the church is a central place for them to utilise their different gifts both physical and spiritual for the glory of God and for their mutual joy, peace and development.
These congregants lack themselves in themselves and more so, they are further doomed when they lack the validation of their church leader of whom some even believe is their only most immediate point of contact between them and the Supreme Being Himself.
I remember well that when churches like the UFI by Prophet Emmanuel Makandiwa and PHD Ministries by Prophet Walter Magaya etc. started in Zimbabwe, many people flocked to these churches and abandoned their traditional churches where they were raised.
It was not only the youth who did that but even some well grown up people who had been affiliated with their traditional churches for decades crossed the bridge to the new environments which were seemingly practical in approach and responsive to their needs.
The emergency of the above mentioned churches shows that what is keeping most people in a number of churches is not that they are satisfied with the output or results thereof but it is just that there is no immediate alternative church that offers them better results.
More so, quite a number of people who have been born and bred in the church may find it difficult to just walk away but truth be told, deep down in their hearts and minds, they are hurting out of frustration that comes from lack of change in their realities of life regardless of the commitment they have to the church and its religious causes.
Christians may be just one group of people who are being choked by religion the world over and yet unlike the two bold young individuals who expressed their views on Facebook as mentioned in this article, most church goers find it difficult to express themselves or to take decisive action that brings about positive results in their lives.
These days, it is rare and difficult to find young men and who women who are exercising their spiritual gifts in churches unless quite often they just break forth and start something on their own because of religious bureaucracy and the suppression of other people's gifts in church.
1Corinthians 12vs.4-11 Now there are diversities of gifts, but the same Spirit: 5: And there are differences of administrations, but the same Lord: 6: And there are diversities of operations, but it is the same God which worketh all in all: 7: But the manifestation of the Spirit is given to every man to profit withal: 8: For to one is given by the Spirit the word of wisdom; to another the word of knowledge by the same Spirit: 9: To another faith by the same Spirit; to another the gifts of healing by the same Spirit: 10: To another the working of miracles; to another prophecy; to another discerning of spirits; to another divers kinds of tongues; to another the interpretation of tongues: 11: But all these worketh that one and the selfsame Spirit, dividing to every man severally as he will. KJV
The phenomenon of gift suppression is so common in churches these days to such an extent that only the leader becomes all the gifts unto everybody against the above scriptures that identifies and celebrates the diversity of gifting and the uniqueness of personalities among people in the society, the church included.
However, despite the ongoing suppression of gifts and other religious failings of the contemporary church, we can see from the discourse that is gathering momentum on social media that in the corridors of religion, there is a serious awakening that cannot be ignored.
Church leaders who shall not see the need for reformation and embrace the true multi-faceted dynamics of the gospel in addressing the reality of mankind on earth shall in the allegory of grammar be called the past tense.
People are starting to talk about what matters in their Christian journey, including things that are working and those that are not bringing any results and soon this talk will lead to serious action towards the invalidation of the status quo if there is no urgent redress to the church's modus operandi.
The church has the capacity and mandate to solve the real life issues of mankind on earth if it shall seek to abide by the scriptures from an all-inclusive spiritual perspective as compared to some of the self-serving religious approaches that are being widely adopted across the globe.

Brian Kazungu is a Christian, Media Practitioner, Author, Poet, Technology Enthusiast, Entrepreneur and an Opinion Leader.

https://www.amazon.com/author/briankazungu
https://muckrack.com/brian-kazungu
@BKazungu-Twitter

Where There Is A Problem There Is Always A Solution – Inspired24/7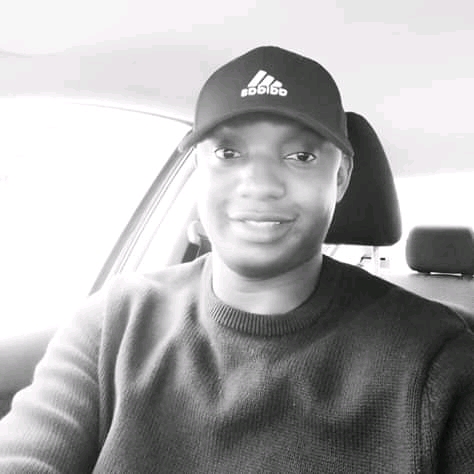 Despite our backgrounds, race, qualifications and nationalities, we all face different kinds of problems that may weaken our resolve, drain our energy and threaten the accomplishment of our goals.
However, regardless of the kind and magnitude of the problems that you may face from time to time, it is important to understand that where there is a problem, there is always a solution.
Right now, as you read this, you may be going through an overwhelming situation but I must tell you that you are in that situation because you are part of the chosen few who are designed to come up with a proven solution to your problem.
Based on my own experiences, observation, research and interaction with other people, I have come to understand that for every problem there is always a solution even in those situations that we may think we are doomed or have hit the end.
As such, it's important to understand that whatever you may have considered to be the end of the road because of pain and desperation may quite often be a sign of new beginnings and thus you must not be easily shaken by tough situations which will never last forever.
All what is needed is for you to remain resilient, stay focused, strategize and then take informed action, with hope and faith being your cheerleaders even in the worst of circumstances.
I am going to share with you some pointers or guidelines that can help you to navigate through difficult circumstances without losing your sense of worthy and then later on, I will explain these steps in detail using examples.
Step 1: Recognize, realize or accept that there is a problem.
Step 2: Identify the problem or critically analyze its nature.
Step 3: Come up with possible solutions and evaluate them.
Step 4: Take action, take a leap of faith, and take a risk.
In order you to clearly understand these steps and guidelines, I will use the story of lepers in the Bible as our case study.
2 Kings 7vs.3-4 And there were four leprous men at the entering in of the gate: and they said one to another, why sit we here until we die? 4 If we say, we will enter into the city, then the famine is in the city, and we shall die there: and if we sit still here, we die also. Now therefore come, and let us fall unto the host of the Syrians: if they save us alive, we shall live; and if they kill us, we shall but die.
From the scripture above, we see four men who are engulfed in a do or die situation.
If we break down the above scripture, we can see the following critical points: a) they had leprosy, b) they were the outcasts, meaning they lived outside the city, c) there was famine in the city and d) the enemy had surrounded the city.
Now, let us use the four steps of problem solving mentioned earlier on to see how the leprous men faced their problems head-on so that we can also apply the same principle where necessary towards our own victory and success stories.
Step 1: Recognize, realize or accept that there is a problem. We see the four lepers recognizing and accepting that there was a problem. One of the most effective ways to recognize a problem is to introspect, that is to dig deep within yourself. You must never be in self-denial in life but you must learn to have tough conversations with yourself regarding what is going on in your life just like what the leprous men did. It is in these deep conversations with ourselves where we find real life and long lasting solutions.
Step 2: Identify the problem or critically analyze its nature. The lepers realized they had leprosy. They knew they were the outcasts and that there was famine in the city plus the enemy was surrounding the same city. Identifying a problem will help you come up with possible solutions.
Step 3: Come up with possible solutions and evaluate them. The four lepers had possible solutions to their situation. Most of the time the solutions we may come up with requires taking risks. In the case of these four lepers, their solutions were; a) to sit in their condition and die, b) to go back to the city where there was famine and die or c) to go to the camp of the enemy and possibly die. A solution with two possible outcomes is always worth considering.
Step 4: Take action, take a leap of faith, and take a risk. The biggest risk in life is the unwillingness to take any risk. Having a list of solutions, the four lepers made a decision and begun to take action as they walked towards the camp of the enemy even though there were some risks associated with their chosen option.
Remember they took a solution with two possible outcomes, a positive and a negative one, but they were always focusing on the positive outcome. As they begin to take a step of faith, God came through and saved them. What they did also brought great deliverance to the whole city.
Shelton Vengesai is a Motivational speaker, Personal Development Coach, Aviator and Entrepreneur based in Frisco, Texas, United States of America.
Follow him on Instagram: @captain_eagle_shelton
Wonderful Tomorrow – Monday Motivation With Brian Kazungu
The wonderful tomorrow which I am living now makes me fail to recognize the challenges of today." – Brian Kazungu
Life is very rewarding to the visionaries because they always have the privilege to preview the future while they are still living in the present.
Those that have a vision of a better future and work towards achieving their goals always have the picture of how the future will look like.
In this life, most of the projects that people get involved in are very demanding and straining to start, manage and to complete.
However, it is the vision of the complete product or end result that makes people to work hard and forbear the present challenges.
Philippians 3:13-14 Brethren, I count not myself to have apprehended: but this one thing I do, forgetting those things which are behind, and reaching forth unto those things which are before :14 I press toward the mark for the prize of the high calling of God in Christ Jesus. KJV
For example, when a person is saving some money for buying a house or a car, he or she forgoes a lot of other things that could have been bought by that money at that time.
This is because the imagination of living in that house or driving that car usually outweighs the desire to spend the money on something else today.
When this car or house is finally paid for, it will just make the occupation or driving more real even though the person was already enjoying these assets in the mind.
If you do not have a vision for the future, you are most likely to always make abrupt decisions that will affect you when tomorrow comes.
The failure to see the future in advance steals away the urge to move ahead and to face life head-on.
Quite often, if you do not imagine the future, you are generally prone to stress over trivialities.
A wonderful tomorrow is always possible but however it needs the planning, execution and discipline.
Do not just see the future today but do something about it today as well.
Lacking regard for tomorrow will make the future look and sound cruel since it will directly respond to the decisions that you make today.
For this tomorrow to come loaded with the gifts, presents and rewards that it has been known to offer, you must surely start to see and act upon it today.
Reflectionsa) Write down a prospect that you believe will change your life for good.b) What are you doing about it today?c) Present it before God for help and blessing
Proverbs 16:3 Commit thy works unto the LORD, and thy thoughts shall be established. KJV
Brian Kazungu is a Christian, Media Practitioner, Author, Poet, Technology Enthusiast, Entrepreneur and an Opinion Leader.
Monday Motivation is adapted from his motivational and inspirational book titled Fresh Thinking(https://www.amazon.com/dp/1654359335).
For more of his writings and motivation, follow him on:
https://www.amazon.com/author/briankazungu
https://muckrack.com/brian-kazungu
@BKazungu-Twitter