SMM's Administrator, Afaras Gwaradzimba Struggles to Provide Answers on Mawere's Mount Pleasant House after 17 Years of Being in Charge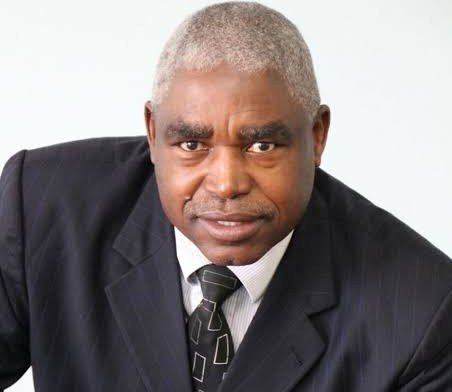 Brian Kazungu, 28/03/2021
Afaras Gwaradzimba, the State appointed Administrator for Zimbabwe's Shabani Mashava Mines (SMM) which was placed under Reconstruction in 2004 is struggling to provide answers on the status of a house in Mount Pleasant, Harare which belongs to Mutumwa Mawere.
When asked about an update, after 17 years of being in charge of the house which was earning rentals from tenants, Gwaradzimba expressed ignorance on how under his authority, SMM was collecting rentals on a private property belonging to someone else.
He confirmed that even though SMM did not have the house's title deeds, the company was actually receiving rentals for the property and paying the related rates.
In an effort to treat this potentially criminal case with a civil approach and make good the anomaly, Gwaradzimba made instructions to the effect that a Trust Account be created so that money can be properly accounted for.
"I am advised by Mr. Mutumwa Mawere himself that he holds the title deeds for the Mt. Pleasant house, and the Deeds are in his name. I will ask him to send me a copy of the deeds.
I there kind (sic) ask that you create a Trust Account under SMM, transfer all the rentals that have been received from the lease of the house, into that Trust Account and then charge against the account, all expenses paid by SMM in respect of the house, including management fees payable in accordance with the Estate Agents Act." Gwaradzimba instructed SMM Management
He could however not explain how the current arrangement came to be and referred further correspondence to the Dube, Manikai and Hwacha (DMH) law firm which is the company's legal representative.
Mawere who bought the house when he was still in the United States of America said that he never made an arrangement with SMM to manage his personal property since there was a tenant paying rent subject to management by an estate agent.
He questioned how the property ended up being managed by SMM under Gwaradzimba's authority and yet state power was only limited to the affairs of the company and not to the private property of the owner.
"SMM was my company. Mnangagwa/Chinamasa, using Gwaradzimba/Manikai used state power to introduce a decree that had the effect of divesting and depriving the shareholders and directors of the company of the right to control and direct the company.
The control and management was then vested with Gwaradzimba. Prior to this, I had a relationship with the company and after this, by law, I ceased to have any relationship with the company." Mawere said
According to the law, as per the reconstruction of SMM, state power was limited to the affairs of the company and not to the private property of the owner.
The reconstruction of SMM came after Mawere was allegedly accused of foreign currency externalisation which was however proved to be lacking substance according to a report on the findings of the investigation.
In the report, it was stated that "Following extensive and exhaustive investigations, it was established that the allegations of externalisation against Mr. Mawere were unfounded and baseless. It was also established that Mr. Mawere was neither a director nor shareholder of SMM. There was no direct legal and factual nexus between him and the company."
Mawere was then specified after a failed attempt by the government of Zimbabwe to extradite him from South Africa and his company was subsequently placed under reconstruction.
According to the same report, the purpose of the specification was to further investigations on the activities of Mawere's business empire.
The report also reveals that Gwaradzimba and Manikai who is part of the law that has been tasked with the issue, both had a previous relationship with SMM before the specification and reconstruction of this entity that had asbestos mining interests in Zvishavane and Mashaba.
It states that "Mr. Gwaradzimba was the auditor of SMM during 1996 through 2001. Mr. Manikai was the legal advisor of SMM and ARL from 1996 through 2004. Notwithstanding, Mr. Gwaradzimba was appointed Administrator of a company that he once audited.
Mr. Manikai is now acting against his former client. This raises serious legal and ethical questions that need to be addressed at the appropriate time. However, it is the considered opinion of the Investigators that the appointment of Gwaradzimba and Manikai was ill considered and, therefore, inappropriate."
Various political and economic experts have reiterated that the issue of the rule of law and property rights posed a serious challenge on the economy especially when it comes to attracting both local and international investors into the country's ailing economy.
Zimbabwe's economy is currently mired in serious challenges characterised by lack of employment, poor infrastructure, industrial closures and rampant corruption across the sectors.
In separate investigations and findings, while still being the Governor of Zimbabwe's Central Bank, Dr Gideon Gono castigated the procedural anomalies adopted in handling the SMM matter and cautioned of Gwaradzimba's probable selfish personal interests in the whole saga.
Gono pleaded with President Mugabe to respect the rule of law for the economy' sake and for the good image of the country by recommending the de-specification of Mawere and for the return of his companies and assets back to him.
"Though there is reference to the Fifth Table of the Seventh Schedule of the Companies Act, which sets the payment levels for liquidators and administrators, the fact still remains that Mr
Gwaradzimba, the Administrator is getting payments set at 6% of gross proceeds, of all
SMM companies which is even more lucrative than shareholders themselves, let alone revenues to Government.
Your Excellency, there is genuine need for the relevant sections of the
Companies Act to be modified. The Administrator's activities also seem to have entrenched interests of needlessly permanently dispossessing all Mr Mawere of his assets.
…….It is also recommended that Your Excellency approve the de-specification of Mr Mawere and his companies so as to pave way for a new beginning, particularly in the context of investment promotion and empowerment in Zimbabwe." Wrote Dr Gono.
Five (5) Important Types of Capital That You Must Have As an Entrepreneur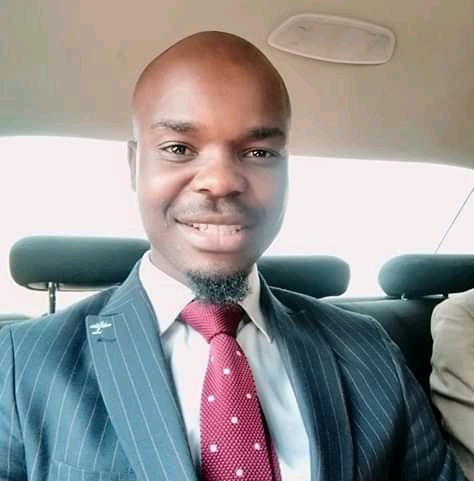 Munyaradzi Chikomba, 27/03/2021
Many people across the world definitely want to venture into business but the biggest challenge which is stopping them from starting their own enterprises is lack of capital.
It is because that reason that I want to highlight that Start-up Capital does not only mean liquid capital or money.
Yes indeed, you may not possess cash at the moment and yet you may have the following forms of capital which you can actually use to advance your entrepreneurial ambitions.
Relational/Social capital – A relation is defined as the way in which two or more people, groups, and countries, talk to, behave toward, and deal with each other.
In life, you talk to many people and as a business person, you should learn to establish strategic business relationships which will eventually help you in the near future. You should strive to establish, nature and cultivate good relations so that you can in turn also benefit from them.
Good business relations have the capacity to advance your life for the better.
If you borrow money for no interest or ask for a favor from a colleague without paying for it, you would have actually used what is called social capital.
Social capital can also link you to new customers and give you more visibility without incurring serious advertising costs. In business, good relationships are very important, because without them, you will quickly go out of business.
Intellectual capital – Intellect is defined as the capacity for rational or intelligent thought especially when highly developed.
You must always understand that information or knowledge is power and as such, if you can use information to advance your ventures, it will bring you a great return on investment. You actually trade in the knowledge that you have in exchange for liquid capital.
For example, if you are very knowledgeable in a certain field, you can decide to offer tutorials or consultancy in that regard and people will give you money (liquid capital).
Intellectual capital can also save you money especially when it comes to doing some things on your own instead of paying someone to do it on your behalf.
When you lack information, you may end up paying for things that can be possibly be done for free like online applications or submissions for certain documents which other peopl can charge you if you ask them to do it for you.
Skills capital – A skill is a learned power or dexterity of doing something competently: a developed aptitude or ability.
There are those things which you are able to do with utmost easy and yet they have a monetary value.
You may be so good at doing these things to such an extent that it is almost impossible for people to forget you. Such an ability on its own is a form of capital which you exchange for money. It is therefore very important for you to develop your skills.
If you can design fliers on your own, you will not pay for that service and hence you would have saved a few dollars. Your skills capital can save you some money which you can then use for other more important things in your business.
Emotional capital – An emotion is a conscious mental reaction (such as anger or fear) subjectively experienced as strong feeling usually directed toward a specific object and typically accompanied by physiological and behavioral changes in the body.
Your ability to face what life throws at you is part of your capital because remember an emotionally unstable individual can't make sound decisions and yet business is all about making sound and profitable decisions daily.
Emotional capital is very important because it defines and determines the effectiveness of every other type of capital mentioned above.
Management of emotions is a fundamental aspect in business because if you can't manage your emotions, you will make irrational decisions which are detrimental to your company and thus negatively affecting all the other forms of capital.
People who are familiar with stocks (shares) and investments will tell you that good management of your emotions is very important since it enables you to make sound decisions.
Spiritual capital– The word spirit is defined as a force within a person that is believed to give the body life, energy, and power.
Spirituality in simple terms is knowing oneself deeply and relating it to your daily routine and calls.
This type of capital calls for you to invest in your inner being so that you can be in sync with your creator or beliefs despite your faith.
Spiritual capital is beyond religion because you can be very spiritual but not inclined to any religion. Spiritual capital is very important because it makes you to believe even when there is no or little hope and it keeps you going even in dire situations.
Yes, business may not be anchored on spiritual beliefs since its runs on the laws of commerce but you must understand that businesses are run by people who are subject to spiritual realities.
If you take some time to study the lives of some leading business people around the world, you discover that they have a certain level of spirituality which influences their decisions.
Definitions in this article are taken from the Merriam-Webster Dictionary.
Munyaradzi Zindi Chikomba (The Social Architect) is a Co-founder & Executive Chairperson of Shanduko Foundation. He is a content creator and serial columnist who writes articles on social commentary and social affairs. He is passionate about building and shaping society through digital advocacy and media. He is an Editor In Chief at Peach Media Trust.
Identifying and Satisfying a Paying Customer, Understanding The Art of Collaboration, As Well As, Mastering The Concept of Effective Sales and Marketing – Chad Mhako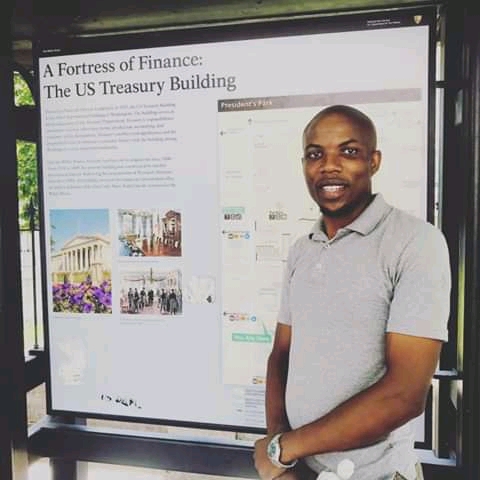 Brian Kazungu, 24/02/2021
Entrepreneurship is being globally accepted and embraced as an effective solution to solving many societal problems including unemployment and poverty but unfortunately, without proper knowledge, most businesses especially SMEs fail even in their first years after inception.
In a book titled The SME Handbook, according to Nico Jacobs, head of Absa Small Business, Small business failure rates are as high as 63% in the first two years of trading, of which some of the reasons for such a failure rate includes lack of skills, lack of funds and poor management.
As such, in its effort to promote entrepreneurship, EAI Virtual Hub (Entrepreneurship, Arts, Innovation), organises virtual meetings with experts from different economic sectors in order to address various challenges faced by entrepreneurs on a daily basis.
EAI Virtual Hub is a platform that seeks to empower young people in Zimbabwe to become financially independent.
Recently, it organised a virtual presentation under the theme Youth In Entrepreneurship, where business consultant, Chad Mhako, shared valuable business tips in response to questions by various entrepreneurs.
Chad is a seasoned consultant who works with startups and established businesses in helping them to develop concrete, actionable strategies which gives them better access to markets and finance through customer driven entrepreneurship approaches.
Below is a question and answer presentation adapted from Chad's presentation on the EAI Virtual Hub.
Question: Quite often, there are many concerns on a wide range of issues around entrepreneurship, with some people professing their confusion on what business they should engage in. As such, what is your advice to such people who really believe that entrepreneurship is the way to go and yet they are not sure of the exact kind of business they must pursue?
Chad Mhako: In my experience as an entrepreneur and consultant. My response is always the same. Any business where you can secure a paying customer.
My philosophy is that your business starts the day someone is willing to pay you for what you have to offer.
Now, if you can repeat this profitably to scale, then you have a business. Once your business model is profitable, repeatable and scalable, then you are in business.
This is because paying customers are quite often the difference between a successful entrepreneur and the not so successful entrepreneur. When we start our businesses, we are usually trying to answer basic questions, no matter the jargon you choose to use.
Every business tries to answer the following questions: Who are my customers? Where are they? How do I get to them? Why should they buy from me?
I like to start with the customer in mind. Like I said, you don't have a business if you don't have paying customer. So whether you are farming potatoes from a sack, rearing chickens or doing the freshest deal in town. Everything boils down to the customer who pays.
This is why some people make mediocre products that still sell. The reason is that they know their customer, who they are, where they are. Basically, everything there is to know about the customer. They know their customer archetype.
People will ask, what's selling these days or what's fresh? These are me too kind of businesses. You can also do a-me-too business as long as you have a customer who will buy.
So, what does it take to know who will buy? The answer is – Customer Discovery!!
The basic building blocks to building a business are: 1) Discovering who your customers will be 2) Validating the existence of those customers 3) Then making sure your value proposition speaks to their needs 4) Then you build your enterprise.
Some people say that we will build it then customers will come. Others say, we will farm and then they will buy. We will manufacture first then customers will buy. Sometimes it works, but most of the times, it doesn't. Don't let the clichés fool you.
Question – What is your advice to aspiring entrepreneurs who have the passion for business and yet they do not know where to start?
Chad Mhako: I say start with a familiar problem, but make sure there is a large enough demand for the solution to that problem. Some problems are not worth fixing in terms of viability and profitability.
Question: From your experience, what have you identified as an effective approach of attracting paying customers or converting people in any community into customers who pay for what you have? Is it always about good marketing or it's about your circle of interaction?
Chad Mhako: Knowing who you are your customers and where they are is a great starting point. My customers may be active on Facebook whilst yours are active in a market with little or no interest in social media. As such, if I recommend you to do a social media campaign which works for me, what you will get are vanity metrics, mere numbers which look wonderful on paper but mean zero to your bottom line,. So customer discovery is key
Question – From your experience in consulting for startups, which mistakes do you think we tend to do as young entrepreneurs and how can we avoid them?
Chad Mhako: The following are some of the mistakes that entrepreneurs make: 1) Hype over substance 2) Copying and pasting without context 3) Listening to clichés 4) Putting the cart before the horse, that is, wanting a quick buck and not being willing to build.
Question – How can one grow their startup with a minimum viable product, how can they attract more funding for growth?
Chad Mhako: Your Maximum Viable Product (MVP) allows you to harness market feedback. It's not the end product, it's part of the building process. Businesses are undervalued at inception and the further you are from ideation, the higher the valuation
Question: What's the role and advantage of collaboration in business?
Chad Mhako: Collaboration is the new competition. However, it must never be collaboration just for the sake of it. If not well thought through, collaboration can lead to business collapse.
As such, all parties must know what are their rights and obligations under the arrangement.
You should never leave anything to interpretation. Collaboration can take many forms and one must know what works for them.
Chad Mhako is an Entrepreneur and Business Development Consultant who helps startups and established business develop concrete actionable strategies that improve their bottom lines. He is a Managing Consultant at Abiyedu Kin and a Country Manager at Energyneering EPCM.
consult@abiyedu.co.zw / chad@abiyedu.co.zw / @ChadMhako on twitter
How To Succeed In The Music Industry Part 3: Releasing New Music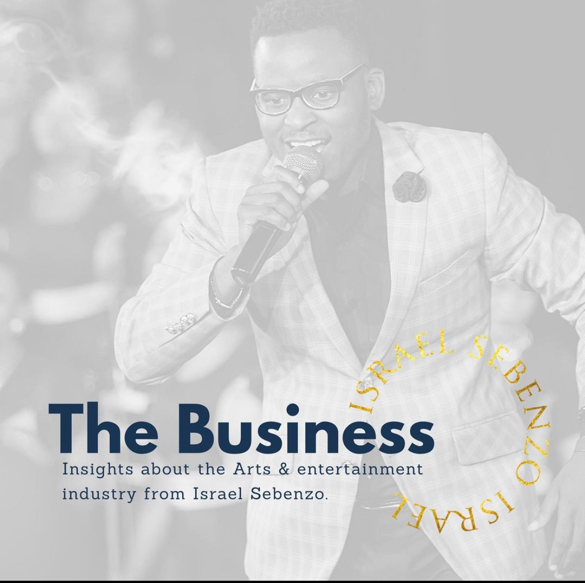 Israel Sebenzo, 13/02/2021
Is It More Than Just a Song/Songs?
Releasing music should be done against a checklist that will help you determine whether you are ready to release. This checklist consists of questions, is it more than just a song? Is this the best I can do?
Am I releasing with the right attitude? These are some of the questions you should ask yourself.
Putting music out there and hoping people will listen is not enough. The first question perhaps you should ask yourself is, is it more than just a song/songs?
For people to be drawn to your new music, it must be more than a mere song. Tell a story through your music, show your process and most importantly, diversify your creativity beyond just music.
Create an experience for your fan base that goes beyond the music.
The idea is to coordinate a creative plan before releasing new music that will artistically generate hype around your project before launching. This however is not the only way to do it.
Times have changed and strategies likewise; more and more artists are now taking risks of releasing music announced as a surprise element, just the same way I did with my EP.
What is important is to understand your market and come up with strategies that will help you meet your goals.
Is My Music The Best it Could Be?
Feedback before releasing is the way to make sure your music is perfect. Get a second opinion, take this as a test drive!
It's easy to be convinced that the music you have made is good, obviously it will be perfect to you, you are the one who made it after all.
Instead, share your music with people you trust before you release. Take the feedback and use it to make your music even better.
Valuable feedback before you release is pure gold. Don't skip this process.
Am I Finished?
Another critical question to ask yourself before releasing new music is, am I finished?
Being finished means different things to different artists. Sometimes you will never be convinced you are finished with a project and probably work on it further one too many times.
Only release music when you've reached YOUR definition of finished. It is better to push a release date and head back to the drawing board that to put out half-baked music.
Is My Album/Single Art Appealing?
The music artwork has always been pivotal to any project's success. Since the days of vinyl, it is the art that would draw buyers to a certain record. It is the first impression you make in essence; it does the talking for you.
With streaming, the artwork is even more important as you don't get to choose the font or the size of the interface on streaming sites. It is what sets you apart from the millions of songs that are on Spotify, Apple Music, Google Play and other sites.
Your artwork is your chance to shine so make a beautifully captivating cover that will catch people's eyes even in a small square on a screen.
Am I Releasing With The Right Attitude?
Releasing music can be super stressful, make the moment of release a positive one. Attitudes prior releasing are usually indicators of what can be expected. If you are feeling anxious, the release is most likely to be a stressful one.
The first step towards a good release is the right attitude so work on your attitude, get prepared, be confident and make your release a memorable and joyous one!
Releasing Singles In An Age of Singles
As a new artist, release a single first
Singles have taken center stage in the music industry; we are living in an age of singles and 2020 just took things to even extreme heights.
It all starts with a song, if you have never put out any music under your current artist name, release that single first.
Most streaming services don't let you claim a profile or use their promotional tools if you don't have any music on their platform and you don't want to miss the chance to use these powerful tools to advance your craft.
Put out that single first, claim your accounts and be ready to go full throttle!
Time Your Releases Strategically
Release your singles tactically before and after the bigger releases (EPs or LPs). The lead-up singles create fan excitement and buzz for the upcoming project, and then the follow-up singles, or the songs that come out between larger projects, keep you from falling into "out of sight, out of mind" territory with fans.
Release All Sorts of Singles
There are several different kinds of tracks that you can release as singles, all to help you stay relevant and make sure your sound is not muffled under the million songs that are out there.
•The lead single- this essentially is the first song you release from an upcoming project and it sets the tone for the rest of the album, it is the announcement to your fanbase that something is coming.
•The deeper dive- this is the follow up single that comes between the lead single and the album to give more context of the album.
•The B-side- once the album is out, you can drop other singles that did not make the cut into the album.
•The bonus content- these are bonus tracks to keep the momentum of the album going, making sure it's not forgotten. These include remixes, alternate mixes, acoustic renditions and so on. You can bring in different artists to work on the remixes to bring in that dash of diversity to the album.
•The featured artist track- do a guest appearance on someone else's work, this brings extra attention as it exposes you to audiences you wouldn't normally be exposed to.
•The live cut- cater for those that enjoy live offerings. Not every song has to be studio-quality so put out those live cuts.
•The cover song- doing covers of existing songs has always been a strategic way of attracting new listeners, you can also take the song, spin it and give it your signature.
Make Your Music Playlist Friendly
Playlists can generate a ton of streaming activities and it is critical to get this right. In getting your music playlist friendly, you should be aware of a few factors and these are some of them:
•Short and precise intros and outros – people are impatient and can skip songs very easily so get this right
•Putting your hook first- consider leading with the chorus to grab your listener's attention right away
•Keep your songs under 4 minutes- this varies from genre to genre, but it is best to keep the songs short, remember its attention economics!
Update Your Press Kit
The press can take you and your music far and wide so always make sure your press kit is up to date after each release.
Update kit to include relevant information about the single, edit your artist bio to include these details, take new photos, update your website. Get out those press releases to the relevant media houses and provide relevant streaming and purchase links.
Readily available information makes it easy for journalists and bloggers to write about you and your music.
Israel SEBENZO® is a Singer, Songwriter and Artist & Repertoire (A&R) Executive