How To Succeed In The Music Industry Part 3: Releasing New Music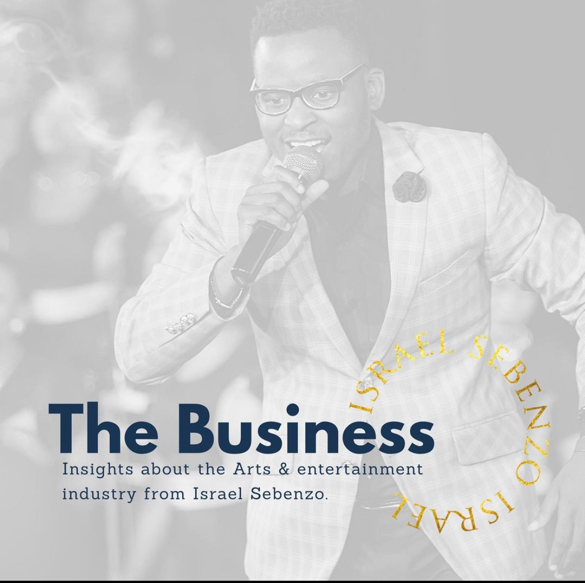 Israel Sebenzo, 13/02/2021
Is It More Than Just a Song/Songs?
Releasing music should be done against a checklist that will help you determine whether you are ready to release. This checklist consists of questions, is it more than just a song? Is this the best I can do?
Am I releasing with the right attitude? These are some of the questions you should ask yourself.
Putting music out there and hoping people will listen is not enough. The first question perhaps you should ask yourself is, is it more than just a song/songs?
For people to be drawn to your new music, it must be more than a mere song. Tell a story through your music, show your process and most importantly, diversify your creativity beyond just music.
Create an experience for your fan base that goes beyond the music.
The idea is to coordinate a creative plan before releasing new music that will artistically generate hype around your project before launching. This however is not the only way to do it.
Times have changed and strategies likewise; more and more artists are now taking risks of releasing music announced as a surprise element, just the same way I did with my EP.
What is important is to understand your market and come up with strategies that will help you meet your goals.
Is My Music The Best it Could Be?
Feedback before releasing is the way to make sure your music is perfect. Get a second opinion, take this as a test drive!
It's easy to be convinced that the music you have made is good, obviously it will be perfect to you, you are the one who made it after all.
Instead, share your music with people you trust before you release. Take the feedback and use it to make your music even better.
Valuable feedback before you release is pure gold. Don't skip this process.
Am I Finished?
Another critical question to ask yourself before releasing new music is, am I finished?
Being finished means different things to different artists. Sometimes you will never be convinced you are finished with a project and probably work on it further one too many times.
Only release music when you've reached YOUR definition of finished. It is better to push a release date and head back to the drawing board that to put out half-baked music.
Is My Album/Single Art Appealing?
The music artwork has always been pivotal to any project's success. Since the days of vinyl, it is the art that would draw buyers to a certain record. It is the first impression you make in essence; it does the talking for you.
With streaming, the artwork is even more important as you don't get to choose the font or the size of the interface on streaming sites. It is what sets you apart from the millions of songs that are on Spotify, Apple Music, Google Play and other sites.
Your artwork is your chance to shine so make a beautifully captivating cover that will catch people's eyes even in a small square on a screen.
Am I Releasing With The Right Attitude?
Releasing music can be super stressful, make the moment of release a positive one. Attitudes prior releasing are usually indicators of what can be expected. If you are feeling anxious, the release is most likely to be a stressful one.
The first step towards a good release is the right attitude so work on your attitude, get prepared, be confident and make your release a memorable and joyous one!
Releasing Singles In An Age of Singles
As a new artist, release a single first
Singles have taken center stage in the music industry; we are living in an age of singles and 2020 just took things to even extreme heights.
It all starts with a song, if you have never put out any music under your current artist name, release that single first.
Most streaming services don't let you claim a profile or use their promotional tools if you don't have any music on their platform and you don't want to miss the chance to use these powerful tools to advance your craft.
Put out that single first, claim your accounts and be ready to go full throttle!
Time Your Releases Strategically
Release your singles tactically before and after the bigger releases (EPs or LPs). The lead-up singles create fan excitement and buzz for the upcoming project, and then the follow-up singles, or the songs that come out between larger projects, keep you from falling into "out of sight, out of mind" territory with fans.
Release All Sorts of Singles
There are several different kinds of tracks that you can release as singles, all to help you stay relevant and make sure your sound is not muffled under the million songs that are out there.
•The lead single- this essentially is the first song you release from an upcoming project and it sets the tone for the rest of the album, it is the announcement to your fanbase that something is coming.
•The deeper dive- this is the follow up single that comes between the lead single and the album to give more context of the album.
•The B-side- once the album is out, you can drop other singles that did not make the cut into the album.
•The bonus content- these are bonus tracks to keep the momentum of the album going, making sure it's not forgotten. These include remixes, alternate mixes, acoustic renditions and so on. You can bring in different artists to work on the remixes to bring in that dash of diversity to the album.
•The featured artist track- do a guest appearance on someone else's work, this brings extra attention as it exposes you to audiences you wouldn't normally be exposed to.
•The live cut- cater for those that enjoy live offerings. Not every song has to be studio-quality so put out those live cuts.
•The cover song- doing covers of existing songs has always been a strategic way of attracting new listeners, you can also take the song, spin it and give it your signature.
Make Your Music Playlist Friendly
Playlists can generate a ton of streaming activities and it is critical to get this right. In getting your music playlist friendly, you should be aware of a few factors and these are some of them:
•Short and precise intros and outros – people are impatient and can skip songs very easily so get this right
•Putting your hook first- consider leading with the chorus to grab your listener's attention right away
•Keep your songs under 4 minutes- this varies from genre to genre, but it is best to keep the songs short, remember its attention economics!
Update Your Press Kit
The press can take you and your music far and wide so always make sure your press kit is up to date after each release.
Update kit to include relevant information about the single, edit your artist bio to include these details, take new photos, update your website. Get out those press releases to the relevant media houses and provide relevant streaming and purchase links.
Readily available information makes it easy for journalists and bloggers to write about you and your music.
Israel SEBENZO® is a Singer, Songwriter and Artist & Repertoire (A&R) Executive
Who does a President account to in a constitutional democracy?
Yesterday, Mr. Tichaona Mupasiri arrived late yesterday for the hearing of his application that he launched on 17 December 2021 in the Constitutional Court of Zimbabwe (CCZ) under Case Number 34/21 seeking to impeach President Mnangagwa alleging that he has breached his constitutional duties.
The case seems a forgone conclusion as it is unlikely that the Court will live up to its constitutional duty to determine independently and impartially as required by the constitution, whether the behavior of a powerful President like President Mnangagwa in the Zimbabwean context can ever be held accountable for his conduct.
Although accountability of public office bearers is entrenched in the constitution and this is what citizens demand today, it is not easy to realize.
The duties of the citizens in holding the President to account for his conduct are often not generally delineated against a backdrop of lack of information needed to understand how well the responsibilities of public offices are being discharged.
In a constitutional democracy, accountability is an implicit tenet of an accountable, transparent, and open society.
At the core of Mupasiri's application is an attempt to test what President Mnangagwa knew of the facts and circumstances surrounding the origin and implementation of the reconstruction legislation in relation to SMM and other entities, how he got to know what he has admitted to knowing, what his interest, if any, in the affairs of the targeted entities, and details of his involvement, if any.
According to Manikai, there was a major political fallout between President Mnangagwa and Mr. Mawere that triggered a series of events including the decision to divest the latter of all his companies without compensation.
It is alleged that President Mnangagwa knowingly engaged in a wide-ranging pattern of actions that violate the constitution, laws, government agency regulations, ethical requirements, repeatedly putting his own personal political interests before the public interest.
His coterie of associates including Manikai has directly attacked the rule of law resulting in the creation of two justice systems – one for the President's allies and one for everyone else.
As part of the systemic attack on the rule of law that began under Mugabe's watch, the victims have been the very institutions that might hold the Administration accountable including the Courts.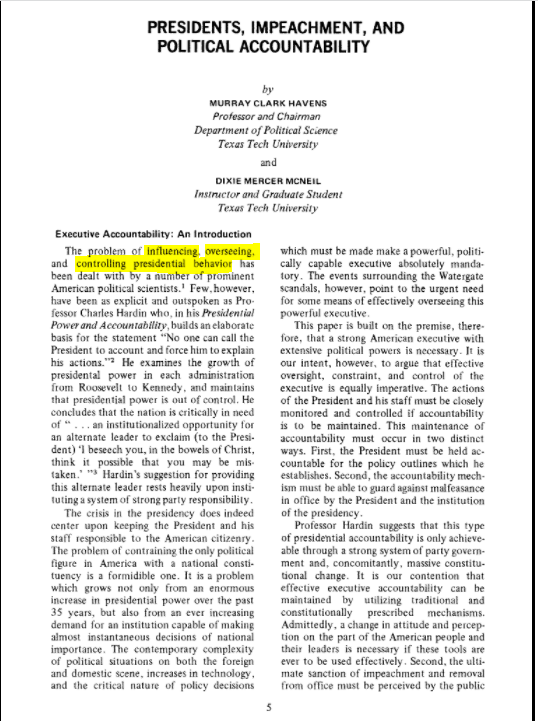 Did Minister Chitando steal claims? As Welshman Ncube and Prof Madhuku are put in the spotlight
On 8 February 2022, Minister Chitando who played an instrumental role in the placement of Hwange Colliery Company Limited (Hwange) under the control of a state-appointed Administrator, was in court on allegations that he grabbed 8 mining claims.
The role of one of President Mnangagwa's blue-eyed Ministers in undermining the rule of law is well established but his direct role in allegedly fraudulently diverting the 8 claims to a company in which he is director was not known until businessman Yakub Ibrahim Mahomed accused him of orchestrating a scheme that resulted in him losing the title, right, and interest in the claims.
In this matter, the role of the leading Zimbabwean lawyers in prosecuting and defending the indefensible also comes under the spotlight.
The VP of the Citizens Coalition for Change (CCC) party, Welshman Ncube, and the President of the NCA party, Lovemore Madhuku are acting for Minister Chaitando.
Chitando is accused of grabbing the claims and then re-issuing them to Golden Reef Mining (Pvt) Ltd, where he is a director.
Mohamed owns Anesu Gold (Pvt) Ltd, which he claims in court papers is the registered owner of the gold claims in Mberengwa district, Midlands province, which are also referred to as Mangoro claims.
Mohamed has filed a High Court application seeking to interdict Chitando, Mines secretary Onesimo Moyo, Golden Reef Mining, and Midlands provincial mining director Tariro Ndhlovu from grabbing the mining claims.
The matter was set for hearing yesterday, but High Court judge Justice Rogers Manyangadze postponed it to February 24 at the request of Chitando's lawyer, Takudzwa Mutomba who indicated that the minister, together with Moyo and Ndhlovu had secured the services of a new lawyer, Lovemore Madhuku who was tied up elsewhere.
Welshman Ncube is representing Golden Reef Mining while Advocate Tawanda Zhuwarara is representing Anesu Gold.
In his application, Mohamed said the mining claims were previously owned by, and registered in the name of Start Mining Services (Private) Limited, where he initially had a 70% stake with the other 30% owned by Rugare Gumbo.
Mohamed said he later bought out Gumbo and now owns 100% shareholding of the claims.
It is alleged that in 2018, Chitando sent invoices for Start Mining Services to pay mining fees for the claims.
Fidelity Printers approved that US$6,4 million must be paid to finance the applicant's operations, including the payment of the inspection fees for the mining claims.
"This arrangement had the approval of the governor of the Reserve Bank and the permanent secretary of the Ministry of Finance and Economic Development. Fidelity gave the facility on the strength of clean and unencumbered mining claims following a due diligence process," Mohamed's court affidavit read.
BNM Elite, The Accounting, Taxation, Bookkeeping and Quantity Surveying Consulting Firm Making a Difference in South Africa's SME Sector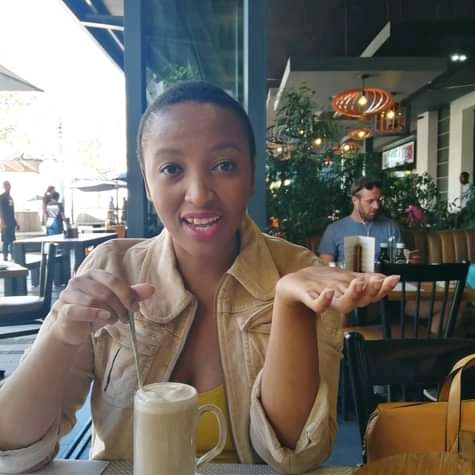 Brian Kazungu, 27/01/2022
BNM Elite, a Johannesburg based Accounting, Taxation, Bookkeeping and Quantity Surveying consulting firm is making a difference in South Africa's SME Sector through professional and affordable services to people who are taking the entrepreneurship route.
A black female owned business which was formed by two sisters who are both graduates from the University of Johannesburg in South Africa, BNM Elite helps entrepreneurs with statutory and financial compliance as well as cost assessment on construction projects.
With its motto being: We Analyse, We Standardise, We Restore Confidence, through BNM Elite, SMEs have found a cost-saving way to become professional in their engagement with their stakeholders through keeping books in order and being compliant with statutory bodies.
In many parts of the world, South Africa included, many people venture into entrepreneurship for various reasons but may find the journey to be tough because of lack of knowledge especially on how to plan and manage finances in their operations and projects.
The other challenge with SMEs is that they find themselves failing to comply with various statutory bodies out of ignorance and thus making it difficult for them to get contracts and qualify for tenders.
In response to these challenges, out of their academic training and work experiences, Nompumelelo and Bawinile Nyembe established BNM Elite in order to professionally and affordably assist fellow entrepreneurs to profitably navigate the business landscape.
iniAfrica News's Brian Kazungu spoke to Nompumelelo Nyembe, the Chief Executive Officer of BNM Elite to find out more about their company and the approaches it is taking in assisting SMEs and other businesses to become successful.
iniafrica news: Would you briefly describe the background and nature of your business?
Nompumelelo Nyembe: BNM Elite is a black female owned business consulting firm specialising in Accounting, Taxation, Statutory Returns, Bookkeeping as well as Management Accounting, Business Consultancy and Quantity Surveying services.
It was established by two inspired sisters, an Accountant and a Quantity Surveyor who both graduated from the University of Johannesburg in their respective fields of study.
iniafrica news: What is the main motivation and major push for you to engage in the business that you are involved in?
Nompumelelo Nyembe: As a business, BNM Elite was formed out of the realisation that there are several opportunities in the market for those people with an entrepreneurial mind-set.
The time that we spent in formal employment showed us that there was still room for us to step into the market as independent service providers.
If you look at it, the world is gradually adopting entrepreneurship and many young people, instead of looking for jobs, they are now opting to start their own businesses and yet quite often, they lack the critical financial knowledge to professionally manage their enterprises.
The same applies to those who have ventured into the construction industry since they also need to understand the cost of their projects through the services of a Quantity Surveyor.
In this regard, we then realised that most SMEs cannot afford to employ on a full time basis the services of an Accountant (Tax Practitioner) or Quantity Surveyor who can assist with financial and cost aspect of their operations and that is why we stepped in to bridge the gap.
We give SMEs and even established business the option to access customised accounting, taxation and quantity surveying services only when necessary and this has proven to be a great cost saving approach for many companies and a source of business for us.
iniafrica news: Which products and services are you offering? Would you describe what each of these products and services is all about and the intended benefit of each of these to your targeted and actual clients?
Nompumelelo Nyembe: We specialise in Accounting, Taxation, Statutory Returns, Bookkeeping as well as Management Accounting, Business Consultancy and Quantity Surveying services.
Every business must be able to establish whether it's making profit or not. As such, without proper bookkeeping and accounting knowledge, it is difficult to manage and control the revenue and expenses of an enterprise and thus the need to engage us as BNM Elite so that we can help with financial understanding and cost effective approaches.
The same applies to taxation and statutory returns issues since compliance with various regulations is important when it comes to tenders and other big projects. We help businesses to comply with the provisions of various government bodies such as SARS and the Department of Labour etc.
Because of both our academic backgrounds and experience in the market, we have thus managed to identify various challenges being faced by many entrepreneurs and we have also figured out solutions which we can offer to these businesses in order for them to succeed.
It is the same story with the Quantity Surveying service that we are offering. We help individuals, SMEs and big companies to establish the real cost of their projects so that they won't blindly engage in operations. This saves them time and resources since it helps with making informed decisions
iniafrica news: How has the market responded to your products and services so far since inception and what can you attribute to such kind of a response?
Nompumelelo Nyembe: The market response has been very positive and pleasing. We are excited to continue offering these services because besides the fact that it is a source of income for us, our great motivation is that we are making a difference in our communities through helping other businesses to be professional, efficient and profitable.
Our motto is: We Analyse, We Standardise, We Restore Confidence
We are very excited to see that we have managed to live up to this motto as evidenced by the success stories from our clients and on even our own success stories.
The feedback that we get from our clients and the references which we get through our satisfied customers gives us so much joy and we don't regret following the path that we took in establishing BNM Elite.
Some of the reasons why we have we have been well received as a company and why we have managed to retain our clients is the fact that we believe that every customer, whether as a business or individual is very unique and deserves customised attention.
We have noticed that besides solving their problems, customers enjoy the way we treat them and that is why they keep coming back and keep on referring others to do business with us.
iniafrica news: What is it that is unique about yourself, your team and your services which sets you apart and which also helps you to stand out among various service providers who are in the same category with you?
Nompumelelo Nyembe: The way we merge our expertise and academic insights into solving our clients' problems makes us very unique. We also have an inspired, qualified, goal oriented and customer focussed team which ensures that we deliver the best service.
The other thing which makes us unique is the fact that we tailor-make or customise or service to meet the different needs of our diverse clientele. Whether your business is still starting or it has been in operation for some years, we devise a way to attend to your specific needs in a way which helps you to achieve your goals.
iniafrica news: Do you have any background in this industry? If yes, could that have helped you in identifying the business opportunities behind your entrepreneurial drive?
Nompumelelo Nyembe: I am a qualified Accountant and Tax Practitioner with a BComm Accounting degree from the University of Johannesburg. Before we started this business, I was formally employed in the same field and this where I gained the much needed experience to be proficient in accounting and tax services.
The other director who is also my sister is a qualified Quantity Surveyor with a Diploma in Building and a B-Tech degree in Quantity Surveying from the University of Johannesburg as well. She has also been formally employed in companies which handled serious construction projects and this has made her well prepared for any Quantity Surveying task.
The academic backgrounds and the experience that we have has helped us with spotting opportunities and responding to them effectively and efficiently.
iniafrica news: In a world where most people, especially the youth are failing to start and run their own enterprises because of lack of capital, how have you managed to launch and operate this initiative?
Nompumelelo Nyembe: One of the greatest advantages which made us to start despite the usual challenges that most SMEs face is the fact that we are a professional service centred business that does not need too much capital to start a business.
In a professional service business like ours, the biggest resource that is needed is the qualifications and expertise. With these in your possession, you can operate from anywhere.
Our business is different from those enterprises which needs serious investment in equipment which require substantial amounts of money for one to get started.
iniafrica news: It is a fact that the current economic situation globally especially in this industry is challenging. As such, what is it that has helped you as a business to continue operating under some difficult conditions that you have encountered?
Nompumelelo Nyembe: Yes, the global economic situation has resulted in some loss of jobs but it has also resulted in many people converting their skills and expertise into tools of entrepreneurship rather merely looking for employment.
We help such people to professionally establish their business and this gives us a steady supply of clients.
On the other hand, besides people who starting their own businesses because of the economic situation, we also have medium size and big businesses which can no-longer need or afford the services of a full time accountant or quantity surveyor.
We are the best alternative for such businesses because we only engage them only when they need our services for example when doing statutory returns or financial statements.
iniafrica news: Based on your experience, what advice can you give to unemployed youths and many other job seekers concerning entrepreneurship as a way of creating employment for themselves and others?
Nompumelelo Nyembe: To those with the relevant skills and expertise but who have been laid off, my advice is that they can also consider the entrepreneurship route. Yes, I have heard some people say that entrepreneurship is not for everybody, but I believe that it is worth trying. As you prepare your CV, don't forget to also try and come up with a sound business plan. If you become entrepreneurship minded, you may realise that the only person you are waiting for is you.
To those who are yet to attend college, I advise them to go for courses which will not make you reliant on finding a job as an employee only. It is also worthy doing course which will enable you to offer a service or produce a product whether you are formally employed or not.
iniafrica news: Where do you foresee your business in the future and what legacy do you want it to leave on earth? Why do you have such convictions?
Nompumelelo Nyembe: I foresee BNM Elite expanding and making a big impact not only in South Africa but across the world.
The world has suddenly become a small global village especially for people who are in the professional service industry like us. As such, we believe that as our clients succeed and grow, no matter where they are in this world, we will also succeed and grow together with them.
We want BNM Elite to be an inspiration to the youths especially young girls that you can pursue your gaols as a woman and still make it.
The questions in this interview are adapted from the book, The SME HANDBOOK written by Brian Kazungu.