Identifying and Satisfying a Paying Customer, Understanding The Art of Collaboration, As Well As, Mastering The Concept of Effective Sales and Marketing – Chad Mhako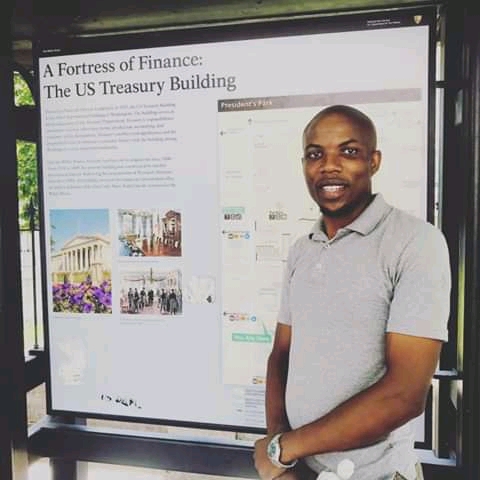 Brian Kazungu, 24/02/2021
Entrepreneurship is being globally accepted and embraced as an effective solution to solving many societal problems including unemployment and poverty but unfortunately, without proper knowledge, most businesses especially SMEs fail even in their first years after inception.
In a book titled The SME Handbook, according to Nico Jacobs, head of Absa Small Business, Small business failure rates are as high as 63% in the first two years of trading, of which some of the reasons for such a failure rate includes lack of skills, lack of funds and poor management.
As such, in its effort to promote entrepreneurship, EAI Virtual Hub (Entrepreneurship, Arts, Innovation), organises virtual meetings with experts from different economic sectors in order to address various challenges faced by entrepreneurs on a daily basis.
EAI Virtual Hub is a platform that seeks to empower young people in Zimbabwe to become financially independent.
Recently, it organised a virtual presentation under the theme Youth In Entrepreneurship, where business consultant, Chad Mhako, shared valuable business tips in response to questions by various entrepreneurs.
Chad is a seasoned consultant who works with startups and established businesses in helping them to develop concrete, actionable strategies which gives them better access to markets and finance through customer driven entrepreneurship approaches.
Below is a question and answer presentation adapted from Chad's presentation on the EAI Virtual Hub.
Question: Quite often, there are many concerns on a wide range of issues around entrepreneurship, with some people professing their confusion on what business they should engage in. As such, what is your advice to such people who really believe that entrepreneurship is the way to go and yet they are not sure of the exact kind of business they must pursue?
Chad Mhako: In my experience as an entrepreneur and consultant. My response is always the same. Any business where you can secure a paying customer.
My philosophy is that your business starts the day someone is willing to pay you for what you have to offer.
Now, if you can repeat this profitably to scale, then you have a business. Once your business model is profitable, repeatable and scalable, then you are in business.
This is because paying customers are quite often the difference between a successful entrepreneur and the not so successful entrepreneur. When we start our businesses, we are usually trying to answer basic questions, no matter the jargon you choose to use.
Every business tries to answer the following questions: Who are my customers? Where are they? How do I get to them? Why should they buy from me?
I like to start with the customer in mind. Like I said, you don't have a business if you don't have paying customer. So whether you are farming potatoes from a sack, rearing chickens or doing the freshest deal in town. Everything boils down to the customer who pays.
This is why some people make mediocre products that still sell. The reason is that they know their customer, who they are, where they are. Basically, everything there is to know about the customer. They know their customer archetype.
People will ask, what's selling these days or what's fresh? These are me too kind of businesses. You can also do a-me-too business as long as you have a customer who will buy.
So, what does it take to know who will buy? The answer is – Customer Discovery!!
The basic building blocks to building a business are: 1) Discovering who your customers will be 2) Validating the existence of those customers 3) Then making sure your value proposition speaks to their needs 4) Then you build your enterprise.
Some people say that we will build it then customers will come. Others say, we will farm and then they will buy. We will manufacture first then customers will buy. Sometimes it works, but most of the times, it doesn't. Don't let the clichés fool you.
Question – What is your advice to aspiring entrepreneurs who have the passion for business and yet they do not know where to start?
Chad Mhako: I say start with a familiar problem, but make sure there is a large enough demand for the solution to that problem. Some problems are not worth fixing in terms of viability and profitability.
Question: From your experience, what have you identified as an effective approach of attracting paying customers or converting people in any community into customers who pay for what you have? Is it always about good marketing or it's about your circle of interaction?
Chad Mhako: Knowing who you are your customers and where they are is a great starting point. My customers may be active on Facebook whilst yours are active in a market with little or no interest in social media. As such, if I recommend you to do a social media campaign which works for me, what you will get are vanity metrics, mere numbers which look wonderful on paper but mean zero to your bottom line,. So customer discovery is key
Question – From your experience in consulting for startups, which mistakes do you think we tend to do as young entrepreneurs and how can we avoid them?
Chad Mhako: The following are some of the mistakes that entrepreneurs make: 1) Hype over substance 2) Copying and pasting without context 3) Listening to clichés 4) Putting the cart before the horse, that is, wanting a quick buck and not being willing to build.
Question – How can one grow their startup with a minimum viable product, how can they attract more funding for growth?
Chad Mhako: Your Maximum Viable Product (MVP) allows you to harness market feedback. It's not the end product, it's part of the building process. Businesses are undervalued at inception and the further you are from ideation, the higher the valuation
Question: What's the role and advantage of collaboration in business?
Chad Mhako: Collaboration is the new competition. However, it must never be collaboration just for the sake of it. If not well thought through, collaboration can lead to business collapse.
As such, all parties must know what are their rights and obligations under the arrangement.
You should never leave anything to interpretation. Collaboration can take many forms and one must know what works for them.
Chad Mhako is an Entrepreneur and Business Development Consultant who helps startups and established business develop concrete actionable strategies that improve their bottom lines. He is a Managing Consultant at Abiyedu Kin and a Country Manager at Energyneering EPCM.
consult@abiyedu.co.zw / chad@abiyedu.co.zw / @ChadMhako on twitter
Jagjit Singh's Inspirational Journey of Hope, Determination and Excellence in The Corporate World: South Africa Award Winning Serial Entrepreneur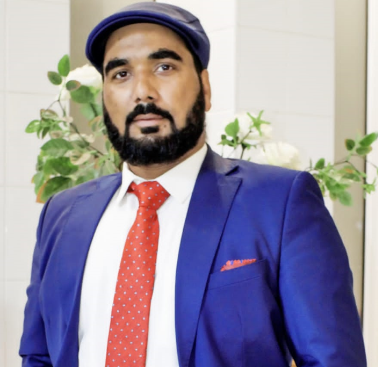 The journey of life has its own twist and turns, as well as its own highs and lows, but despite all that, some people can still manage to display amazing hope, great determination and a touch of excellence to what they do in the pursuit of their wishes and dreams.
One good example of such people who has shown great willpower regardless of their circumstances until they achieve their goals is South Africa's award winning serial entrepreneur Jagjit Singh who owns The Royal India Group.
The Royal India Group has business interests across various sectors of the economy including hospitality (high-end restaurants), minerals (diamonds) and energy (petroleum).
Jagjit who is originally from Punjab in India came to South Africa in search of greener pastures after he completed his tertiary education where he studied to be an Electronics and Telecoms engineer.
Even though he is now a celebrated entrepreneur pursuing various business interests in different fields not related to what he studied at school, Jagjit had a tough early encounter with life in South Africa because of hardships associated with culture shocks and unemployment.
Despite having studied for Electronics & Communication Engineering, when he arrived in South Africa, he had to start life as a waiter in an Indian Restaurant and later on rose through the ranks in the hospitality business until he started his own enterprise.
Currently, under The Royal India Group among other businesses, Jagjit runs The Royal India Restaurant, a prime food outlet in South Africa's flamboyant Sandton suburb.
The restaurant has over the years hosted various prestigious events and is also a favourite venue for filming South African telenovelas such The Family Secrets.
Besides the hope and determination that he exudes in the pursuit of his goals in life, fellow entrepreneurs and even his clientele believes that Jagjit has a rare touch of excellence in conducting his business affairs.
The founder of Lavo Wines who is also the CEO of Polyzomba Rail Contractors which specializes in Rail construction and maintenance, Ms Lerato Pretorious describes Jagjit as a "Royal Man".
While giving a speech at Jagjit's birthday two years ago Lerato said "JJ, you are a true Royal Man. You command respect and you are confident. You demonstrate your leadership skills to both well established and new businesses. I admire your hard and smart work.
Such great business leadership and management qualities as acknowledged by fellow entrepreneurs such as Lerato Pretorious and others has resulted in Jagjit getting several awards of recognition for his input to both the field of commerce and society at large.
Recently, a leading business publication, CEO Insights named Jagjit among the Top 10 Indian Leaders in South Africa (2022) and cited him as an entrepreneur who 'overcame countless challenges before achieving success'.
CEO Insights's Managing Editor, Sujith Vasudevan, said that The Top 10 Indian Leaders in South Africa is an annual recognition that showcases exceptional Indian origin leaders in South Africa who guide the country's business landscape to its future by setting benchmarks across several key parameters.
After having survived some serious finance related turbulences in his own life, the award winning businessman also known as the Punjab Boy or JJ now dedicates a part of his fortune to support charitable initiatives that seek to empower communities in the country.
For supporting such noble causes, Jagjit was awarded with the highest Commendation Award of Honour in Karate by the internationally recognized South African martial arts legend and President of Karate South Africa, Mr Sonny Pillay.
This was in recognition for his continued role in sponsoring and hosting the Karate South Africa 101 Charity Awards over the years.
Mr Pillay describes Jagjit as a person with a dynamic personality who never fails to exhibit tenacity, determination and courage despite the turbulent times we live in. He also says that Jagjit has a heart of gold and will give you a t-shirt on his back even if it's the last one when a friend is in desperate times.
While commenting on his own commitment to charity work, Jagjit says he believes in making a positive difference in the lives of others and credits such good deeds to the helping hand that he has also received from other people during the times when life was hard for him.
Last year, Africa Heritage Society (AHS) in collaboration with the C2C Initiative, the 1873 Network's Banking on Africa's Future (BOAF) and Salute the Champions (STC) Initiatives proclaimed his birthday, the 4th of April as JJ Singh Appreciation Day.
In their joint statement, AHS, C2C and STC, said that the JJ Singh Appreciation Day was meant for citizens to reflect on the idea of corporate citizenship and the role played by corporate actors in delivering the promise of prosperous, dynamic, inclusive, and cohesive communities.
Who does a President account to in a constitutional democracy?
Yesterday, Mr. Tichaona Mupasiri arrived late yesterday for the hearing of his application that he launched on 17 December 2021 in the Constitutional Court of Zimbabwe (CCZ) under Case Number 34/21 seeking to impeach President Mnangagwa alleging that he has breached his constitutional duties.
The case seems a forgone conclusion as it is unlikely that the Court will live up to its constitutional duty to determine independently and impartially as required by the constitution, whether the behavior of a powerful President like President Mnangagwa in the Zimbabwean context can ever be held accountable for his conduct.
Although accountability of public office bearers is entrenched in the constitution and this is what citizens demand today, it is not easy to realize.
The duties of the citizens in holding the President to account for his conduct are often not generally delineated against a backdrop of lack of information needed to understand how well the responsibilities of public offices are being discharged.
In a constitutional democracy, accountability is an implicit tenet of an accountable, transparent, and open society.
At the core of Mupasiri's application is an attempt to test what President Mnangagwa knew of the facts and circumstances surrounding the origin and implementation of the reconstruction legislation in relation to SMM and other entities, how he got to know what he has admitted to knowing, what his interest, if any, in the affairs of the targeted entities, and details of his involvement, if any.
According to Manikai, there was a major political fallout between President Mnangagwa and Mr. Mawere that triggered a series of events including the decision to divest the latter of all his companies without compensation.
It is alleged that President Mnangagwa knowingly engaged in a wide-ranging pattern of actions that violate the constitution, laws, government agency regulations, ethical requirements, repeatedly putting his own personal political interests before the public interest.
His coterie of associates including Manikai has directly attacked the rule of law resulting in the creation of two justice systems – one for the President's allies and one for everyone else.
As part of the systemic attack on the rule of law that began under Mugabe's watch, the victims have been the very institutions that might hold the Administration accountable including the Courts.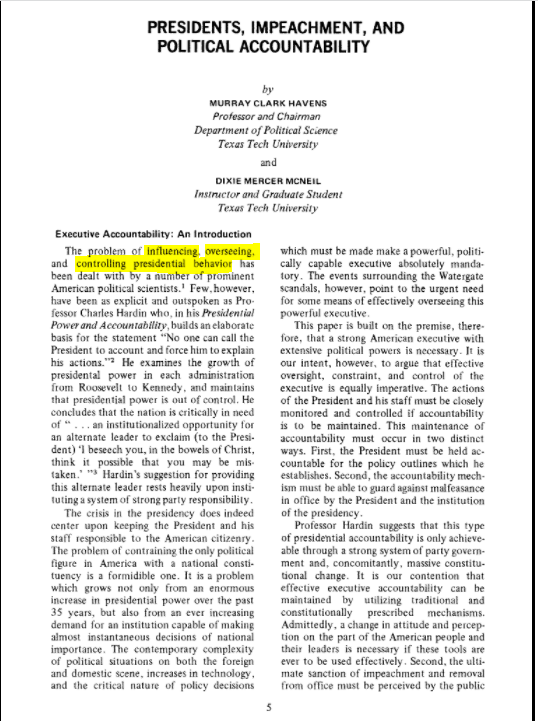 Did Minister Chitando steal claims? As Welshman Ncube and Prof Madhuku are put in the spotlight
On 8 February 2022, Minister Chitando who played an instrumental role in the placement of Hwange Colliery Company Limited (Hwange) under the control of a state-appointed Administrator, was in court on allegations that he grabbed 8 mining claims.
The role of one of President Mnangagwa's blue-eyed Ministers in undermining the rule of law is well established but his direct role in allegedly fraudulently diverting the 8 claims to a company in which he is director was not known until businessman Yakub Ibrahim Mahomed accused him of orchestrating a scheme that resulted in him losing the title, right, and interest in the claims.
In this matter, the role of the leading Zimbabwean lawyers in prosecuting and defending the indefensible also comes under the spotlight.
The VP of the Citizens Coalition for Change (CCC) party, Welshman Ncube, and the President of the NCA party, Lovemore Madhuku are acting for Minister Chaitando.
Chitando is accused of grabbing the claims and then re-issuing them to Golden Reef Mining (Pvt) Ltd, where he is a director.
Mohamed owns Anesu Gold (Pvt) Ltd, which he claims in court papers is the registered owner of the gold claims in Mberengwa district, Midlands province, which are also referred to as Mangoro claims.
Mohamed has filed a High Court application seeking to interdict Chitando, Mines secretary Onesimo Moyo, Golden Reef Mining, and Midlands provincial mining director Tariro Ndhlovu from grabbing the mining claims.
The matter was set for hearing yesterday, but High Court judge Justice Rogers Manyangadze postponed it to February 24 at the request of Chitando's lawyer, Takudzwa Mutomba who indicated that the minister, together with Moyo and Ndhlovu had secured the services of a new lawyer, Lovemore Madhuku who was tied up elsewhere.
Welshman Ncube is representing Golden Reef Mining while Advocate Tawanda Zhuwarara is representing Anesu Gold.
In his application, Mohamed said the mining claims were previously owned by, and registered in the name of Start Mining Services (Private) Limited, where he initially had a 70% stake with the other 30% owned by Rugare Gumbo.
Mohamed said he later bought out Gumbo and now owns 100% shareholding of the claims.
It is alleged that in 2018, Chitando sent invoices for Start Mining Services to pay mining fees for the claims.
Fidelity Printers approved that US$6,4 million must be paid to finance the applicant's operations, including the payment of the inspection fees for the mining claims.
"This arrangement had the approval of the governor of the Reserve Bank and the permanent secretary of the Ministry of Finance and Economic Development. Fidelity gave the facility on the strength of clean and unencumbered mining claims following a due diligence process," Mohamed's court affidavit read.